Achieve what you believe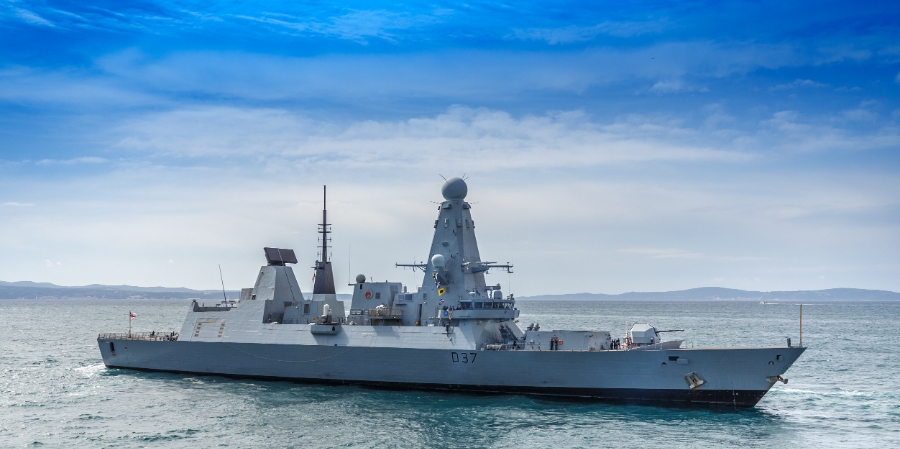 It was past midnight when Capt. Nikunj Parashar posted a query on the Make in India portal. Nikunj & his wife Shilpa were shrouded in self-doubt. They were questioning their decision of leaving a comfortable job and starting an enterprise. They had their reasons. It has been 10 months, since they quit their jobs to work on Sagar Defence Engineering, a company they formed to build the technology of unmanned marine surface vehicles. But from establishing the company, to getting industrial licenses, the hurdles seemed endless in incorporating the company. What added more fuel to this fire were the model related issues, that to Nikunj meant ,creating a new planned structure. The chips were down and a disconcerted Nikunj was about to shut down his computer when it pinged. He had received a reply from Make in India at 1 am "How can we help you?" And since then Nikunj & Shilpa have never questioned their decision of creating Sagar Defence Engineering again.
Recollecting the events of that night an elated Nikunj expresses,"Who replies at half past midnight and this is India! We were thrilled and the online conversation continued into the early hours of the morning. They were trying to understand our product and its application.It didn't stop there. At sharp nine in the morning, we got a call, informing us of already fixed appointments with the concerned offices." At the helm of this project was the Invest India team, dedicated to facilitation. The team took up the investor's goal as their own, building a clear cut strategy to achieve it. They hand held him, every step of the way, till the establishment of his company. Soon after,meetings were arranged with the Defense Ministry,the Maharashtra government and potential customers. The nature of the project being defence manufacturing, it entailed compliances with the stringent rules under the Home Ministry. The Invest India team helped expedite various approvals with full support at the ministry level.
The query was received on the 4th of October 2014 and by the 15th of October 2014, Nikunj was provided with an entire list of defence items that would require industrial licenses. From October'14 to December'14 meetings were arranged with the Ministry of Earth Sciences, Naval Physical and Oceanographic laboratory, Naval Science and Technological laboratory by Invest India for Sagar Defence to showcase its model.
The team realized that Sagar Defence Engineering's sole proprietorship incorporation could be the biggest hurdle in procuring defence tenders. So the company was turned into a private limited company with the help of Invest India. The team, also advised Nikunj to attend various electro park initiatives by DEITY in May 2015. This turned out to be a boon for the company. The company made it to the final selection of Top 10 companies in July 2015 and in August 2015 their products were supplied to the Indian Army as a part of the final trial. The Indian Army was impressed with Nikunj's unmanned boat as a surveillance device. In February 2016, the Indian Navy decided to induct this product. Sagar Defence Engineering's upward wing continued as it was allocated a land in Mumbai and plant construction began in June 2016. Nikunj's dreams turned bigger as he bagged the tender for another four boats from the Indian Navy in October 2016. With awards like 'MIS2016– DPWorldPrize' and 'Best StartUp Award in Electronic design and Manufacturing, Electropreneur park' amongst many others, Sagar Defence Engineering Pvt. Ltd. is growing at an enviable speed. Their products were recognized internationally, as well, after being adjudged , one of the top 10 Maritime Startups in the world in PORTXL-World Port Accelerator held at Rotterdam, Netherlands.
It was 30 months of unwavering support of Invest India team that made Sagar Defence Engineering the name it is today. And for Nikunj his best decision till date was the mail he wrote to Invest India at 12:30 am on 4th October 2014. For Nikunj, Invest India has been a friend, philosopher and guide. Someone who has held his hand at the moment of distress and held it up, till he was declared a winner.