Snapshot
Fostering innovation for improved health
The current market size of the medical devices industry in India is estimated at $11 bn. India is the fastest growing medical devices market amongst the emerging markets. The medical devices industry in India consists of large multinationals as well as small and medium enterprises (SMEs) growing at an unprecedented scale.
100% FDI is allowed under the automatic route for both brownfield and greenfield setups. Strong FDI inflows reflect the confidence of global players in the Indian market
$2.7 bn FDI inflows in Medical and Surgical Appliances from April 2000 – December 2022
For further details, please refer FDI Policy
The export of medical devices sector has been growing at a CAGR of 9.37% over the last 5 years. India's expected export of medical devices will reach ~ $10 bn by 2025.
The Government of India has taken several steps to ensure the growth of a vibrant ecosystem of medical devices manufacturing in India:
Production Linked Incentives: Government has launched Production Linked Incentive Schemes for medical devices with financial incentives worth $400mn to boost domestic production
Development of Medical Devices Parks: New Medical Devices Parks upcoming in Himachal Pradesh, Uttar Pradesh, Madhya Pradesh, & Tamil Nadu to create a robust ecosystem for medical device manufacturing
Policy Support: Release of National Medical Devices Policy to enable strong collaborations for boosting medical devices ecosystem & National R&D Policy to foster interdisciplinary collaborations to develop translational skills & start-up ecosystem
%

Market Growth Rate (expected)

+

Types of Medical Devices in India

+

MedTech Startups
Recognized as a Sunrise Sector of India under Make in India Campaign of 2014
Market size expected to reach $ 50 bn by 2030
India is the fastest growing medical devices market amongst the emerging markets.
Industry Scenario

FOREIGN INVESTMENT

INDUSTRY TRENDS

POLICIES & SCHEMES
Industry Scenario
The medical devices market in India has the potential to grow ~4x the current market size by FY 2030, backed by growing healthcare needs and government's commitment to facilitate growth
Medical devices are segregated into five major segments:
Consumables & Disposables include needles and syringes, etc
Diagnostic Imaging includes MRI, X-Ray, Ultrasounds, etc
Dental Products includes dentures, braces, etc
Orthopaedics & Prosthetics include knee implants, artificial joints
Patient Aids include hearing aids and pacemakers, etc
There are 750-800 domestic medical devices manufacturers in India, accounting for 65% of the market. The start-up ecosystem in India's medical devices sector is diverse and vibrant, with 250+ organisations engaged in innovations for addressing important health issues.
Indian medical devices sector's contribution has become even more prominent since India supported the domestic and global battle against COVID-19 pandemic through the production of medical devices & diagnostic kits, such as ventilators, Rapid Antigen Test kits, RT-PCR kits, IR thermometers, PPE kits & N-95 masks.
The manufacturing footprint in India is developing in its scale and geography: Dedicated Medical devices manufacturing "clusters" and Parks are being developed in the country (Refer to 'Data on Map' section below).
Clusters have "Medical Device Parks" developing around them: states have committed to set-up dedicated industrial parks where efficient domestic manufacturing at lower costs. 4 Medical Devices Parks are coming up in Himachal Pradesh, Tamil Nadu, Madhya Pradesh, and Uttar Pradesh to provide easy access to standard testing and infrastructure facilities for medical devices manufacturing.
GROWTH DRIVERS
Growing Population

​India has become the world's most populous nation, making the demand for medical devices greater than ever before.

Life Expectancy

From the current 67.5 years, life expectancy in India is expected to increase to 70 years by 2025

Shifting Disease Burden

Non-Communicable Diseases (NCDs) account for 50% of the disease burden and 60% of all deaths in India

Changing Preferences

Growing health awareness, changing attitude towards preventive healthcare, & increasing onset of lifestyle diseases

Growing Middle Class

~73 mn households will be moving into the middle-class category in India over the next 10 years, thereby enhancing their purchasing power, including with respect to Medical Devices

Increasing disposable income

8% Indians will earn more than $ 12,000 p.a. by 2026

Health Insurance

Approx. 20% of Indians have health insurance cover. This number is expected to increase with rising incomes and growing urbanization

Rise in Medical Tourism

Expected to grow to $13 Bn by 2026, the medical tourism sector is set to accelerate demand for high-end technological devices, medical equipment, and appliances

Infrastructural Development

4 Medical Devices Parks are coming up in Himachal Pradesh, Tamil Nadu, Madhya Pradesh, and Uttar Pradesh
Production Linked Incentive (PLI) Scheme
The government has launched the Production Linked Incentive (PLI) Scheme to boost domestic manufacturing in the medical devices sector. Under the PLI scheme for Medical Devices, till now, a total of 26 projects have been approved, with a committed investment of INR 1206 Cr (~$147 mn) to enable growth and innovation in the MedTech industry and make India as the global hub for manufacturing and innovation in the coming years.
INR 3420 Cr

Schemes Outlay
Ministry
Products
Industrial Land Bank Portal
GIS - based map displaying available infrastructure for setting up business operations in the state.
Gallery
Apr 27, 2023
PM Modi's addresses Republic Summit 2023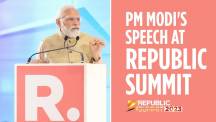 Apr 27, 2023
PM Modi's addresses Republic Summit 2023
PM Modi's addresses Republic Summit 2023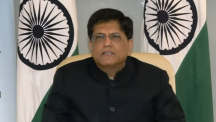 Apr 13, 2023
New India's Trade Performance by Piyush Goya…
New India's Trade Performance by Piyush Goyal, Commerce & Industry Minister
Apr 10, 2023
PM's address at post budget webinar on 'Heal…
PM's address at post budget webinar on 'Health and Medical Research
Latest In Medical Devices
Report
Cabinet approves the Policy for the Medical…
Report
List of Applicants Approved Under PLI Scheme…
Guidelines
Invitation of Applications from eligible…
Guidelines
Guidelines for the Production Linked…
Report
Enabling Growth and Innovation in the Indian…