Snapshot
Touching bullet speeds
India has the fourth-largest railway system in the world, lagging behind only US, Russia and China.
The Indian rail network is spread across 67,368 km (approximately 93,000 running track km) with about 7,300 stations. The railways run close to 13,000 passenger trains that carry over 23 mn passengers daily. The Indian Railways transported over 1,221.39MT of freight in 2019.
Total 28 Projects of 1273 Km length got completed &commissioned during FY 2019-20
Indian Railways is the single largest employer in India and eighth largest in the world; employing close to 1.4 mn people.
Indian Railways envisages a prospective investment of $190 bn in the next 5 years
Mumbai-Ahmedabad high-speed rail project sanctioned at a total cost of $15 bn
Railway Electrification works completed on a total of 5,782 Route kms during the year
100% FDI allowed in railway infrastructure under the automatic route.
For further details, please refer FDI Policy
%

Passenger traffic growth (2011-18)

%

Freight traffic growth (2011-18)

mn

Average daily passengers

bn

Revenue from freight traffic (2016-17)

4th largest railway system in the world

4th largest rail freight carrier in the world

Single largest employer in India and 8th largest in the world

Railways Information Kit
View
Industry Scenario

FOREIGN INVESTMENT

INDUSTRY TRENDS

POLICIES & SCHEMES
Industry Scenario
The Indian Railways' passenger earnings in 2017-18 have been the highest ever and clocked a 4.86% increase to $7.55 bn from $7.2 bn during the previous financial year.
Indian Railways aspires to add 1.5% to the country's GDP by building infrastructure to support 40% modal freight share of the economy.
Two Dedicated Freight Corridors (DFC), one on the Western route (Jawaharlal Nehru Port to Dadri) and another on the Eastern route (Ludhiana to Dankuni), have been fast-tracked.
The Indian Railways is looking electrify the entire network by 2025 which will lead to energy savings of $ 1.55Bn.
India Railways is focused on:
3,360 km dedicated freight corridors by 2020

700 stations to be fed with solar power in the medium term

The Ministry of Railways

has decided to redevelop 90 railway stations into world-class transit hubs
Track Renewal speeded up - 2148 km old rails have been replaced with new rails upto November 2017
Electric Traction of 2367 route kilometer has been achieved
GROWTH DRIVERS
Rising passenger & freight traffic

Increasing urbanization, rising incomes (both rural and urban), growing industrialization across the country along with private sector participation

Increasing freight traffic

Growing industrialization across the country

Dedicated freight corridor

Six high-capacity, high-speed dedicated freight corridors

Mass Rapid Transit Systems (MRTS)

MRTS is planned between Gurgaon and Bawal to provide direct connectivity to Manesar Bawal Investment Region (MBIR)

Diamond Quadrilateral network of high-speed rail

Connecting major metros and growth centers of the country

Atmanirbhar Bharat Abhiyaan - Self Reliant India

Special economic and comprehensive package of INR 20 lakh crores towards promoting manufacturing in India
Industrial Information System (IIS) Portal
GIS - based map displaying available infrastructure for setting up manufacturing operations in the state.
Data On Map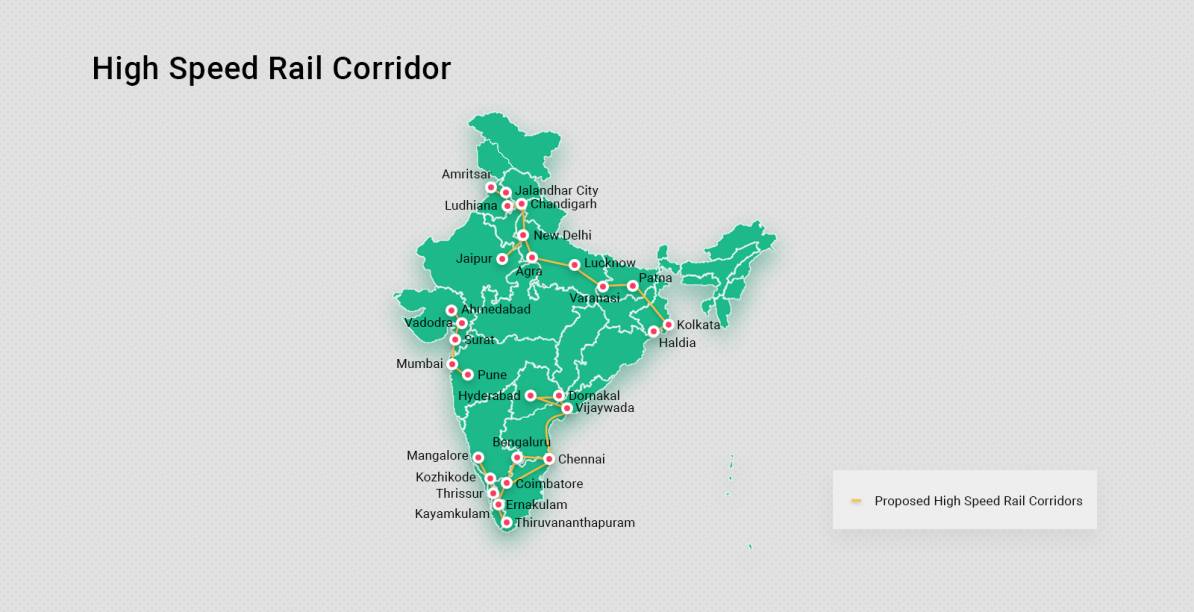 Gallery
Dec 04, 2020
Hon'ble CIM Shri Piyush Goyal at the inaugural function of completion of Rail Electrification on Dhigawara-Bandikui section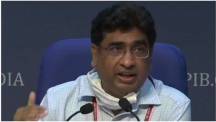 Jun 15, 2020
Press conference by Chairman, Railway Board
Press conference by Chairman, Railway Board
Dec 04, 2020
Hon'ble CIM Shri Piyush Goyal at the inaugur…
Hon'ble CIM Shri Piyush Goyal at the inaugural function of completion of Rail Electrification on Dhigawara-Bandikui section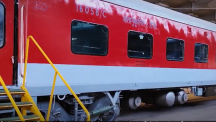 Nov 12, 2020
Anti Covid-19 Coach by the Indian Railways
Anti Covid-19 Coach by the Indian Railways
Latest In Railways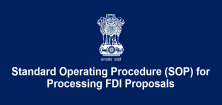 Regulations
Standard Operating Procedure (SOP) for…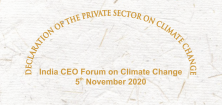 Press Release
Declaration of the private sector on Climate…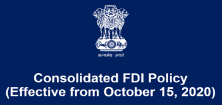 FDI Policy 2020
DPIIT released the 'Consolidated FDI Policy'…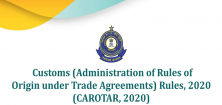 Brochure
Customs (Administration of Rules of Origin…
Portal
Industrial Information System (IIS) Portal
Invest India Timeline
2020