Snapshot
Leading Global Automotive Manufacturing Hub.
Indian Auto Component Industry clocks highest-ever turnover of $69.7 Bn, grows 33% in FY 2022-23.
The growing presence of global automobile Original Equipment Manufacturers (OEMs) in the Indian auto components industry has significantly increased the localization of their components in the country.
The FDI inflow into Indian automotive industry during the period April 2000-March 2023 stood at $34.7 Bn.
100% FDI in the automotive parts industry is allowed under the automatic route.
For further details, please refer FDI Policy
%

Share in India's GDP

Mn

Employment generated

%

CAGR (over 6 years)

$ Bn

Auto Component exports
The rapidly growing auto market in India is expected to reach $300 Bn by 2026.
Automotive aftermarket segment in India is expected to reach $32 Bn by 2026.
Auto Components industry exports to grow 5X in next 10 years.
Industry Scenario

FOREIGN INVESTMENT

INDUSTRY TRENDS

POLICIES & SCHEMES
Industry Scenario
The $46 Bn (FY21) Auto Components industry in India is expected to grow to $200 Bn by 2026.
Indian Auto Component industry exports, which are currently valued at $20.1 Bn in FY21, are expected to reach $80 Bn by 2026. USA, Germany, UK, Thailand and Italy are the top destinations for exports.
India's auto component industry recorded its highest trade surplus of $700 Mn in a financial year in 2021-22
Aftermarket segment which includes Tyre, battery, brake parts, is expected to reach $32 Bn by 2026 from $9.8 Bn FY20.
Auto components industry grows 34.8% to INR 2.65 lakh Cr in H1 FY23.
The overall Indian auto components industry, which accounts for 2.3% of India's GDP currently, is set to become the 3rd largest globally by 2025.
GROWTH DRIVERS
Expanding R&D hub

8% of the country's R&D expenditure is in the automotive sector

Emerging global sourcing hub

Proximity to markets such as ASEAN, Europe, Japan and Korea

Cost competitive

Excise duty reduction in vehicles will spur demand

Fifth largest vehicles manufacturer in the world

India expected to be the third largest market by 2026

Favorable trade policy

100% FDI allowed and no restrictions on import-export

Atmanirbhar Bharat

PLI schemes in automobile and auto component sector with financial outlay of INR 25,938 Cr introduced under Atmanirbhar Bharat 3.0
Production Linked Incentive (PLI) Scheme
The Union Cabinet chaired by the Prime Minister, Shri Narendra Modi announced the Production-Linked Incentive (PLI) Scheme in the Automobile and Auto Components sectors. The PLI scheme (outlay of $3.5 Bn) for the automobile sector proposes financial incentives of up to 18% to boost domestic manufacturing of advanced automotive technology products and attract investments in the automotive manufacturing value chain. Incentives are applicable for determined sales of products manufactured in India from April 1, 2022, for a period of five consecutive years. The scheme was closed on 9th January 2022. Recent Developments: 1) Total of 115 companies had filed their application under this scheme. Out of 115, total 85 applicants have been approved under this PLI scheme - 18 applicants for Champion OEM Incentive scheme and 67 applicants have been approved under Component Champion Incentive scheme. 2) The scheme has been successful in attracting proposed investment of INR 67,690 crore against the target estimate of investment INR 42,500 crore over a period of five years. 3) Apart from Indian business groups, approved applicants for Champion OEM Incentive scheme include groups from countries such as Republic of Korea, USA, Japan, France, Italy, UK and Netherlands.
INR 25,938 Cr

Scheme Outlay
Products
Industrial Land Bank Portal
GIS - based map displaying available infrastructure for setting up business operations in the state.
Gallery
Jul 07, 2023
Workshop on Production Linked Incentive (PLI) Schemes
Jul 07, 2023
Workshop on Production Linked Incentive (PLI…
Workshop on Production Linked Incentive (PLI) Schemes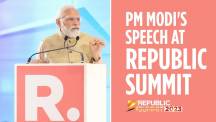 Apr 27, 2023
PM Modi's addresses Republic Summit 2023
PM Modi's addresses Republic Summit 2023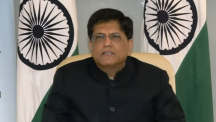 Apr 13, 2023
New India's Trade Performance by Piyush Goya…
New India's Trade Performance by Piyush Goyal, Commerce & Industry Minister
Latest In Auto Components
Brochure
Automobiles and Auto-Components: Driving New…
Report
BATTERY SWAPPING: India's Opportunity for…
Report
Freight Greenhouse Gas Calculator User…
Report
Investment Promotion Reforms in India
Report
Union Budget 2021: Key amendments impacting…
Invest India closely works with
New India Timeline @2047
2023