Electric Mobility: Path to a greener future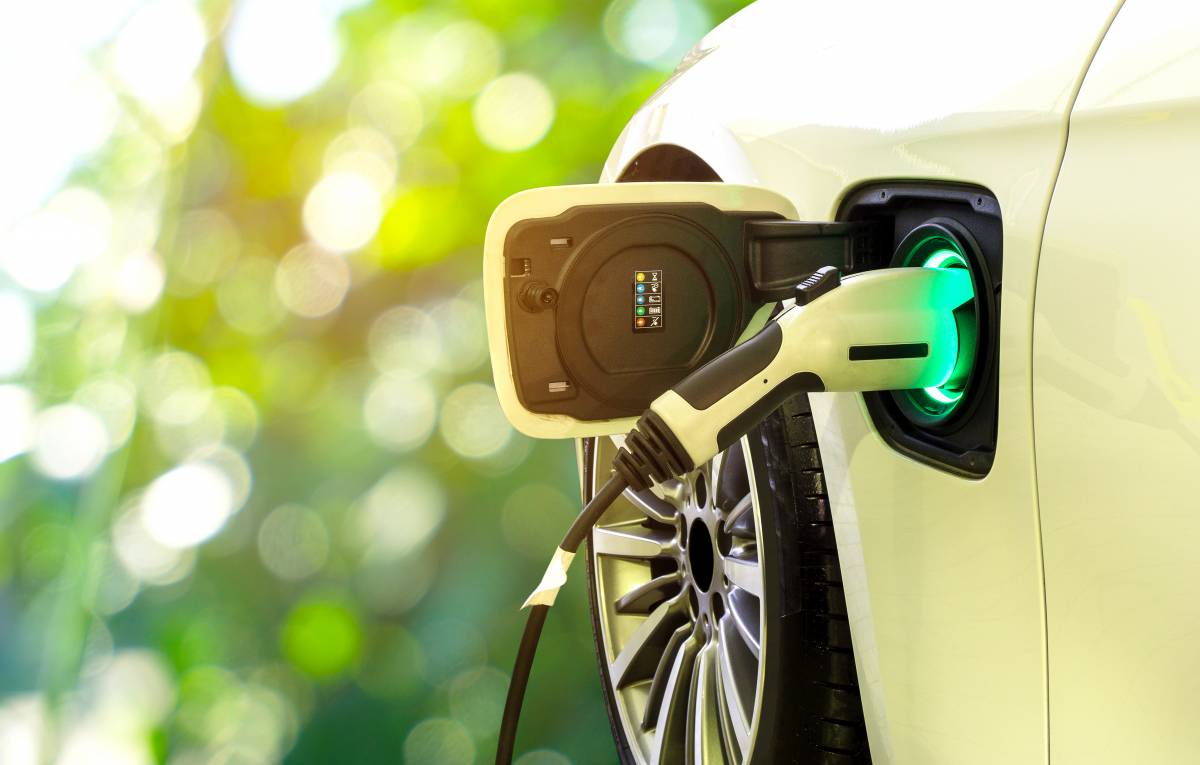 Driving Sustainable Mobility in India
Electric Mobility has the potential to play a significant role in driving economic development and improving the lives of people, both in urban and rural areas. The availability of affordable, accessible, inclusive, and safe mobility solutions is crucial for ensuring a better quality of life and making progress toward achieving climate goals.
In today's world, shared, connected, and clean mobility solutions are increasingly becoming the preferred choice for effective transportation. In order to address emissions in the transportation sector, India is actively transitioning towards a transportation model that promotes the use of alternative fuel vehicles and electric vehicles (EVs) with the goal of achieving zero or low carbon emissions.
Advancing green mobility: The 7 C's and the Future of Transportation
India's Honourable Prime Minister, Shri Narendra Modi, had outlined a vision for the future of mobility in the country based on seven key principles- the 7 C's. These principles are aimed at transforming the way people in India move and include Common, Connected, Convenient, Congestion-free, Charged, Clean, and Cutting-edge mobility.
Hence, there was a growing realization that a dedicated multi-disciplinary mission was required to transform the mobility landscape in India and so, The National Mission on Transformative Mobility and Battery Storage was established with the objective of driving initiatives that promote clean, connected, shared, sustainable, and integrated mobility solutions. The mission aims to drive the growth of the mobility sector by focusing on key areas such as manufacturing, specification and standards, fiscal incentives, demand creation, regulatory framework, and research and development. These efforts are critical to creating an end-to-end policy framework that promotes sustainable and inclusive mobility solutions across the country.
The Indian Government approved the 'National Programme on Advanced Chemistry Cell (ACC) Battery Storage' under the PLI Scheme to enhance India's manufacturing capabilities by achieving a manufacturing capacity of 50 Giga Watt Hour (GWh) of ACC batteries. With a budget of INR 18,100 cr, the government aims to promote domestic value addition and ensure that the cost of battery manufacturing in India remains globally competitive. Four companies have been selected under the PLI Scheme for Advanced Chemistry Cell (ACC) Battery Storage and have received incentives as part of India's program to boost local battery cell production.
Empowering Electric Mobility in India: Government Initiatives
Over the past few years, the Indian government has taken several initiatives to promote electric mobility in the country. Recently, the Ministry of Power made several revisions to the guidelines and standards for electric vehicle charging infrastructure. These amendments were introduced to make EV charging more affordable, accessible, and convenient for EV owners in the country. Additionally, the revised 
guidelines now allow EV owners to charge their vehicles at their homes or offices using their existing electricity connections. This will eliminate the need for additional infrastructure investment, making it more convenient for EV owners to charge their vehicles at their convenience. To ensure the financial viability of public charging stations, a revenue-sharing model for land use was suggested. This will help public charging stations operate efficiently and become financially sustainable.
In India, there are currently a total of 25,72,779 Electric vehicles (EV's) in use. The government has taken measures to promote the adoption of EVs through various schemes. One such scheme is the Production Linked Incentive (PLI) scheme for Automobile and Auto Components, which was approved in 2021. This scheme has a budgetary outlay of INR 25,938 cr for a period of five years.
Additionally, the Ministry of Heavy Industries has implemented the FAME Scheme Phase II with a sanction of INR 800 crores to PSU Oil Marketing Companies (OMC) namely- Indian Oil (IOCL), Bharat Petroleum (BPCL), and Hindustan Petroleum (HPCL) for installation of 7432 public fast charging stations across the country.
In the year 2020, the Government of India launched The National Electric Mobility Mission Plan (NEMMP) 2020, a comprehensive initiative aimed at accelerating the adoption and production of electric vehicles in the country. The plan's primary goal is to enhance national fuel security, provide eco-friendly and affordable transportation options, and position the Indian automotive industry as a global leader in electric vehicle manufacturing.
E-Amrit, a web portal on electric vehicles, was launched by NITI Ayog in collaboration with the UK government. It is a platform that offers a wide range of information related to electric vehicles, such as their adoption, purchase, policies, subsidies, and investment opportunities. It is a one-stop-shop for anyone seeking knowledge about EVs and aims to debunk common myths surrounding their adoption.
Overall, these efforts by the government represent a significant step forward in India's efforts to promote sustainable transportation and accelerate the adoption of electric vehicles.
The way forward
By the year 2030, the impact of declining fuel demand is anticipated to become more evident as Electric Vehicle (EV) technologies become more stable. Refiners are proactively preparing for this potential decrease in fuel demand by investing in petrochemical integration. While India's progress in the EV sector is modest when compared to global standards, there has been notable growth in registered EVs in the fiscal year 2022. The number of registered EVs tripled to 1.01 million, with a significant majority consisting of two- and three-wheelers.