Snapshot
Sailing towards Success
India is strategically located on the world's shipping routes with a coastline of approximately 7,517 km. Maritime transport handles around 70% of India's trading in value terms. As of 2021, India owns over 30% global market share in the ship breaking industry and is home to the largest ship-breaking facility in the world at Alang. To promote India's shipping and port industry, the government has also introduced various fiscal and non-fiscal incentives for enterprises that develop, maintain and operate ports, inland waterways and shipbuilding in India.
The Maritime India Vision 2030 has identified over 150 initiatives to boost the Indian maritime sector. The Vision 2030 was launched by Hon'ble Prime Minister of India in March 2021. It is drafted after significant consultation with over 350 public and private stakeholders comprising of ports, shipyards, inland waterways, trade bodies and associations, and legal experts. The vision serves as a blueprint to achieve an accelerated and coordinated development of India's diverse maritime sector, comprehensively identifying over 150 initiatives covering all facets of the country's maritime sector.
In 2017, the government launched the ambitious Sagar Mala Program with the vision of port-led development and growth of logistics-intensive industries. Under the program, $123 Bn would be invested across 415 projects across the following identified components:
Port Modernization and New Port Development
Port Connectivity Enhancement
Port-Linked Industrialization
Coastal Community Development
Both Sagar Mala and Maritime India Vision focus on unlocking additional potential such as annual revenue of $ 2.7 Bn from extant assets and generating employment, targeting 2 million direct and indirect jobs by 2030.
100% FDI allowed under both government and automatic route.
For further details, please refer FDI Policy
MT

Cargo Traffic at Major Ports (FY 2021-22)

%

Growth rate in the cargo handled by Major Ports

Fleet of ships sailing under Indian Flag (as of 2023)

MTPA

Total Cargo Capacity of all Indian Ports (FY 2020-21)
India is the 16th largest maritime country in the world
Indian Maritime Sector contributes to 95% of India's trade by volume and 70% by value  
India is the 3rd largest globally in terms of ship recycling by tonnage
Industry Scenario

FOREIGN INVESTMENT

INDUSTRY TRENDS

POLICIES & SCHEMES
Industry Scenario
Cargo Traffic on the rise
India has 12 major and 200 non-major/intermediate ports (under state government administration). Jawaharlal Nehru Port Trust is the largest major port in India, while Mudra is the largest private port. Jawaharlal Nehru Port becomes first 100% Landlord Major Port. Moreover, India is one of the world's top 5 ship recycling countries and holds 30% share in the global ship recycling market. Approximately 95% of the country's trade by volume and 68% by value is moved through Maritime Transport.
Under public-private partnerships (PPP), there are 58 projects worth ~
nbsp;5 Bn (INR 40,000 Cr.) under various stages of implementation. Of these, 33 projects of ~ $3.4 Bn (Rs. 27,000 Cr.) are operational whereas 25 projects for over $1.6 Bn (INR13,000 Cr.) are under implementation. 19 such projects with total investment of ~$1.1 Bn (INR 8,862 Cr.) have been completed in 2021 alone.
GROWTH DRIVERS
National waterways

Development of existing & 106 notified waterways

Sagarmala initiative

567 projects identified under Sagarmala Programme for Holistic Development of Coastal Districts with an estimated cost of INR 59,000 Cr

Container Manufacturing

Bhavnagar in Gujarat is being developed as a container manufacturing hub

Cruise shipping

Cruise shipping potential expected to grow

Specialist terminal based ports

Cargo like LNG with specific equipment & high capital costs

Rising trade

Increased trade & private participation in port infra development

Atmanirbhar Bharat Abhiyaan - Self Reliant India

Special economic and comprehensive package of INR 20 lakh Cr towards promoting manufacturing in India.
Industrial Land Bank Portal
GIS - based map displaying available infrastructure for setting up business operations in the state.
Investible Projects
Investment Opportunities in Ports & Shipping
Gallery
Apr 27, 2023
PM Modi's addresses Republic Summit 2023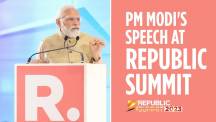 Apr 27, 2023
PM Modi's addresses Republic Summit 2023
PM Modi's addresses Republic Summit 2023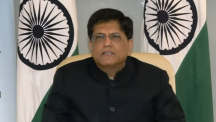 Apr 13, 2023
New India's Trade Performance by Piyush Goya…
New India's Trade Performance by Piyush Goyal, Commerce & Industry Minister
Mar 06, 2023
PM Modi addresses webinar on Improving logis…
PM Modi addresses webinar on Improving logistics efficiency with PM Gatishakti National Master Plan
Latest In Ports & Shipping
Report
India aims at becoming 'Global Hub for Green…
Report
Ministry inaugurated 'Sagar Manthan', the…
Press release
Longest river cruise by Ganga Vilas to…
Report
Coastal Shipping To Be Promoted Through PPP…
Press release
PM Gati Shakti National Master Plan (NMP)…
New India Timeline @2047
2023