Snapshot
Building India, for tomorrow
India's Capital Goods manufacturing industry serves as a strong base for its engagement across sectors such as Engineering, Construction, Infrastructure and Consumer goods, amongst others.
The leading export subsectors of the capital goods sector are heavy electrical and power equipment, earthmoving and mining machinery, and process plant equipment – together accounting for 85% of India's total capital goods exports.
To indigenize manufacturing capabilities in India, IIT Madras has launched the advanced manufacturing technology development center which is working with the capital goods industry, India on various aspects including the smart manufacturing platform for production processes.
Target Production size of capital goods will be $ 112 Bn by 2025.
By 2025, the Electrical equipment industry, comprising generation and T&D equipment, is targeted to reach a size of $100 Bn.
By 2025, the T&D equipment segment is targeted to reach a size of $75 Bn.
100% FDI is allowed under the automatic route.
For further details, please refer FDI Policy
%

Share in manufacturing

Mn

Direct employment

%

T&D equipment demand
Direct and indirect employment expected to reach 5 Mn and 25 Mn, respectively by 2025.
India was the world's 8th largest consumer of machine tools globally, as of 2021
Indian Electrical equipment is the largest sub-sector followed by Plant equipment & Earth moving/ mining machinery.
Industry Scenario

FOREIGN INVESTMENT

INDUSTRY TRENDS

POLICIES & SCHEMES
Industry Scenario
The Capital Goods in India has a market size of $ 43.2 Bn.
The capital goods industry is divided into 10 sub-sectors where Electrical equipment is the largest sub-sector followed by Plant equipment, and Earthmoving/ Mining machinery. These sub-sectors are as follows:
Heavy electrical equipment

Process plant equipment

Earth-moving and mining machinery

Printing machinery

Food processing machinery

Dies,

Moulds

and press tools

Textile machinery

Machine tools

Plastic machinery

Metallurgical machinery
GROWTH DRIVERS
Ageing equipment requires auto replacement

Opportunity for Transmission & Distribution (T&D) sector

The potential for closing import-export gap

The Capital Goods imports to India is approximately 3X the exports

Massive power capacity addition in future

Infrastructure, Power, Mining, Oil & Gas, Steel & Automotive

Nuclear capacity expansion

Significant business opportunity
Industrial Land Bank Portal
GIS - based map displaying available infrastructure for setting up business operations in the state.
Gallery
Apr 27, 2023
PM Modi's addresses Republic Summit 2023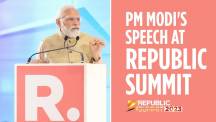 Apr 27, 2023
PM Modi's addresses Republic Summit 2023
PM Modi's addresses Republic Summit 2023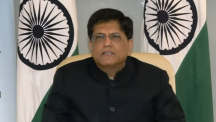 Apr 13, 2023
New India's Trade Performance by Piyush Goya…
New India's Trade Performance by Piyush Goyal, Commerce & Industry Minister
Mar 06, 2023
PM Modi addresses webinar on Ease of Living …
PM Modi addresses webinar on Ease of Living using technology
Latest In Capital Goods
Guidelines
Export Promotion Capital Goods (EPCG) Scheme
Brochure
Capital Goods: Augmenting New India's Growth…