Snapshot
The Global Entertainer
Media is consumed by audiences across demographics and various avenues such as television, films, out-of-home (OOH), radio, animation, and visual effect (VFX), music, gaming, digital advertising, live events, filmed entertainment, and print.
India's Media & Entertainment industry is expected to reach $ 35.4 Bn by 2025
The digital media segment is the 2nd largest M&E sub-segment witnessing a 30% growth in 2022 to reach $ 6.9 Bn
Online gaming grew 34% in 2022 to reach $ 1.6 Bn, and is expected to reach $ 2.8 Bn by 2025
The filmed entertainment segment grew 85% in 2022, to reach 90% from 2019 levels as theatres re-opened. 1600+ films were released in 2022, generating $ 1.2 Bn in theatrical revenues
The Animation & VFX segment grew 29% to reach $ 1.3 Bn and is expected to attain $ 2.3 Bn by 2025
Up to 100% FDI allowed in Teleports, DTH, Multi-System Operator, cable networks in DAS areas, mobile TV, Headend-in-the-Sky Broadcasting Services
100% FDI is allowed in Publishing/ Printing of scientific and technical magazines/ Specialty journals/ Periodicals under the government route.
For further details, please refer FDI Policy
%

Traditional Media's contribution to total M&E revenue

%

Digital Media's contribution to total M&E revenue

%

E-commerce advertising crossed USD 855 Mn to garner with total digital advertising
Explore Related Sub Sectors
India is world's 2nd largest market by app downloads.
India is the second largest social media market by the number of users (In absolute terms).
India is the largest market by the number of hours spent on video streaming apps at 194 Bn hours.
Industry Scenario

FOREIGN INVESTMENT

INDUSTRY TRENDS

POLICIES & SCHEMES
Industry Scenario
India is spending 82% of its time on mobile phone apps on media and entertainment. India's Media & Entertainment industry is expected to grow to $34.62 Bn by 2025 at 10.5% CAGR, led by Live events, Animation and VFX and online gaming.
India secures 4th rank in "ICT Services exports". India's Media & Entertainment industry is expected to grow to $55-70 Bn by 2030 at 10-12% CAGR, led by OTT, Gaming, Animation and VFX.
93% of YouTube viewers watch content in Hindi or other regional language.
Indians spent 1.9 bn+ hours on online sports, among the most time spent in the world.
The share of regional content in TV and OTT consumption reached 50% in 2022.
Animation segment saw huge demand from OTT platforms and kid's channels.
Digital advertising grew 30% to reach USD 6.1 Bn in 2022 and is expected to reach $ 12.2 Bn by 2027-2028.
Government Initiatives
The Government of India has taken various initiatives such as digitizing the cable distribution sector to attract greater institutional funding, increasing the FDI limit from 74% to 100% in cable and direct-to-home (DTH) satellite platforms, and granting industry status to the film industry for easy access to institutional finance.
Film Facilitation Office (FFO) set up by the Ministry of Information & Broadcasting, Government of India, acts as a single window clearance and facilitation point for producers and production companies with a view to assist them in getting requisite filming permissions.
The merger of Film Media Units in December 2020 by the Ministry of Information and Broadcasting under one corporation will lead to convergence of activities and resources and better coordination, thereby ensuring synergy and efficiency in achieving the mandate of each media unit.
In September 2020, the Government of India announced its plans to develop an Animation, Visual Effects, Gaming and Comic (AVGC) Centre for Excellence in collaboration with IIT Bombay.
GROWTH DRIVERS
Internet Penetration

Internet penetration increased by 4% to 866 million subscriptions in December 2022

Digital Payments

Digital payments in India have increased by 33% year-on-year during the financial year 2021-2022, amounting to a total of $99.2 Bn.

Smartphone Userbase

Smartphone users reached 538 million in 2022.

Mobile Data Prices

India ranked 5th amongst 233 countries in cheap mobile data prices, with 1 GB data costing USD 0.17.
Industrial Land Bank Portal
GIS - based map displaying available infrastructure for setting up business operations in the state.
Gallery
May 01, 2023
Prime Minister Modi inaugurates 91 FM stations via video conferencing
May 01, 2023
Prime Minister Modi inaugurates 91 FM statio…
Prime Minister Modi inaugurates 91 FM stations via video conferencing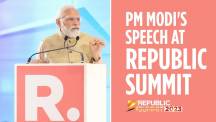 Apr 27, 2023
PM Modi's addresses Republic Summit 2023
PM Modi's addresses Republic Summit 2023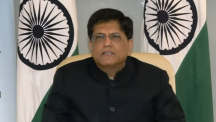 Apr 13, 2023
New India's Trade Performance by Piyush Goya…
New India's Trade Performance by Piyush Goyal, Commerce & Industry Minister
Latest In Media
Press Release
Nov 21, 2022
India to become a hub for film shooting, co-production, post-production, content and technology partners in…
Read Now
Press Release
India to become a hub for film shooting, co…
Report
Investment Promotion Reforms in India
Guidelines
Information Technology (Intermediary…
Press Release
Clarification on FDI Policy for uploading…
New India Timeline @2047
2023