Snapshot
The Global Entertainer
India has a large broadcasting and distribution industry, comprising approximately 900 satellite TV channels, 6,000 Multi-system operators, around 60,000 local cable operators, 7 DTH operators and few IPTV service providers.
India has 118,239 registered publications (newspapers and periodicals), close to 2,500 multiplexes and more than 570 mn Internet users – second largest base after China, and is expected to reach out to 640 mn by 2019.
By 2022, Media & Entertainment industry is expected to reach $34 bn at a CAGR of 10%
The overall online video market for India is projected to grow at a CAGR of 26% between 2020 and 2025 to reach $4.5 bn in revenue over the next five years
OTT content cost may grow at a CAGR of 18 percent to reach $1.6 bn between 2020-2025
India holds the most potential of any market in the world and its breakneck rate of growth will see total OTT video revenue overtake South Korea, Germany and Australia to jump to be the 6th largest market in 2024
Up to 100% FDI allowed in Teleports, DTH, Multi-System Operator, cable networks in DAS areas, mobile TV, Headend-in-the-Sky Broadcasting Services
100% FDI is allowed in Publishing/ Printing of scientific and Technical magazines/ Speciality journals/ Periodicals under the government route
For further details, please refer FDI Policy
%

Entertainment industry CAGR (2016-21)

%

TV industry revenue share

%

Advertising revenue share

%

Print media revenue share

Largest newspaper circulation market globally

World's largest film industry in terms of tickets sold and number of films made

Second largest TV market in the world
Industry Scenario

FOREIGN INVESTMENT

INDUSTRY TRENDS

POLICIES & SCHEMES
Industry Scenario
The Indian Media & Entertainment industry will touch $34.8 bn by 2022
The Indian M&E industry is projected to grow at a pace of 14% over the period 2016-2021, outshining the global average of 4.2% CAGR, with advertising revenue expected to increase at a compounded Annual Growth Rate (CAGR) of 15.3% during the same period.
Television is expected to grow at a CAGR of 14.7% over the next five years as both advertisement and subscription revenues are projected to exhibit strong growth at 14.4% and 14.8% respectively.
Print is projected to continue its growth at 7.3%, largely on the back of continued readership growth in vernacular markets and advertisements' confidence in the medium, tier II and tier III cities.
Films segment is expected to bounce back and is forecasted to grow at CAGR of7.7% as the revenue streams broaden
Digital media overtook filmed entertainment in 2019 to become the third-largest segment of the M&E sector
Animation and VFX is expected to grow at a CAGR of 20.4% over 2016-2021
OTT content investments in India touched $700 million in 2020
GROWTH DRIVERS
Rising incomes

Higher demand for aspirational product and services

Increasing young population

Increased usage of 4G and portable devices

16.4% growth: Animation industry

Led by 31% growth inVFX industry

Rising no. of subscribers

TV subscribers to reach 195 mn by 2019

Film industry growth of 10.4%

3rd largest after US and China by 2021
Industrial Land Bank Portal
GIS - based map displaying available infrastructure for setting up manufacturing operations in the state.
Data On Map
Gallery
Feb 20, 2021
Udyog Manthan | Industry-led expert panel discussions on Set Top Boxes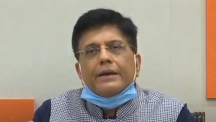 May 28, 2020
CIM Sh. Piyush Goyal spoke about FM's announ…
CIM Sh. Piyush Goyal spoke about FM's announcement on reform measures under Aatma Nirbhar Bharat Abhiyan and Railways running Shramik Special trains
Feb 20, 2021
Udyog Manthan | Industry-led expert panel di…
Udyog Manthan | Industry-led expert panel discussions on Set Top Boxes
Jan 20, 2021
Udyog Manthan | Industry-led expert panel di…
Udyog Manthan | Industry-led expert panel discussions on Audio Visual services Industry
Latest In Media
Guidelines
Feb 25, 2021
Information Technology (Intermediary Guidelines and Digital Media Ethics Code) Rules 2021
Read Now
Guidelines
Information Technology (Intermediary…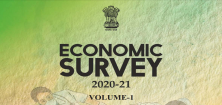 Report
Economic Survey 2020-21: Volume 1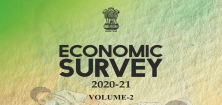 Report
Economic Survey 2020-21: Volume 2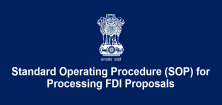 Regulations
Standard Operating Procedure (SOP) for…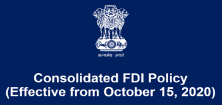 FDI Policy 2020
DPIIT released the 'Consolidated FDI Policy'…
Invest India Timeline
2021