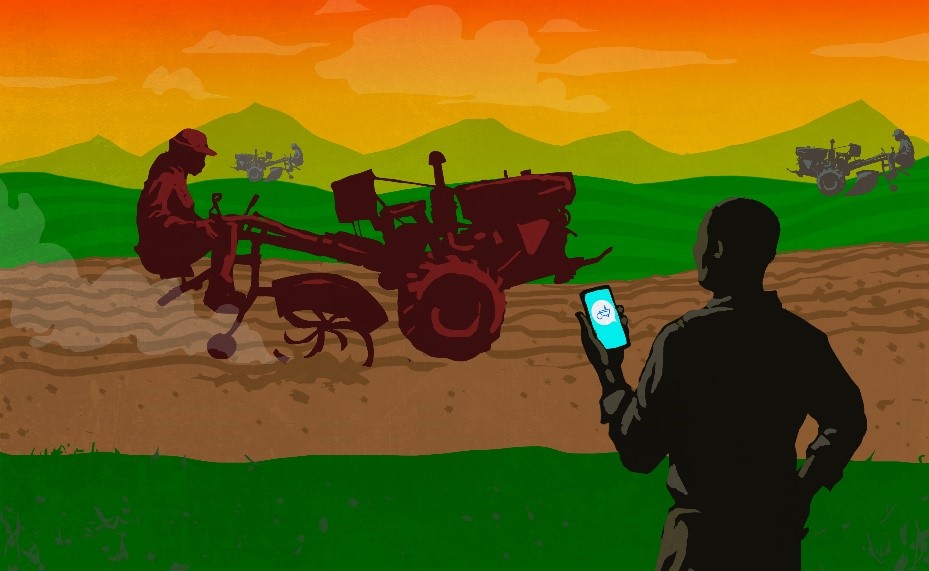 Despite the ups and downs of the economy, there are many ways that a successful business can achieve success. Many business owners are now shifting to a subscription-based business model, which are beginning to catch on across the globe.
A subscription model is an alternative to the traditional sale/lease of goods, in which each purchase, or "unit," is treated as a separate transaction and not as part of an overall business relationship. In this alternative approach, customers pay a periodic (usually monthly or annual) fee to access a product or service for an indefinite period. Unlike membership in a club or subscription to a magazine, there is no requirement for future continuation.
Companies that generally make one-time sales might consider moving to a subscription model to mitigate the effects of a downturn and earn more consistent revenue. Indians have aided in the growth of OTT services such as Netflix, Amazon Prime, and Hotstar. Approximately 62 percent of Indians have signed up for three or more of these sites.
When we talk about future streaming viewership, we tend to think of Americans, Chinese, and other global citizens. But Indians were the single largest group of people to watch Netflix in 2016, and it is projected to account for half of all global OTT (over-the-top) service users by the end of 2021.
Subscription-based business models are growing in popularity. Forbes predicted that by 2022, 12% of the $5.4 tn in total business revenue in the United States would be from subscription-based businesses.
While we can dive deep into the streaming services and digital platforms offering subscriptions to its customers, there is one sector that this particular business model hasn't tapped: Agriculture.
Agriculture is the primary source of income for about 58% of India's population. There is an ocean of opportunities for companies to offer subscription-based assistance to farmers.
Some major developments in the Agri sector:
According to the Department for Promotion of Industry and Internal Trade (DPIIT), the Indian food processing industry has cumulatively attracted Foreign Direct Investment (FDI) equity inflow of about $10.24 bn between April 2000 and December 2020.
As per Union Budget 2021-22, INR 4,000 crore ($551.08 mn) was allocated towards implementing Pradhan Mantri Krishi Sinchayee Yojana (PMKSY-PDMC).
The Ministry of Food Processing has been allocated INR 1,308.66 crore ($180.26 mn) in the Union Budget 2021-22.
The Government of India is going to provide INR 2,000 crore ($306.29 mn) for computerization of Primary Agricultural Credit Society (PACS) to ensure cooperatives are benefitted through digital technology.
India is expected to achieve the ambitious goal of doubling farm income by 2022. The agriculture sector in India is expected to generate better momentum in the next few years due to increased investment in agricultural infrastructure such as irrigation facilities, warehousing and cold storage. Furthermore, the growing use of genetically modified crops will likely improve the yield for Indian farmers. India is expected to be self-sufficient in pulses in the coming few years due to the concerted effort of scientists to get early maturing varieties of pulses and the increase in minimum support price.
In the next five years, the central government will aim for $9 bn in investments in the fisheries sector under PM Matsya Sampada Yojana. The government is targeting to raise fish production to 220 lakh tonnes by 2024-25.
Going forward, the adoption of food safety and quality assurance mechanisms such as Total Quality Management (TQM) including ISO 9000, ISO 22000, Hazard Analysis and Critical Control Points (HACCP), Good Manufacturing Practices (GMP), and Good Hygienic Practices (GHP) by the food processing industry will offer several benefits. The Agri export from India is likely to reach the target of $60 bn by the year 2022.
The agricultural sector is critical in India. It contributes 18% to the GDP. The advent of modern techniques and technology like advanced irrigation techniques, petrochemical fertilizers, and genetic engineering is revamping this sector and contributing towards addressing issues faced by farmers.
Principal agricultural commodities export for April 2020 - January 2021 was $32.12 bn.
The Indian food processing industry accounts for 32% of the country's total food market, one of the largest industries in India, and is ranked fifth in terms of production, consumption, export, and expected growth.
Benefits of selling subscriptions for rural India:
Having a positive impact on cash flow:

Farmers require various services throughout the year depending on the season. During the sowing season– a farmer might need an e-tractor to plough the soil. Post that, the farmer requires drone services to maintain the soil quality of the farm.
Entrepreneurs providing these services know exactly when the rise and fall in the subscription will happen, and this helps them get a general idea of the cash flow.
Cash flow that is consistent and predictable helps emerging businesses manage their finances.

Increased customer loyalty:

Farming involves many regular practices throughout the year, and due to this, organizations have a unique opportunity to build customer trust and loyalty.

Easy personalization:

It is effortless for customers to scale up, downsize or even change their subscription order — as per their preferences.
For instance, if a farmer has subscribed to a quarterly drone pesticide spraying service for his farm, he can increase/decrease the order depending on the weather and crop yield. With an option to pause the service for a small amount of time, this helps them stick to such subscription plans for a more extended period, thereby increasing their lifetime value to the business.
With the above-listed growth stories, benefits, and future scope it is evident that businesses would benefit from this rapidly changing sector. While the subscription business model has only started to penetrate various industries, for a country like India, which ranks second worldwide in farm outputs, and a hefty 18% contribution to the nation's GDP, farmers and corporates can leverage it alike to maximize returns on investments.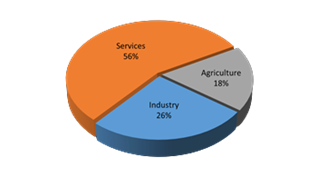 The subscription business model addresses the need for better access to products, services, and technology. It is a fundamentally different way of doing business from traditional models of buy and sell.
Subscription business models are revolutionizing the way businesses interact with customers. With the adoption of software-powered platforms and increasing internet penetration, a new wave of internet-based companies is taking shape. Agribusiness technology has evolved and is evolving with the customer needs and the business process. Subscription business models bring great flexibility, scalability, and powerful collaboration capabilities that can boost farmers' productivity significantly.
This blog has been authored by Naitik Udeshi.