Snapshot
The agricultural exports as a percentage of India's agricultural GDP has increased from 9.4 % in 2017-18 to 9.9 % in 2018-19.
India has the 10th largest arable land resource in the world.
Agriculture contributes to 16.5% of India's gross domestic product (GDP) and employs 43% of the Indian workforce. With 20 agri-climatic regions, all 15 major climates in the world exist in India. Agriculture is the backbone of Indian economy as it serves as the primary source of livelihood for approximately 58% of India's population. The country also possesses 46 of the 60 soil types in the world. Growth in Gross Value Added (GVA) by agriculture and allied sectors stood at 4% in 2019-20.
Schemes like Paramparagat Krishi Vikas Yojana has helped in developing organic clusters and availability of chemical-free inputs to farmers, while the Government of India is also aiming to double farmers' income by 2022. The high proportion of agricultural land (157 mn hectares) and diverse agro-climatic conditions encourage the cultivation of different crops.
Moreover, India is the largest consumer of sugar in the world. The sugar industry is amongst the most significant agro-based industries in the country that influences the livelihood of about more than 5 crore farmers and their family members. Over 5 lakh workers are directly employed with the sugar mills in India.
%

Share of world's area under bamboo cultivation

%

Production of total coconut production in the world

%

Horticulture contribution of agricultural GDP

%

Non-Timber forest produce contribution to total employment in the forestry sector
India is the largest producer of spices, pulses, milk, tea, cashew and jute
India is the 2nd largest producer of Bamboo in the World
India is the second-largest producers of fruits and vegetables
Industry Scenario

FOREIGN INVESTMENT

INDUSTRY TRENDS

POLICIES & SCHEMES
Industry Scenario
Large population and rising urban and rural income have added to growth in demand for agriculture products. As per the Union Budget of India 2020-21, allocation of $40.06 bn was made to the Ministry of Agriculture.
Agriculture is the primary source of livelihood for about 58% of India's population.
The Agriculture Export Policy, 2018 was approved by the Government of India in December 2018. The new policy aimed to increase India's agricultural export to US$60 billion by 2022 and $100 bn in the next few years with a stable trade policy regime.
In 2019, India was the 9th largest exporter of agricultural products and the total value of exported agricultural products stood at $ 37.4 billion.
India exported agri-machinery worth $1,024 mn during 2019-20. Of this, 76.4% was exported to the UK, North America, Eastern Europe, EU, Africa, ASEAN and SAARC.
India's export of basmati rice is expected to grow 4-5% in FY20 on the back of higher average realization, strong demand from Iran and a steady rise in paddy prices.
India ranks first in number of organic farmers and ninth in terms of area under organic farming.
India's agriculture technology can grow to $24.1 billion in 5 years.
The current market size of agri tech, including AI-based agri innovation start-ups in India, is nearly worth $ 204mn.
GROWTH DRIVERS
Demand-side drivers

Population and income growth, Increasing exports & Favourable demographics

Supply-side drivers

Hybrid and genetically modified seeds, Favourable climate for agriculture and wide variety of crops, Mechanisation Irrigational facilities and Green revolution in Eastern India

Policy Support

Growing institutional credit, Increasing MSP, Introduction of new schemes like Paramparagat Krishi Vikas Yojana, Pradhanmantri Gram, Sinchai Yojana, and Sansad Adarsh Gram Yojana and Opening exports of wheat and rice
Industrial Information System (IIS) Portal
GIS - based map displaying available infrastructure for setting up manufacturing operations in the state.
Data On Map
Gallery
Nov 06, 2020
India - Brazil FinTech Webinar Series: Agri FinTech
Jan 10, 2017
Agriculture, Food & Feed Processing Industry…
Agriculture, Food & Feed Processing Industry in Jharkhand
Nov 06, 2020
India - Brazil FinTech Webinar Series: Agri …
India - Brazil FinTech Webinar Series: Agri FinTech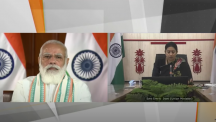 Oct 16, 2020
PM Modi releases commemorative coin to mark …
PM Modi releases commemorative coin to mark 75th anniversary of Food and Agriculture Organisation
Latest In Agriculture & Forestry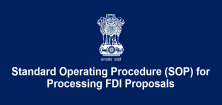 Regulations
Standard Operating Procedure (SOP) for…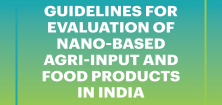 Report
Guidelines for Evaluation of Nano Based Agri…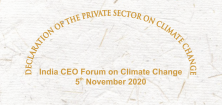 Press Release
Declaration of the private sector on Climate…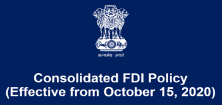 FDI Policy 2020
DPIIT released the 'Consolidated FDI Policy'…
Report
State-wise and item-wise value of output…
Invest India Timeline
2020