Snapshot
Embracing a Sustainable Tomorrow
India is dedicated to uplifting millions from poverty and ensuring a better quality of life.
Despite being 17% of the world's population, our nation shoulders only 5% of global emissions, showcasing our commitment as responsible global citizens. Through its "whole-of-society" approach, India is committed to building a sustainable future by involving everyone - from local communities to businesses and vulnerable groups. Our nation believes in Inclusive Growth for All, which shines through its motto "Sabka Saath Sabka Vikas". The country has embarked on a journey towards a sustainable tomorrow, where it celebrates its rich heritage while embracing innovative solutions for a better world. Together, let's create a sustainable India for generations to come.
GW

Non-fossil fuel capacity by 2030

%

Nation's energy requirements to be met by Renewable Energy

%

Reduction in carbon intensity of the economy by 2030
India has launched 8 National Missions under the National Action Plan on Climate Change (NAPCC).
Commitment to achieve the target of Net Zero Emissions by 2070.
India's total projected carbon emissions to reduce by 1 Bn Tonnes by 2030.
Industry Scenario

FOREIGN INVESTMENT

INDUSTRY TRENDS

POLICIES & SCHEMES
Industry Scenario
India, with nearly one-sixth of the world's population and a rapidly growing economy, is dedicated to promoting climate justice intertwined with a remarkable commitment to embrace sustainability as a nation. The country stands out for its exceptional focus on sustainable growth and development through initiatives like Swachh Bharat Abhiyan, Ayushman Bharat, and Digital India, exemplifying its commitment. India's 2020 Voluntary National Review highlighted achievements in poverty eradication, gender equality, clean energy, and healthcare during the UN's High-level Political Forum on SDGs. • Sashakt Bharat - Sabal Bharat (Empowered and Resilient India)
Swachh Bharat - Swasth Bharat (Clean and Healthy India)
Samagra Bharat - Saksham Bharat (Inclusive and Entrepreneurial India)
Satat Bharat – Sanatan Bharat (Sustainable India)
Sampanna Bharat- Samriddh Bharat (Prosperous and Vibrant India)
The GOI reaffirms India's commitment to green growth through its climate change policies, net zero goals, COP27 commitments, and NDCs thereby displaying an unwavering dedication to the Paris Agreement and a resolute commitment to building a sustainable future for all.
GROWTH DRIVERS
Waste to Wealth

The mission aims to leverage global technological capabilities to create socio-economic benefits for 1.3 Bn Indians by addressing the issues of waste disposal, deteriorating air quality and increasing pollution of water bodies.

Mission LiFE

Lifestyle for Environment, an India-led global mass movement to nudge individual and community action to protect and preserve the environment. Three phases namely Change in Demand, Supply and Policy have been identified for succesful implementation.

Transition to a Circular Economy

The government has established 11 committees, comprising representatives from NITI Aayog and MoEFCC, SMEs and industry representatives, for eleven focus areas in order to accelerate the transition from a linear economy to a circular economy.
Industrial Land Bank Portal
GIS - based map displaying available infrastructure for setting up business operations in the state.
Gallery
Aug 21, 2023
Circular economy for sustainable development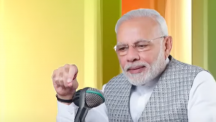 Aug 21, 2023
Circular economy for sustainable development
Circular economy for sustainable development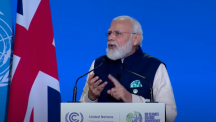 Aug 21, 2023
PM Modi's 'Panchamrit' to tackle climate cha…
PM Modi's 'Panchamrit' to tackle climate change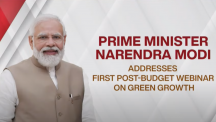 Aug 21, 2023
PM Modi addresses first post-budget webinar …
PM Modi addresses first post-budget webinar on Green Energy
Latest In Sustainability
IICA launches ESG Impact Leader Programme
Sustainable Tourism in Biodiversity Heritage…
G20 Environment and Climate Sustainability…
Cabinet approves National Green Hydrogen…