Snapshot
Building a Sustainable Future
The Construction industry in India consists of the Real estate as well as the Urban development segment. The Real estate segment covers residential, office, retail, hotels and leisure parks, among others. While Urban development segment broadly consists of sub-segments such as Water supply, Sanitation, Urban transport, Schools, and Healthcare.
United Nations projects India's population to be 1.64 Bn by 2047,

an estimated 51% of India's population is likely to be living in urban centres.

One of the leading recipients of FDI in the country; construction development sector inflows $26.42 Bn (April 2000-June 2023)

100% Foreign direct investment in the construction industry in India under automatic route is permitted in completed projects for operations and management of townships, malls/shopping complexes, and business constructions.
100% Foreign direct investment in the construction industry is allowed under the automatic route for urban infrastructures such as urban transport, water supply, sewerage, and sewage treatment.
For further details, please refer FDI Policy
%

Share in India's GDP

Mn

People employed
Explore Related Sub Sectors
Second largest employer in India
Sixth largest FDI recipient sector for India in 2022
Third largest construction market globally by 2025
Industry Scenario

FOREIGN INVESTMENT

INDUSTRY TRENDS

POLICIES & SCHEMES
Industry Scenario
The construction Industry in India is expected to reach $1.4 Tn by 2025.
Cities Driving Growth - By 2030, cities are expected to generate 70% of India's GDP (MGI, 2011).
The construction industry market in India works across 250 sub-sectors with linkages across sectors.
Residential- An estimated 600 Mn people are likely to be living in urban centres by 2030, creating a demand for 25 Mn additional mid-end and affordable units.
Under NIP, India has an investment budget of $1.4 Tn on infrastructure - 24% on renewable energy, 18% on roads & highways, 17% on urban infrastructure, and 12% on railways.
Schemes such as the revolutionary Smart City Mission (target 100 cities) are expected to improve quality of life through modernized/ technology driven urban planning.
54 global innovative construction technologies identified under a Technology Sub-Mission of PMAY-U to start a new era in Indian construction technology sector.
Over 3,500 cities have certified as ODF+ and 1,191 cities as ODF++ under SBM-U.
35 Multimodal Logistics Parks (MMLPs) to be developed at a total capital cost of $ 6.1 Bn, will cater to 50% of the freight movement.
Since 2014, over INR 18 Lakh Cr has been invested in urban transformation.
Union Budget 2023 Highlights:
INR 10 Lakh Crore: 33% Increase in capital Investment Outlay
The outlay for PM Awas Yojana is being enhanced by 66 % to over 79,000 cr
Urban Infrastructure Development Fund: INR 10,000 Cr Outlay per year to create urban infrastructure in tier 2 & 3 cities
GROWTH DRIVERS
Smart cities

100 smart cities currently. Mission to improve quality of life through modernized/technology driven urban planning.

Industrial corridors

Eleven industrial corridors planned.

Data Centres

Real estate demand is set to increase by 15-18 Mn sq. ft. by 2025 across major cities.

Cold storage

372 Cold Chain Projects across states with a total capacity of ~10.28 Lakh MT of cold storage/CA/MA storage/Frozen Store have been approved till 06.10.2023.

Growth in the logistics sector

In 2021 and 2022, institutional real estate investment in warehouses accounted for 27%. The Indian warehousing stock is expected to reach nearly 500 mn. sqft by 2025 in the top 8 Tier – 1 cities, with significant Grade A stock.
Industrial Land Bank Portal
GIS - based map displaying available infrastructure for setting up business operations in the state.
Gallery
Apr 27, 2023
PM Modi's addresses Republic Summit 2023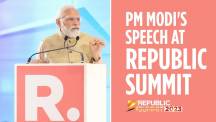 Apr 27, 2023
PM Modi's addresses Republic Summit 2023
PM Modi's addresses Republic Summit 2023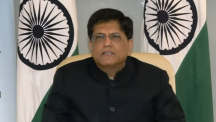 Apr 13, 2023
New India's Trade Performance by Piyush Goya…
New India's Trade Performance by Piyush Goyal, Commerce & Industry Minister
Mar 01, 2023
PM Modi addresses post-budget webinar on 'Ur…
PM Modi addresses post-budget webinar on 'Urban Planning, Development & Sanitation'