Snapshot
Building a sustainable future
The Construction industry in India consists of the Real estate as well as the Urban development segment. The Real estate segment covers residential, office, retail, hotels and leisure parks, among others. While Urban development segment broadly consists of sub-segments such as Water supply, Sanitation, Urban transport, Schools, and Healthcare. Indian real estate attracted $5 billion institutional investments in 2020.
By 2025, Construction market in India is expected to emerge as the third largest globally

By 2025, Construction output is expected to grow on average by 7.1% each year

By 2020, Construction equipment industry's revenue is estimated to reach $ 5 bn
100% FDI under automatic route is permitted in completed projects for operations and management of townships, malls/shopping complexes, and business constructions.
100% FDI is allowed under the automatic route for urban infrastructures such as urban transport, water supply and sewerage and sewage treatment.
For further details, please refer FDI Policy
%

Share in India's GDP

km

Highway construction in India (2017-18)

$ bn

New investment in road infrastructure

mn

People employed
Second largest employer in India in 2017
Second largest FDI recipient sector for India in 2017
Third largest construction market globally by 2025
Construction Information Kit
View
Industry Scenario

FOREIGN INVESTMENT

INDUSTRY TRENDS

POLICIES & SCHEMES
Industry Scenario
The Construction industry in value terms is expected to record a CAGR of 15.7% to reach $ 738.5 bn by 2022.
The industry contributes 55% share in the Steel industry, 15% in the Paint industry and 30% in the Glass industry.
The Construction industry in India is expected to grow at 5.6% during 2016-20, compared to 2.9% during 2011-15. The activities that registered the highest growth include export cargo (10%), highway construction/widening (9.8%), power generation (6.6%), import cargo (5.8%) and cargo at major ports (5.3%).
India will be required to spend $ 454.8 bn on infrastructure development over the period of five years (2015-20), with 70% of funds needed for power, roads and urban infrastructure segments

Expected cement capacity addition of 80-100 MT per annum over next five years.
GROWTH DRIVERS
Smart cities

100 smart cities to be developed by 2020

Industrial corridors

FIve industrial corridors planned

Railway stations/ lines

25 railway stations re-development besides 3,500 km line addition

Mega ports

6 mega ports planned

Increasing demand for commercial space

Construction of office spaces, hotels, retail, entertainment units. Annual absorption of office space in India crossed 42 mn sq ft in 2017.
Industrial Land Bank Portal
GIS - based map displaying available infrastructure for setting up manufacturing operations in the state.
Data On Map
Gallery
Feb 13, 2021
Udyog Manthan | Industry-led expert panel discussions on Construction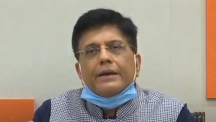 May 28, 2020
CIM Sh. Piyush Goyal spoke about FM's announ…
CIM Sh. Piyush Goyal spoke about FM's announcement on reform measures under Aatma Nirbhar Bharat Abhiyan and Railways running Shramik Special trains
Feb 13, 2021
Udyog Manthan | Industry-led expert panel di…
Udyog Manthan | Industry-led expert panel discussions on Construction
Feb 04, 2021
Udyog Manthan | Industry-led expert panel di…
Udyog Manthan | Industry-led expert panel discussions on Construction & Related Engineering Services
Latest In Construction
Register Here
Feb 02, 2021
Opportunities for Global Machine Tool Companies in Karnataka | 2 February 2021, 8.30 AM GMT
Register Now
Register Here
Opportunities for Global Machine Tool…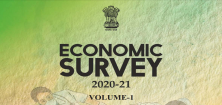 Report
Economic Survey 2020-21: Volume 1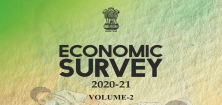 Report
Economic Survey 2020-21: Volume 2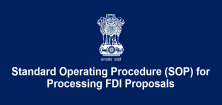 Regulations
Standard Operating Procedure (SOP) for…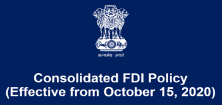 FDI Policy 2020
DPIIT released the 'Consolidated FDI Policy'…
Invest India Timeline
2021