Snapshot
India to become a globally prominent education hub
From Nalanda University, the oldest university in the world, India paved its way from Gurukul system to second largest education system in the world.
India is the second most populated country and has the world's largest population, in the age cohort 5-24 years amounting to 580 mn and every fifth person in India is from age between 10 to 19 years. The education sector in India was estimated to be worth $ 117 bn and is expected to reach $ 225 bn by FY25. The online education sector in India is growing rapidly, with growth of $ 2.28 bn expected during 2021-2025.
With the ever-expanding demand for skilled manpower, the Indian Education structure has been reformed through National Education Policy 2020 to ensure holistic development of students. Previously existing system of "10+2+3" years has been replaced by the "5+3+3+4" design.
Five years of foundation stage
Three years of preparatory stage (classes three to five)
Three years of middle stage (classes six to eight)
Four years of secondary stage
India has also embraced the Education 4.0 revolution, which promotes inclusive learning and increased employability and includes cutting-edge technologies such as AI, ML, IoT and blockchain.
%

of GDP India's public spending on Education in 2021-22

AICTE approved technical institutes in India in 2021-22

$ Bn

Upraised across 100 deals in 2020
Indian Education System is one of the largest in the world with more than 1.5 mn schools, 8.5 mn teachers and 250 mn students 
India is the Second Largest Market for E-Learning. 
3rd in Higher Education System in terms of students. 
Industry Scenario

FOREIGN INVESTMENT

INDUSTRY TRENDS

POLICIES & SCHEMES
Industry Scenario
India has become the second largest market for e-learning after US
SECTORS COMPOSITION
Pre-Schooling

With 25 mn children born every year, India's Pre-school market is expected to grow by $ 735 mn at 8% CAGR between 2012-25.

K12 Education

India is making significant progress with its 1.46 mn schools and 230 mn students participating in modern K-12 education.
The number of private schools in the country has increased from 325,760 in 2018-19 to 340,753 in 2020-21. There are approximately 90 mn Indian children going to private schools.

University Education

India has one of the largest networks of higher education systems in the world, 45,000-degree colleges, over 1000 universities and around 1500 top institutes.
There are over 450 medical colleges and about 70,000 doctors graduate from India every year. India has the second largest medical workforce in the world with over 1.3 mn doctors registered with medical council.
In 2020, 3,800 institutes participated in NIRF Rankings. As per the QS employability rankings 2022, the Indian Institute of Science (IISc), Bengaluru, six Indian Institutes of Technology (IITs), Delhi University, University of Mumbai, University of Calcutta, OP Jindal Global University, Sonepat and BITS Pilani were among the top 500 global universities.
The number of Indian institutes registered for the NIRF ranking 2020 increased by 20 % as compared to 2019.
A total of 71 Indian institutions have been qualified Times Higher Education World University Rankings 2022, up from 63 in 2020.

Professional Certification/ Vocational Learning

There are around 10,000 professional colleges in India with 4200 engineering colleges, 600 medicals,1300 law and 1063 approved AICTE vocational colleges.

Ed- Tech

India is becoming Ed Tech capital of the world; out of 36 Ed-Tech unicorn companies 7 are Indian which are valued at $ 34.05 Bn in June 2022.
The world's most-valued edtech company Think & Learn Pvt Ltd which runs education platform Byju's has also become the world's most expensive edtech company.
GROWTH DRIVERS
Demographic Advantage

Huge market for education with over 500 mn people in the age group of 5 to 24 years.

Rising Gross Enrolment Ratio

100% enrolment ratio at Primary level, comparable to developed nations. The aim of NEP is to increase the Gross Enrolment Ratio in higher education including vocational education from 26.3% (2018) to 50% by 2035.

Growth in Online Education & Edtech

India had 622 mn active internet users in 2020, expected to increase by 45% to reach 900 mn by 2025

Policy initiatives

Favourable Government policies like The National Education Policy (NEP) 2020, Sarva Shiksha Abhiyaan, Rashtriya Ucchatar Shiksha Abhiyan and programs such as Skill Up India aim to transform the Indian education system to meet the needs of the 21st Century.

Improving Higher Education Ecosystem

University Grants Commission of India (UGC) in April 2022, approved regulations for foreign collaboration to offer joint, dual, or twinning programs. IFSC GIFT city allows setting up offshore centres for foreign universities in India.

Large English-speaking population

This allows easy delivery of educational products. India was ranked 48th out of 112 countries in the English Proficiency Index 2022.
Industrial Land Bank Portal
GIS - based map displaying available infrastructure for setting up business operations in the state.
Gallery
Apr 27, 2023
PM Modi's addresses Republic Summit 2023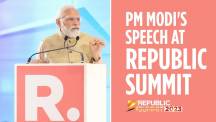 Apr 27, 2023
PM Modi's addresses Republic Summit 2023
PM Modi's addresses Republic Summit 2023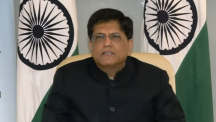 Apr 13, 2023
New India's Trade Performance by Piyush Goya…
New India's Trade Performance by Piyush Goyal, Commerce & Industry Minister
Feb 27, 2023
PM Modi addresses Webinar on Harnessing Yout…
PM Modi addresses Webinar on Harnessing Youth power- Skilling & Education
Latest In Education
Press Release
Jun 01, 2023
Shri Dharmendra Pradhan highlights possibilities of collaboration of Singapore with Indian Universities
Read Now
Press Release
Shri Dharmendra Pradhan highlights…
Press Release
India and Australia are deepening ties…
Press Release
Budget 2023: National education policy…
Press Release
Ministry of Education releases All India…
Press release
Year End Review –Ministry of Education
Invest India closely works with
New India Timeline @2047
2023