Snapshot
Digital Excellence: The New Normal
India is projected to have 900 mn active Internet users by 2025 compared to 750 mn+ in 2020
India is emerging as the hub for "Digital Skills". The IT industry in India is the largest employer within the private sector. In FY20, the IT industry in India employed over 4 mn personnel directly. Further, every job in the technology sector had a multiplier effect leading to the creation of 2.5 indirect jobs in the adjacent sectors. India is transforming into a digital economy with over 750 mn internet subscribers; only second to China.
Amid the lockdown, the IT & BPM sector was one of the quickest to adapt to remote work culture. During a global pandemic, in the Indian IT services industry, the hiring intent came with the benefits of work from home for more than 2 mn IT professionals working remotely.
The country's cost competitiveness in providing IT services, which is approximately 3-4 times more cost-effective than the US, continues to be its unique selling proposition in the global sourcing market.
The National Optical Fibre Network (NOFN) aims to connect all 250,000 Gram Panchayats (village council) in the country with high-speed broadband.
Indian data center industry's capacity to double by 2023.
Indian software product industry is expected to reach $100 bn by 2025.
Up to 100% FDI is allowed in Data processing, Software development and Computer consultancy services; Software supply services; Business and management consultancy services, Market research services, Technical testing and Analysis services, under automatic route
100% FDI is permitted in B2B E-commerce.
for further details, please refer FDI Policy
%

Share in India's GDP

> %

Share in global outsourcing market

%

Growth in export revenue

> %

Share in Indian services export
Largest market share in global services sourcing industry
Third largest tech startup hub of the world
Second highest number of internet subscribers in the world
Industry Scenario

FOREIGN INVESTMENT

INDUSTRY TRENDS

POLICIES & SCHEMES
Industry Scenario
#1 sourcing destination for IT-BPM globally
The IT-BPM industry's (excluding hardware and e-commerce) total revenue stood at $175 bn in 2019-20. The export revenue from this industry (excluding hardware and e-commerce) has been estimated at close to US$ 147 bn in 2019-20. In terms of FDI inflow, the computer software and hardware sector attract the second-highest FDI. Between April 2000 and March 2021, it attracted over US$ 71 billion.
India is one of the preferred destinations when it comes to setting up Global Capability Centres (GCCs). 50% of all the GCCs are located in India, employing more than 1mn professionals.
The Indian data center industry has attracted an investment of over $396 mn in 2020. It is estimated that per capita data consumption will hit 25GB/month by 2025.
GROWTH DRIVERS
Blockchain

MEITY released a draft National Strategy on Blockchain to envisage the creation of a 'National Level Blockchain Framework'

Growing Demand

It is projected that India's IT sector market will reach $100bn by 2025

The National Optical Fibre Network (NOFN)

1,15,643 Gram Panchayats connected by optical fibre

Digital India Programme

India is the 2nd Fastest Digitizing Economy Globally

Start-up revolution

IoT, machine learning, artificial intelligence and healthcare

Artificial Intelligence

AI/ new-age technology is to boost India's annual growth rate by 1.3 per cent by 2035
Industrial Land Bank Portal
GIS - based map displaying available infrastructure for setting up business operations in the state.
Gallery
Nov 08, 2021
JalJeevan Mission in Water Pavilion at United Nations Climate Change Conference- #COP26
Nov 08, 2021
JalJeevan Mission in Water Pavilion at Unit…
JalJeevan Mission in Water Pavilion at United Nations Climate Change Conference- #COP26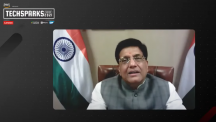 Oct 25, 2021
Shri Piyush Goyal at the TechSparks 2021
Shri Piyush Goyal at the TechSparks 2021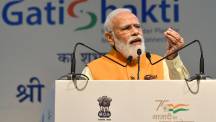 Oct 18, 2021
PM Modi's address at the launch of PM GatiSh…
PM Modi's address at the launch of PM GatiShakti, National Master Plan for Multi-Modal Connectivity
Invest India Timeline
2021