Reasons to Invest
The Indian Beauty, Personal care and Hygience space has matured and expanded significatly in the last few years due to increase in E-commerce adoption, increase in customisation and last-mile access to consumers in tier 2 and 3 cities.
Moreover, the growing middle class population and rising disposable income will be the key growth drivers for segmenst such as Premium beauty and personal care products which is expected to grow at a CAGR of 54% from FY21-26 and Fragrances, Makeup and Cosmetics, and Men's Grooming are all expected to grow at CAGR of 20-40% between FY21-26.
Existing ecosytem across the value chain with a ready market makes India an attractive destination to become a global export hub for this segment. The recently concluded Free Trade Agreement with Australia provides for greater market access opportunities for cosmetics.
How We Help Investors
Research Content Provider
Policy Advisory/Representation
Regulatory Clearance Facilitation
FDI Norms
Investment approval of up to 100% foreign equity in single-brand retail and 51 % in multi-brand retail.
Foreign equity in single-brand retail
Trade scenario
Personal Care and Hygiene
India's biggest export destinations in this sector are USA, UAE, China, Bangladesh and Nepal.
India's imports amounted to ~ $2.1 Bn for FY22
India's exports amounted to ~ $3.2 Bn for FY22
Product Profiles
Oral Care

Hair Care

Fragrance Products
The Indian Oral Care market is primarily sub-segmented into 4 major categories: toothpaste, toothbrushes, toothpowder, mouthwash, and others.
In India, the Oral Care segment generated revenues of over $1.78 Bn in 2022, and the market is expected to grow at a CAGR of 4.5% between 2022 and 2026 to reach $2.13 Bn by FY26.
Some major players dominating India's oral care market are Colgate Palmolive, Hindustan Unilever Ltd., GlaxoSmithKline Consumer Healthcare Ltd., Johnson & Johnson, etc.
Premium category products, which include mouthwash, mouth spray, and electric toothbrushes, are gaining prominence in this sector and pose a latent opportunity for growth. This is complemented by public-private partnership efforts to ensure rural awareness and last-mile access for oral hygiene solutions.
Gallery
Apr 13, 2023
New India's Trade Performance by Piyush Goyal, Commerce & Industry Minister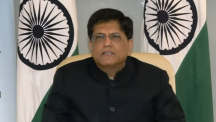 Apr 13, 2023
New India's Trade Performance by Piyush Goya…
New India's Trade Performance by Piyush Goyal, Commerce & Industry Minister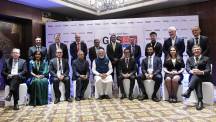 Feb 20, 2023
PM Modi at the Economic Times Global Busines…
PM Modi at the Economic Times Global Business Summit 2023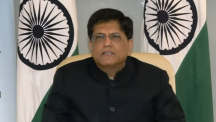 Apr 13, 2023
New India's Trade Performance by Piyush Goya…
New India's Trade Performance by Piyush Goyal, Commerce & Industry Minister
Team Articles
Jun 09, 2023
Beauty today does increasingly lie in the eyes of the…
Jun 02, 2020
The world today collectively stands at the brink of an…
Jul 01, 2019
  The Fast-moving consumer goods (FMCG) sector is the…
Invest India Timeline
2023