Snapshot
Indian Aviation, flying high
A rising proportion of middle-income households, healthy competition amongst Low-Cost Carriers, infrastructure buildup at leading airports and supportive policy framework has given a positive push to the aviation sector
In 2010, 79 mn people traveled to/from/or within India. By 2017 that doubled to 158 mn, and this number is expected to reach 520 mn by 2037. With the air passenger traffic projected to increase, the Indian aviation industry is on a high-growth path. To satisfy the current and projected rise in demand for commercial air travel, Indian airlines have placed large orders for aircraft. The nation's airplane fleet is projected to quadruple in size to approximately 2500 airplanes by 2038.
Currently, the country has 131 operational airports including 29 international, 92 domestic, and 10 custom airports. To meet the growing demand for air travel in India, it has become imperative to increase the capacity of airport infrastructure. In last 8 years, the number of airports has gone up from 74 to 141 (including helipads and waterdromes) and the number is likely to cross 200 in next 4-5 years. The government of India expects to invest $1.83 bn in the development of airport infrastructure by 2026. The sector has huge impact with economic multiplier of 3.1 and employment multiplier of 6.
Direct employment in the aviation and aeronautical manufacturing sector is around 2,50,000 employees.
The Indian Civil Aviation MRO market, at present, stands at around $900 mn and is anticipated to grow to $4.33 bn by 2025 increasing at a CAGR of about 14-15%. The Indian drone industry will have a total turnover of up to $1.8 bn by 2026.
There are 42 Aviation IT startups in India and 34 Flying Training Organisations (FTOs) operating at 52 bases. Effective Implementation of India has increased to 85.49% from the previous 69.95%.
India operates a wide-ranging network of international flights and currently has Air Services Agreements with 116 countries.
Up to 100% FDI is permitted in Non-scheduled air transport services, Helicopter services and seaplanes under the automatic route.
Up to 100% FDI is permitted in MRO for maintenance and repair organizations; flying training institutes; and technical training institutes under the automatic route.
Up to 100% FDI is permitted in Ground Handling Services subject to sectoral regulations & security clearance under the automatic route.
100% FDI under automatic route has been allowed in Brownfield Airport projects.
For further details, please refer FDI Policy
%

Passenger Traffic Growth

%

Foreign Tourist Arrival growth

Total Freight Traffic (MMT)

%

Domestic Aircraft Movement Growth
Under four rounds of bidding of RCS- UDAN, as on November 2022, 459 routes have commenced, operationalizing 70 Airports including 2 Water Aerodrome & 9 Heliports.
The number of PPP airports is likely to increase from five in 2014 to 24 in 2024.
Budget 2022-23 focuses on Infrastructural development under PM Gati Shakti, government to adopt a Transformative approach driven by 7 engines including airports.
Industry Scenario

FOREIGN INVESTMENT

INDUSTRY TRENDS

POLICIES & SCHEMES
Industry Scenario
The rise in demand for air travel in India has necessitated the development of a robust ecosystem and supportive government policies.
Through the National Civil Aviation Policy 2016 (NCAP) the government plans to take flying to the masses by enhancing affordability and connectivity. It promotes ease of doing business, deregulation, simplified procedures, and e-governance. In April 2020, the Goods and Services Tax for MRO services rendered locally was reduced from 18% to 5%. The 'place of supply' for B2B MRO services was changed to the 'location of recipient', enabling Indian MRO facilities to claim zero-rating (i.e., export status) under GST laws on MRO services rendered to prime contractor/OEM located outside India. This has been an extremely crucial policy amendment as it will encourage global participation in the Indian aviation sector by allowing foreign MRO operators to subcontract MRO work to Indian entities without any extra tax liability.
The Regional Connectivity Scheme or UDAN ('Ude Desh ka Aam Nagrik') is a vital component of NCAP 2016. The scheme plans to enhance connectivity to India's unserved and under-served airports and envisages to make air travel affordable and widespread. More than 2.15 lakh UDAN flights have operated and over 1.1 crore passengers have availed the benefits in UDAN flights as on 30th November 2022. The Government has set a target to operationalize 1,000 UDAN routes and to revive/develop 100 unserved & underserved airports/heliports/water aerodromes (including 68 aerodromes) by 2024.
The aircraft leasing and financing businesses are operated from the International Financial Services Centre (IFSC) and GIFT City provides the off-shore status for financial services. Read More
MOCA released Krishi UDAN 2.0. The Scheme lays out the vision of improving value realization through better integration and optimization of Agri-harvesting and air transportation and contributing to Agri-value chain sustainability and resilience under different and dynamic conditions. After a 6-month successful pilot of Krishi Udan 2.0 it was decided to add 5 new airports namely Belagavi, Jharsuguda, Jabalpur, Darbhanga and Bhopal to the existing list of 53 airports, taking the number of airports actively participating in Krishi Udan to 58.
Monetising Assets: AAI has formed joint ventures in seven airports. Recently, it awarded six airports — Ahmedabad, Jaipur, Lucknow, Guwahati, Thiruvananthapuram, Mangaluru — for operations, management and development under PPP for a period of 50 years. As per National Monetisation Pipeline (NMP), 25 AAI airports have been earmarked for asset monetisation between 2022 and 2025.

GROWTH DRIVERS
NABH (NextGen Airports for Bharat)

Nirman is a government initiative to expand airport capacity more than five times to handle bn trips a year, in the next 10-15 years.

GIFT City Advantage for Aviation Sector

Aircraft Leasing and Tax Incentives available in GIFT city

Regional connectivity Scheme

Boost air connectivity to smaller cities & northeast states

AAI Startup Policy

Delivering a framework & mechanism for the interaction of AAI with internal and external stakeholders that catalyze innovation at airports and leveraging technology for addressing challenges and enhancing the delivery of services to passengers.
Production Linked Incentive (PLI) Scheme
The Central Government under the leadership of Hon'ble Prime Minister Shri Narendra Modi, has approved the Production-Linked Incentive (PLI) scheme for dronesand drone components. The PLI scheme comes as a follow-through of the liberalised Drone Rules, 2021 released by the Central Government on 25 August 2021. The PLI scheme and new drone rules are intended to catalyse super-normal growth in the upcoming drone sector. Last date for submitting the application form is 20th May 2022
Products
Industrial Land Bank Portal
GIS - based map displaying available infrastructure for setting up business operations in the state.
Gallery
Feb 07, 2023
PM Modi's speech at foundation stone laying ceremony & dedication of projects in Tumakuru, Karnataka
Feb 07, 2023
PM Modi's speech at foundation stone laying …
PM Modi's speech at foundation stone laying ceremony & dedication of projects in Tumakuru, Karnataka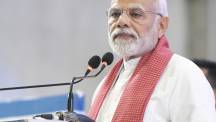 Dec 16, 2022
PM Modi inaugurates International Airport at…
PM Modi inaugurates International Airport at Mopa, Goa
Dec 12, 2022
PM Modi inaugurates International Airport at…
PM Modi inaugurates International Airport at Mopa, Goa
Latest In Aviation
Press release
Dec 22, 2022
PM Gati Shakti National Master Plan (NMP) envisages the creation of a system for inter-connected and…
Read Now
Press release
PM Gati Shakti National Master Plan (NMP)…
Press Release
Year End Review: 2022 - Ministry of Civil…
Press release
During last seven years, 6 more airports…
Press Release
India will become a hub of drone technology:…
Report
Economic Survey 2021-22
Invest India closely works with
New India Timeline @2047
2023