Reasons to Invest
Availability of Raw Material: India is the world's 2nd largest producer of timber & 6th largest producer of natural rubber.
Large Furniture Ecosystem: Development of furniture hubs such as International Furniture Park in Tamil Nadu, upcoming International Furniture Clusters/Parks coming up in Karnataka, Madhya Pradesh, Uttar Pradesh and Andhra Pradesh.
Proximity to Global Markets: India enjoys better transit time advantage for East Coast and European harbors; Average turnaround time (TRT) for ships across major ports in India has significantly reduced to around 2.7 days: 30-50 % (import cargo) and 20-70 % (export cargo).
How We Help Investors
Research Content Provider
Policy Advisory/Representation
Regulatory Clearance Facilitation
FDI Norms
100% FDI is allowed under the Automatic Route
Government Support
Central Government Schemes
Empowered Group of Secretaries (EGos) and Project Development Cells (PDCs)
Trade Scenario
India's contribution to Furniture Exports stood at ~$3.5 Bn in 2022, growing at a CAGR of 15% (2018–22).
There has been a 36% decline in furniture imports in the last three years.
India's wood exports are reaching new heights with 2.53 X increase in exports from FY $246 Mn in 2013-14 to $623 Mn in FY 2022-23.
Gallery
Apr 13, 2023
New India's Trade Performance by Piyush Goyal, Commerce & Industry Minister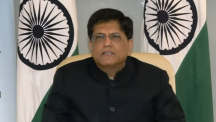 Apr 13, 2023
New India's Trade Performance by Piyush Goya…
New India's Trade Performance by Piyush Goyal, Commerce & Industry Minister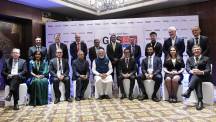 Feb 20, 2023
PM Modi at the Economic Times Global Busines…
PM Modi at the Economic Times Global Business Summit 2023
Jan 06, 2021
Udyog Manthan | Industry-led expert panel di…
Udyog Manthan | Industry-led expert panel discussions on Furniture Industry
Team Articles
Aug 02, 2023
India today is a rapidly growing consumer market, with fast…
Feb 03, 2021
As India revives from the shackles of Covid-19 pandemic and…
Dec 11, 2020
Being a major non-debt financial source, Foreign Direct…
Invest India Timeline
2023