Reasons to Invest
Availability of Raw Material: India is the world's 2nd largest producer of timber & 3rd largest producer of rubber.
Large Furniture Ecosystem: Development of furniture hubs such as International Furniture Park in Tamil Nadu, upcoming International Furniture Clusters/Parks coming up in Karnataka, Madhya Pradesh, Uttar Pradesh and Andhra Pradesh.
Proximity to Global Markets: India enjoys better transit time advantage for East Coast and European harbors; Average turnaround time (TRT) for ships across major ports in India has significantly reduced to around 2.7 days: 30-50 % (import cargo) and 20-70 % (export cargo).
How We Help Investors
Research Content Provider
Policy Advisory/Representation
Regulatory Clearance Facilitation
FDI Norms
100% FDI is allowed under the Automatic Route
Government Support
Central Government Schemes
Empowered Group of Secretaries (EGos) and Project Development Cells (PDCs)
Trade Scenario
India's Furniture Exports witnessed a 220% increase from USD 810 Mn in 2018-19 to USD 2.6 Bn in 2022-2023
There has been a 36% decline in furniture imports in the last three years
India's wood exports are reaching new heights with 2.53 X increase in exports from FY USD 246 Mn in 2013-14 to USD 623 Mn in FY 2022-23.
Gallery
Apr 13, 2023
New India's Trade Performance by Piyush Goyal, Commerce & Industry Minister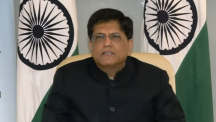 Apr 13, 2023
New India's Trade Performance by Piyush Goya…
New India's Trade Performance by Piyush Goyal, Commerce & Industry Minister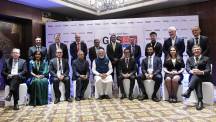 Feb 20, 2023
PM Modi at the Economic Times Global Busines…
PM Modi at the Economic Times Global Business Summit 2023
Jan 06, 2021
Udyog Manthan | Industry-led expert panel di…
Udyog Manthan | Industry-led expert panel discussions on Furniture Industry
Team Articles
Feb 03, 2021
As India revives from the shackles of Covid-19 pandemic and…
Dec 11, 2020
Being a major non-debt financial source, Foreign Direct…
Invest India Timeline
2023