Reasons to Invest
Infrastructure gap of 120 -130 MMT with investment potential of $18-20 Bn
Market for butter and spreads is predicted to grow at an 8% CAGR to $4.2 Bn by 2026.
Dairy is the single largest agricultural commodity contributing 5% of the national economy, witnessing 6.4% (CAGR) in the past 5 years.
How We Help Investors
Research Content Provider
Policy Advisory/Representation
Regulatory Clearance Facilitation
FDI Norms
100% FDI permitted through automatic route for Animal Husbandry (including breeding of dogs, fish farming, aquaculture, under controlled conditions). 100% FDI under government approval route for trading, including through e-commerce, in respect of food products manufactured and/or produced in India. 100% FDI permitted through automatic route for food processing. The Dairy sector has seen substantial foreign direct investment (FDI) constituting about 40% of FDIs Indian food sector.
Please refer to FDI policy here.
Growth Drivers
Government Support
Dairy Processing and Infrastructure Development Fund
Animal Husbandry infrastructure development fund
National Programme for Dairy development
Pradhan Mantri Kisan Sampada Yojana
Kisan Credit Cards (KCC) to Livestock Farmers
National Livestock Mission
Trade Scenario
India's Export of Dairy products was 67572.99 MT to the world for the worth $284.65Mn during the year 2022-23. Major Export Destinations (2022-23): Bangladesh United Arab EMTs, Saudi Arab, USA and Bhutan
India's Butter, Ghee and Dairy Spreads export is valued at $ 43.65 Mn with 8106.54 MT in 2022-2023, major destinations being: Saudi Arab, Bahrain, UAE, USA, Qatar
India exported 9262.63 MT of Cheese worth $ 46.84 Mn in 2022-23, major destinations being: UAE, USA, Bhutan, Singapore, Saudi Arab
India exported 16,696.75 MT of Skimmed Milk in Powder worth $ 63.90 Mn in 2022-23, major destinations being: Bangladesh, UAE, Sri Lanka, Kuwait, Oman
Product Profiles
Liquid Milk

A2/D2C Milk

Skimmed Milk Powder

Value Added Dairy Products
Milk production is growing at the rate of two per cent in the world, whereas in India, its growth rate is more than six per cent.
Investments in technologies like Bulk Milk Coolers (BMCs), immersion coolers and advanced milk testing kits.
Opportunities in setting up organized and certified farms for rearing and breeding quality heifers.
Investible opportunities in Blockchain technology, RFID tags, IoT and sensor-enabled vehicles and packing systems.
The packaged fresh milk category is projected to grow at a 3.4% CAGR from 2021 to 2026, attaining a market value of $20 Bn
Gallery
Jul 07, 2023
Workshop on Production Linked Incentive (PLI) Schemes
Jul 07, 2023
Workshop on Production Linked Incentive (PLI…
Workshop on Production Linked Incentive (PLI) Schemes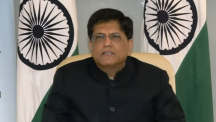 Apr 13, 2023
New India's Trade Performance by Piyush Goya…
New India's Trade Performance by Piyush Goyal, Commerce & Industry Minister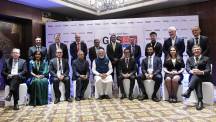 Feb 20, 2023
PM Modi at the Economic Times Global Busines…
PM Modi at the Economic Times Global Business Summit 2023
Team Articles
Feb 08, 2023
Animal husbandry and dairying activities, along with…
Sep 05, 2022
India has 17.5% of the world's population and 20% of the…
Feb 02, 2022
Food Processing Industry (FPI) makes up 32 per cent of the…
Invest India Timeline
2023