Snapshot
Fisheries & Aquaculture
Fueling the Future of Global Protein Demand
India recorded the highest-ever export of 1.73 MMT worth $ 8.09 Bn in FY 2022-23 of fisheries and fisheries products. The fisheries and aquaculture sector shall play a vital role in addressing the rising global demand for an affordable quality source of protein.
India is the third largest fish-producing country in the world accounting for 8% of global production and contributing about 1.1% and over 6.72% to the country's GVA and agricultural GVA respectively. India is the 4th largest exporter of fish and fisheries products with a growth in exports of 26.73% in terms of quantity between FY 2021-22 and FY 2022-23. In terms of employment, the sunrise sector supports the livelihood of over 28 Mn people in India.
The Department of Fisheries, Ministry of Fisheries, Animal Husbandry and Dairying has implemented a flagship scheme "Pradhan Mantri Matsya Sampada Yojana (PMMSY)- to bring about Blue Revolution through sustainable and responsible development of the fisheries sector in India" with the highest ever investment of INR 20,050 Cr for a period of five years effective from FY 2020-21 till FY 2024-25 in all States/Union Territories (UTs).
India's top 5 export destinations for fish and fish products are USA, China, European Union, Southeast Asia, Japan and the Middle East.
Fisheries sector has demonstrated an outstanding 8% average annual growth rate from FY 2013 – 14 to 2021-22 with record fish production of 16.25 MMT in FY 2021-22.
75% of fish production was contributed by inland fisheries and the rest 25% was contributed by marine fisheries in FY 2021-2022
India has seen more than 22X increase in fish production from 0.75 MMT in 1950-51 to 16.25 MMT in FY 2021-22
The sector provides livelihood to more than 28 Mn people along the value chain.
4th Largest Fish Exporting Country with exports worth $ 8.09 Bn in FY 2022 - 23
Per capita consumption of fish is 6.31 kg per capita
100% FDI is allowed under the automatic route in pisciculture and aquaculture sector in India.
For further details, please refer FDI Policy
%

Increase (value terms) in marine product exports from 2013-14 to 2021-22

%

Annual growth rate of fish production from 2020-21 to 2021-22

%

Average annual growth rate of the fisheries sector in last 8 years
1st in inland capture fish production
2nd in aquaculture fish production
3rd in overall Fish production
Industry Scenario

FOREIGN INVESTMENT

INDUSTRY TRENDS

POLICIES & SCHEMES
Industry Scenario
Frozen Shrimp, earning US$ 5.48 bn (FY 2022-23) - Top Seafood Export Item of India
With the rising population, stress on existing resources is increasing tremendously to meet the growing demand for nutritional diet. Fisheries and Aquaculture sector plays a vital role in meeting this growing demand for protein.
India Specific Key Facts:
The sector has reached record fish production of 16.25 MMT in FY 2021-22.
12.12 MMT Inland Fisheries production during FY 21-22.
4.13 MMT Marine Fisheries production in FY 21-22.
$ 4.54 Mn export of ornamental fisheries in FY during 2021-2022.
Top exporting destination for Ornamental Fisheries: Thailand; UAE; Singapore; Hong Kong; China; Jordan; Taiwan.
The potential states identified for the development of Ornamental Fisheries are West Bengal, Tamil Nadu, Maharashtra, Kerala, Odisha, Gujarat, Karnataka, Assam and Manipur.
1,547 notified landing centers and 193 fish landing centres have been commissioned.
682 cold storages with 466,973.27 MT of capacity.
44 Chilled Storages with 23,654.80 MT of capacity.
88 Dry Fish Storages with 38,895.92 MT of capacity.
622 processing plants with 35,830.63 MT of capacity.
67 minor fishing harbours, 7 major fishing harbours have been commissioned.
Union Budget 2023 Highlights
A new sub-scheme of Pradhan Mantri Matsya Sampada Yojna(PMMSY) named Pradhan Mantri Matsya Kisan Samridhi Sah-Yojana (PM-MKSSY) to be launched
Target investment of INR 6000 Cr to enhance the earnings and incomes of fishermen, fish vendors, and micro & small enterprises engaged in the fisheries sector.
GROWTH DRIVERS
Demand-side drivers

Fish is an affordable and rich source of protein, minerals and vitamins Changing lifestyle and food habits towards animal-based diet. Increasing demand for protein due to rising population.

Supply-side drivers

Rich and diverse set of water resources implying diverse fisheries resources. 10 % of the global biodiversity in terms of fish and shellfish species found in India. 2.02 Mn sq.km EEZ & underutilized inland waters offer a huge potential.

Policy support

Fisheries and Aquaculture Infrastructure Development Fund (FIDF)- INR 7522.48 Cr. Pradhan Mantri Matsya Sampada Yojana (PMMSY)- INR 20,050 Cr. Production Linked Incentive Scheme for Food Processing Industry- INR 10,900 Cr. FDI Policy- 100% FDI allowed through automatic route in Pisciculture and Aquaculture Pradhan Mantri Matsya Kisan Samridhi Sah-Yojana (PM-MKSSY) a new sub-scheme under PMMSY, announced with targeted investment of INR 6,000 crore to further enhance the livelihood of the stakeholders engaged in the fisheries sector.
Industrial Land Bank Portal
GIS - based map displaying available infrastructure for setting up business operations in the state.
Gallery
Jun 28, 2023
Press conference by Union Minister of Fisheries, Animal Husbandry & Dairying, Shri Parshottam Rupala
Jun 28, 2023
Press conference by Union Minister of Fisher…
Press conference by Union Minister of Fisheries, Animal Husbandry & Dairying, Shri Parshottam Rupala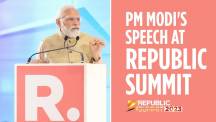 Apr 27, 2023
PM Modi's addresses Republic Summit 2023
PM Modi's addresses Republic Summit 2023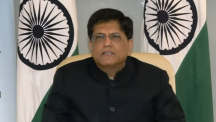 Apr 13, 2023
New India's Trade Performance by Piyush Goya…
New India's Trade Performance by Piyush Goyal, Commerce & Industry Minister
Latest In Fisheries & Aquaculture
Brochure
Fisheries and Aquaculture Sector
Press Release
National Fish Farmers Day Meet - 2023…
Press Release
National Fish Farmer's Day is an opportunity…
Press Release
Sea ranching of the green tiger shrimp…
Press Release
Union Minister of Fisheries launched 6th…