Reasons to Invest
10% of global semiconductor market by 2030. Emerging technologies like EV, IoT, 5G etc. driving market growth
Globally competitive incentive support
World class R&D institutions for collaborative innovation and skilled workforce pipeline
How We Help Investors
Research Content Provider
Policy Advisory/Representation
Regulatory Clearance Facilitation
FDI Norms
100% FDI is allowed under the automatic route.
FDI Allowed under Automatic route
Favorable Government Policies
Modified Scheme for Setting up of Semiconductor Fabs in India
Modified Scheme for Setting up of Display Fabs in India
Modified Scheme for Setting up of Compound & Discrete Semiconductor Fabs & OSAT / ATMP facilities in India
Design Linked Incentive (DLI) Scheme
Industry Scenario
Semiconductors are the fundamental building blocks of electronic devices, used to power a vast array of electronic devices ranging from smartphones and cloud servers to modern cars, industrial automation, critical infrastructure and defence system.
Processing, memory and connectivity will account for two-third of India semiconductor market by 2026.
Market segments driving growth will include mobile & wearables, information technology, industrial and consumer electronics.
With greater adoption of emerging technologies including 5G, AI, IoT, Electric Vehicles, the semiconductor content per device will increase manifold resulting in further growth in its manufacturing.
Global Majors with India Presence
Potential High Tech Clusters for Fabs
Value Chain Profiles
Semiconductor Design

Semiconductor Fabrication

Compound Semiconductors

OSAT / ATMP
Semiconductor design companies engage in product design and development of Integrated Circuits (IC), Chipsets, System on Chips (SoC), and Systems & IP Cores. With an exceptional talent pool of 20% of world's semiconductor design engineers, India remains a highly attractive design destination with numerous global semiconductor majors already having design and R&D presence
Apr 13, 2023
New India's Trade Performance by Piyush Goyal, Commerce & Industry Minister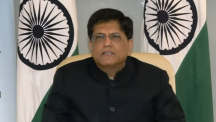 Apr 13, 2023
New India's Trade Performance by Piyush Goya…
New India's Trade Performance by Piyush Goyal, Commerce & Industry Minister
Apr 10, 2023
Building Resilient Semiconductor Supply Chai…
Building Resilient Semiconductor Supply Chains - The New India Opportunity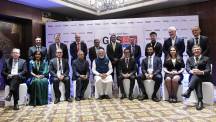 Feb 20, 2023
PM Modi at the Economic Times Global Busines…
PM Modi at the Economic Times Global Business Summit 2023
Invest India closely works with
Government Ministry/ Department
Industry Association
Team Articles
Mar 22, 2022
Electronics are ubiquitous in our lives and are constant…
Jul 27, 2021
Understanding the Fabless Ecosystem Semiconductors are…
Jul 26, 2021
Understanding the Semiconductor Value Chain  India has…
Invest India Timeline
2023