Reasons To Invest
8,738 operational Public EV Charging Stations in India as on June'23
8,47,439 electric vehicles registered in India in 2023 (till 03.08.2023)
FAME II intends to support 7,090 e-Buses, 5 lakh e-3 Wheelers, 55,000 e-4 Wheeler Passenger Cars (including Strong Hybrid) and 10 lakh e-2 Wheelers.
How We Help Investors
Research Content Provider
Policy Advisory/Representation
Regulatory Clearance Facilitation
FDI Norms
100% FDI is allowed under this sector under the automatic route.
Government Support
Production Linked Incentive Scheme on Advanced Chemistry Cell (ACC) (Incentives worth INR 18,100 Cr)
Product Profiles
Electric 2-wheelers

Electric 3-wheelers
2W fleets are likely to shift to EVs much more rapidly.
The electric two-wheeler market in India is emerging on account of increased government policies supporting battery-powered vehicles, the growing awareness toward the environment, increasing petrol prices, and stringent emission norms.
2Ws are expected to be one of the early adopters of electrification. High vehicle utilization and easy home or workplace charging would drive the uptake in the commercial 2W segment.
Gallery
Oct 31, 2023
PM Modi flags off e-buses & e-bicycles, launches development works at Parade Ground, Gujarat
Oct 31, 2023
PM Modi flags off e-buses & e-bicycles, laun…
PM Modi flags off e-buses & e-bicycles, launches development works at Parade Ground, Gujarat
Sep 11, 2023
Evolution: Charging the Future of India
Evolution: Charging the Future of India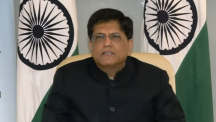 Apr 13, 2023
New India's Trade Performance by Piyush Goya…
New India's Trade Performance by Piyush Goyal, Commerce & Industry Minister
Team Articles
Sep 09, 2023
Every year, on September 9, World Electrical Vehicle (EV)…
May 31, 2023
Driving Sustainable Mobility in India Electric…
Feb 07, 2023
Electric vehicles (EVs) have gained significant traction in…
Invest India Timeline
2023