Reasons To Invest
India is among the top five mobile gaming markets in the world and the second largest online market in the world.
There are over 560 million online gamers and over 250 million mobile gamers in India
There are over 15000 game developers and 275 game development companies in India.
How We Help Investors
Research Content Provider
Policy Advisory/Representation
Regulatory Clearance Facilitation
FDI Norms
100% FDI through automatic route is allowed under the Electronic System and IT & BPM sectors.
*Please refer to list of prohibited sectors in the FDI policy document available here.
Government Support
Recent Government Initiatives
Gallery
Sep 24, 2021
Prime Minister Narendra Modi meets Vice President Harris on 3-day visit to US
Sep 24, 2021
Prime Minister Narendra Modi meets Vice Pres…
Prime Minister Narendra Modi meets Vice President Harris on 3-day visit to US
Sep 23, 2021
Launch of the National Single Window System
Launch of the National Single Window System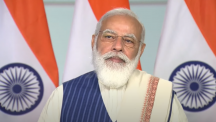 Nov 19, 2020
PM Modi's inaugural address at Bengaluru Tec…
PM Modi's inaugural address at Bengaluru Tech Summit 2020
Team Articles
Dec 08, 2021
The Indian gaming market evolved from coin-based arcade…
Nov 02, 2020
Since 1947, India and the UK have maintained a robust…
Feb 03, 2021
As India revives from the shackles of Covid-19 pandemic and…
Invest India Timeline
2022