Reasons to Invest
Government's infrastructure push along with initiatives like Housing for All, Smart Cities Mission and Swachh Bharat Abhiyan is going to boost demand for building material including cement.
India's cement demand is expected to reach 550-600 Million Tonnes per annum by 2025.
Cement consumption in India is around 26 kg per capita against a global average of 540 kg per capita, which shows significant potential for the growth of the industry.
How We Help Investors
Research Content Provider
Policy Advisory/Representation
Regulatory Clearance Facilitation
FDI Norms
"100 % FDI through automatic route is allowed in construction-development projects (which would include development of townships, construction of residential/commercial premises, roads or bridges, hotels, resorts, hospitals, educational institutions, recreational facilities, city and regional level infrastructure, townships) 100% FDI is allowed under the automatic route for urban infrastructure areas like urban transport, water supply, sewerage and sewage treatment "
FDI Allowed under Automatic route
Government Support
AMRUT and Smart Cities Mission
Union Budget 2023-24, announcements leading to increase in the demand of cement
Product Profiles
The Indian Cement Industry has managed to keep pace with the global technological advancement. The induction of advanced technology has helped the industry immensely to improve its efficiency by conserving energy, fuel and addressing the environmental concerns.
With more than 590 Million Tonnes per annum of cement production capacity, India is the second largest cement producer in the world and accounts for over 8 percent of global installed capacity.
Apr 13, 2023
New India's Trade Performance by Piyush Goyal, Commerce & Industry Minister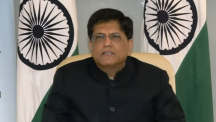 Apr 13, 2023
New India's Trade Performance by Piyush Goya…
New India's Trade Performance by Piyush Goyal, Commerce & Industry Minister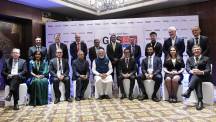 Feb 20, 2023
PM Modi at the Economic Times Global Busines…
PM Modi at the Economic Times Global Business Summit 2023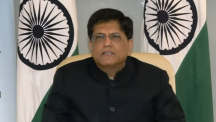 Apr 13, 2023
New India's Trade Performance by Piyush Goya…
New India's Trade Performance by Piyush Goyal, Commerce & Industry Minister
Team Articles
Feb 02, 2022
What has been hailed as the most pro-growth budget by the…
Invest India Timeline
2023