Reasons to Invest
Third largest grocery market in the world.
Grocery and gourmet is expected to be one of the biggest D2C categories by 2027.
Online channel's shares of overall grocery retail is expected to reach a market size of ~$24 Bn, with a 53% CAGR over 2019.
How We Help Investors
Research Content Provider
Policy Advisory/Representation
Regulatory Clearance Facilitation
FDI Norms
100% FDI under the Government approval route is allowed for retail trading, including through e-commerce, in respect of food products manufactured and/or produced in India.
Growth Drivers
Government Support
National Retail Policy (Draft)
National e-Commerce Policy
Consumer Protection (E-Commerce) Rules, 2020
Allied Sectors
Food Processing and Logistics sectors are allied with Food Retail industry.
Indian food processing output is set to double from $263 bn in 2019-20 to $535 bn 2025-26, growing at a CAGR of 12.6%. The industry is evolving rapidly with emerging product categories like added dairy products, frozen meat, RTE, and snacks driving growth.
Under schemes such as Mega Food Parks and Pradhan Mantri Kisan Sampada Yojana robust & modern food processing infrastructure is being developed across the nation. Also, the recently announced INR 10,900 Crore PLI scheme for the Food Processing sector is set to indirectly benefit the food and grocery retailing sector in the longer run, ensuring a strong supply for food retail businesses in India
Gallery
Apr 13, 2023
New India's Trade Performance by Piyush Goyal, Commerce & Industry Minister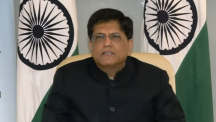 Apr 13, 2023
New India's Trade Performance by Piyush Goya…
New India's Trade Performance by Piyush Goyal, Commerce & Industry Minister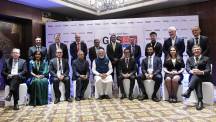 Feb 20, 2023
PM Modi at the Economic Times Global Busines…
PM Modi at the Economic Times Global Business Summit 2023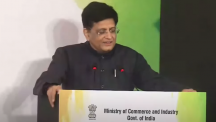 Aug 19, 2021
Hon'ble CIM Shri Piyush Goyal addressing the…
Hon'ble CIM Shri Piyush Goyal addressing the Export Promotion Councils
Team Blogs
Jun 15, 2021
On March 31, 2021, the Union Cabinet approved the …
Jul 09, 2020
The retail market in India has undergone a major…
May 05, 2020
The COVID-19 pandemic has been one of the biggest…
Invest India Timeline
2023