Snapshot
Highway to growth
India has the second largest road network in the world, spanning about 63.73 lakh kilometres, which includes national highways, state highways, district roads, and rural roads. This extensive network ensures connectivity across various regions of the country.
National Highways (NH) play a very important role in the economic and social development of the country by enabling efficient movement of freight and passengers and improving access to market. They account for 2% of the total road network and carry over 40% of total traffic. The pace of NH construction has increased consistently due to the systematic push through corridor-based National Highway development approach, from about 12 km/ day in 2014-15 to about 29 km/ day in 2021-22.
The Indian Government has been actively investing in the development of road infrastructure. Major initiatives like the Bharatmala Pariyojana aim to upgrade and expand the road network, including the construction of expressways, economic corridors, and feeder routes. The first phase of the programme will develop 34,800 km of highways, including 27 Greenfield corridors and India's largest expressway (a 1,386 km long Delhi-Mumbai Expressway). Under the Pariyojana, 60% projects have been envisaged on Hybrid Annuity Mode (HAM), 10% projects on BOT (Toll) Mode, and 30% projects on EPC mode.
The roads and highways sector has pioneered several innovative public-private partnership (PPP) models besides having a strong contractual framework compared with other sectors. These factors have led to significant investments from private players in the sector. Several incentives have also been announced by the Government to attract private sector participation and foreign direct investment, which include Government bearing the cost of project feasibility study, land for the right of way and way side amenities, shifting of utilities, environment clearances, etc.
100% FDI in roads and highways is allowed under automatic route.
For further details, please refer FDI Policy
Km/Day

Pace of NH Construction in FY 2021-22

Lakh Km

Total length of National Highways (as of Dec 2022)

USD Bn

Budget Allocation for FY 2023-24
Road transport carries ~87% of India's total passenger traffic and more than 60% of its freight.
$ 280 Bn is being spent on roads under the National Infrastructure Pipeline (NIP) – 18% of the total outlay
Highest ever construction of 37 km/day of National Highways in 2020-21.
Industry Scenario

FOREIGN INVESTMENT

INDUSTRY TRENDS

POLICIES & SCHEMES
Industry Scenario
The GoI has given a massive push to infrastructure by allocating about $1.4 Tn for infrastructure to be invested until 2025.
The market for roads and highways in India is projected to exhibit a CAGR of 36.16% during 2016-2025, on account of growing government initiatives to improve transportation infrastructure in the country.
The highways sector in India has been at the forefront of performance and innovation. The government has successfully rolled out over 60 road projects in India worth over $10 bn based on the Hybrid Annuity Model (HAM). HAM has balanced risk appropriately between private and public partners and boosted PPP activity in the sector.
Asset recycling, through the toll-operate-transfer (ToT) model has been taken up by the National Highways Authority of India (NHAI) for 100 highways. The first two bundles of 9 highways each were monetized successfully for an investment of over $2 bn.
NHAI has created Guinness World Record by constructing 75 km continuous Single Lane Bituminous Concrete Road in record time of 105 hours 33 minutes, between Amravati and Akola on NH 53 in Maharashtra.
NHAI along with Maha Metro achieved the Guinness World Record by constructing longest Double Decker Viaduct (3.14 km) with Highway Flyover & Metro Rail supported on single column in between 3 metro stations in Nagpur
As one of the biggest reforms in the road transportation industry in India, the NHAI has gone 'Fully Digital', with the launch of a unique cloud-based and Artificial Intelligence-powered Big Data Analytics platform – Data Lake and Project Management Software. The entire project management work flow of NHAI is transformed from manual to online portal based, wherein the complete project execution operations including 'workflow with time lines' and 'alert mechanism' have been configured. All project documentation, contractual decisions and approvals are now being done through portal only.
GROWTH DRIVERS
NH expansion

Length of national highways to reach 200,000 km

Growing demand

Production of all vehicle segments reached 26 mn

Policy support

Standardized process for bidding and tolling
Industrial Land Bank Portal
GIS - based map displaying available infrastructure for setting up business operations in the state.
Gallery
Apr 27, 2023
PM Modi's addresses Republic Summit 2023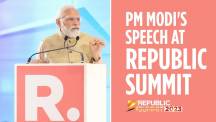 Apr 27, 2023
PM Modi's addresses Republic Summit 2023
PM Modi's addresses Republic Summit 2023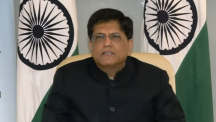 Apr 13, 2023
New India's Trade Performance by Piyush Goya…
New India's Trade Performance by Piyush Goyal, Commerce & Industry Minister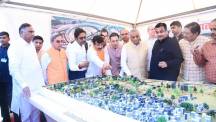 Apr 06, 2023
Sh. Nitin Gadkari interacts with media on th…
Sh. Nitin Gadkari interacts with media on the progress of Delhi-Dehradun Greenfield Expressway
Latest In Roads & Highways
Report
Multi Modal Logistics Parks (MMLPs) to be…
Report
MoU signed between NHIDCL and CSIR-SERC,…
Press release
Battery Swapping Policy to play critical…
Press release
PM Gati Shakti National Master Plan (NMP)…
Invest India closely works with
New India Timeline @2047
2023