Reasons to Invest
The India's online shopper base to be the 2nd largest globally by 2030, with nearly 500-600 Mn shoppers
Around 87% of Indian households will have an internet connection by 2025, with 21% rise in duration of internet access through mobiles as compared to 2019.
Over CY20-30, Tier 2+ cities will contribute 88% of new online shoppers and $150 Bn in cumulative incremental online retail GMV
How We Help Investors
Research Content Provider
Policy Advisory/Representation
Regulatory Clearance Facilitation
FDI Norms
100% FDI allowed under automatic route in B2B E-commerce and in marketplace model of e-commerce. 100% FDI under Government approval route for E-Commerce by Food Retail Companies, provided products retailed are manufactured and/or produced in India.
Did You Know?
Government Support
Digital Payments & Technology
One District One Product Programme
Consumer Protection (E-Commerce) Rules, 2020 (Draft)
E-Commerce Policy [Draft]
Government e Marketplace (GeM)
Open Network for Digital Commerce (ONDC)
Trade Scenario
India's digital economy is expected to surge more than fivefold to $1 Tn by 2030.
Key trends in the digital market include the rise of digital payments, the growing popularity of e-commerce, and the increasing use of data analytics and artificial intelligence in business operations.
BHIM UPI, the digital payments systems, has become a preferred payment method in India, reflecting the shift towards digital transactions. As of May 2023, BHIM UPI recorded 9+ Bn digital payment transactions amounting to ~$174 Bn.
Gallery
Apr 13, 2023
New India's Trade Performance by Piyush Goyal, Commerce & Industry Minister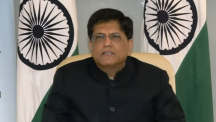 Apr 13, 2023
New India's Trade Performance by Piyush Goya…
New India's Trade Performance by Piyush Goyal, Commerce & Industry Minister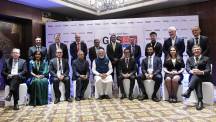 Feb 20, 2023
PM Modi at the Economic Times Global Busines…
PM Modi at the Economic Times Global Business Summit 2023
Sep 03, 2020
PM Modi's keynote address at US-India Strate…
PM Modi's keynote address at US-India Strategic Partnership Forum
Team Articles
Jul 14, 2021
For over half a century, the Association of Southeast…
Jun 24, 2021
On Monday, June 21, 2021, the Department of Consumer…
Apr 01, 2021
Over the last ten years, the retail market in India has…
Invest India Timeline
2023