Reasons to Invest
Availability of Raw Material: India is the world's 2nd largest producer of polyester and related fibers, accounting for 8% global share for plush toys; availability of plastics, paper boards, and textiles at competetive prices
Customized State Incentives: Multiple states have announced incentives for toy manufacturers subsiding nearly 30% of the cost of manufacturing.
Large Cluster Ecosystem: The Government of India has established 60+ toy clusters to encouarge domestic and global toy manufacturers to set up operations in India. 400 acre cluster set up by Aequs in Koppal, Karnataka; 100 acre facility being developed in Uttar Pradesh
How We Help Investors
Research Content Provider
Policy Advisory/Representation
Regulatory Clearance Facilitation
FDI Norms
100% FDI is allowed under the Automatic Route
Government Support
Central Government Schemes
Product Specific Industrial Cluster Development Program
Quality Control Order (QCO) on Toys
Trade Scenario
The import of toys has witnessed a l decline of 57%, dropping from $371.69 Mn in 2018-19 to $158.70 Mn in 2022-23.
India's exports of toys have surged by an impressive 60%, climbing from $203.46 Mn in 2018-19 to $325.72 Mn in the fiscal year 2022-23, according to the Ministry of State for Commerce and Industry.
India has recently concluded Free Trade Agreements with geographies such as UAE and Middle East, providing zero-duty market access opportunities for India-made toys.
Indian-made toys enjoy zero duty market access under the recently concluded India-UAE CEPA (Comprehensive Economic Partnership Agreement) and India-Australia ECTA (Economic Cooperation and Trade Agreement
Product Profile
Outdoor and Sports Toys: Largest toy category, comprising 25-30% of the market.
Infact & Pre-School Toys: Comprise 15-20% of the market.
Dolls comprise 10-15% of the market.
Games & Puzzles: Comprise 10-15% of the market
Construction Toys: Comprise 5-10% of the market
Other categories comprise 15-20% of the remaining market.
Gallery
Apr 13, 2023
New India's Trade Performance by Piyush Goyal, Commerce & Industry Minister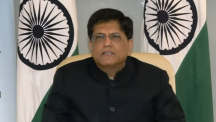 Apr 13, 2023
New India's Trade Performance by Piyush Goya…
New India's Trade Performance by Piyush Goyal, Commerce & Industry Minister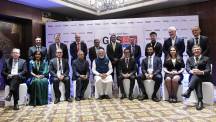 Feb 20, 2023
PM Modi at the Economic Times Global Busines…
PM Modi at the Economic Times Global Business Summit 2023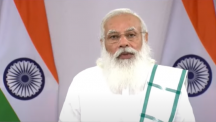 Jun 24, 2021
PM Modi interacts with participants of Toyca…
PM Modi interacts with participants of Toycathon-2021
Invest India closely works with
Team Articles
Aug 28, 2023
Toy Industry Roundtable Interaction  The Department for…
May 08, 2023
Toys have been an integral part of childhood, and in…
Oct 18, 2021
The history of the Indian toy industry stretches back to…
Invest India Timeline
2023