Reasons to Invest
World's second largest producer of polyester and related fibers with 8% global share for plush toys.
Domestic toy demand forecasted to grow at 10-15% against global average of 5%
The toys industry in India has the potential to grow to $2-3 bn by 2024.
How We Help Investors
Research Content Provider
Policy Advisory/Representation
Regulatory Clearance Facilitation
FDI Norms
100% FDI is allowed under the Automatic Route
Government Support
Central Government Schemes
Product Specific Industrial Cluster Development Program
Quality Control Order (QCO) on Toys
Trade Scenario
All toy products under category HS Code 9503 benefit from a preferential tariff structure under APTA (Asia Pacific Trade Agreement) and AIFTA (ASEAN India Free Trade Area). As such, the imposed duties on toy imports of 60% are effectively reduced to up to 34.2% under APTA and 0% under AIFTA subject to FTA conditions.
India has been importing toys of an average value of $285 mn for the last 3 years under the Chapter 9503.
Export of toys increases from $96.17 mn in 2014-15 to 326.63 million in the 2021-2022 with USA and UK being the lead export destinations
Gallery
Sep 24, 2021
Prime Minister Narendra Modi meets Vice President Harris on 3-day visit to US
Sep 24, 2021
Prime Minister Narendra Modi meets Vice Pres…
Prime Minister Narendra Modi meets Vice President Harris on 3-day visit to US
Sep 23, 2021
Launch of the National Single Window System
Launch of the National Single Window System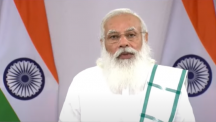 Jun 24, 2021
PM Modi interacts with participants of Toyca…
PM Modi interacts with participants of Toycathon-2021
Invest India closely works with
Team Articles
Oct 18, 2021
The history of the Indian toy industry stretches back to…
Mar 04, 2021
The Hon'ble Prime Minister of India, Shri Narendra Modi…
Feb 03, 2021
As India revives from the shackles of Covid-19 pandemic and…
Invest India Timeline
2023