Snapshot
India is the 2nd largest producer and consumer of footwear in the world
World's Tannery
The Leather industry in India accounts for around 13% of the world's leather production of hides/skins and handles a robust annual production of about 3 bn sq. ft. of leather.
The industry is known for its consistency in high export earnings and it is among the top ten foreign exchange earners for the country.
India has an abundance of raw materials with access to 21% of world's cattle and buffalo and 11% of the world's goat and sheep population.
The Leather industry is an employment intensive industry providing job to more than 4 million people, mostly from the weaker sections of the society. Women employment is predominant in Leather products industry with about 40% share.
The major markets for Indian Leather & Footwear Products are USA, Germany, U.K, Italy, France, Spain, Netherlands, U.A.E, China, Hong Kong, Belgium, and Poland.
India as Footwear hub
The country accounts for 9% of the world's footwear production and is the second largest footwear producer and consumer in the world.
For every 1,000 pairs produced and sold in India per day, the sector has the potential to create 425 jobs spanning manufacturing, allied industries, and retail. 
In terms of volume, India is expected to product almost 3 bn units by 2024 and is expected to grow at 8% CAGR. The per capita footwear consumption in India is estimated to have grown from 1.7 pairs in 2016 to 2.3 pairs in 2021.
The Non-leather footwear market is an upcoming segment in India and has contributed approximately 90% of the total footwear market in 2021 with a market size of $ 4.3 bn which is expected to increase to $ 6 Bn in 2024.

%

Export Share of Finished Leather (2022-23)

%

Export share of Leather Footwear (2022-23)

%

Export share of Non-Leather Footwear (2022-23)
Second largest exporter of leather garments
Third largest exporter of saddlery & harness
Fourth largest exporter of leather goods in the world
Industry Scenario

FOREIGN INVESTMENT

INDUSTRY TRENDS

POLICIES & SCHEMES
Industry Scenario
More than 95% of the production units in the sector are Micro, Small & Medium Enterprises (MSME) units. 
The major production centres of leather and footwear products in India are located in the States of Tamil Nadu, Andhra Pradesh, West Bengal, Uttar Pradesh, Maharashtra, Punjab, Haryana and Delhi.
India is the 4th largest exporter of leather goods in the world. India's exports of leather, footwear and leather products touched $5.26 Bn during 2022-23. Footwear (leather and non-leather) export accounts for about 51% share in Indian leather and footwear industry's export (2022-23).

GROWTH DRIVERS
Aspirational large millennial population

Around 66% of total population is below the age of 35 years with higher focus on branded consumption driving the consumption of premium footwear.

Retail Market in India

The overall retail market, that grew to $0.7 Tn in 2021, is expected to touch $2 Tn mark by 2032 facilitating 25% CAGR of organised retail sector.

Availability of manpower

68% of the population constituted by people in the age group 15-64 years, i.e., workforce potential
Industrial Land Bank Portal
GIS - based map displaying available infrastructure for setting up business operations in the state.
Gallery
Jul 31, 2023
India International Footwear Fair 2023
Jul 31, 2023
India International Footwear Fair 2023
India International Footwear Fair 2023
Jun 15, 2023
Interaction with the representatives from th…
Interaction with the representatives from the Indian Footwear Industry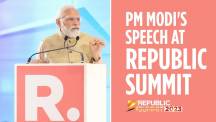 Apr 27, 2023
PM Modi's addresses Republic Summit 2023
PM Modi's addresses Republic Summit 2023
Latest In Leather
Press release
Jan 04, 2023
India has the potential to become a world leader in Footwear and leather
Read Now
Press release
India has the potential to become a world…
Report
Investment Promotion Reforms in India
Guidelines
Revised export norms for finished leather