Reasons to Invest
Upgrading Production Ecosystem: Manufactering push provided through schemes such as PLI Scheme in White Goods, SPECS (Scheme for Promotion of Manufactering of Electronics Components and Semiconductors), EMC 2.0 (Electronic Manufactering Cluster Scheme 2.0), etc.
Surging Demand: White Goods and Consumer Electornics market is expected to exhibit a strong growth of between 10-15% CAGR over the next 5 years
Attractive State Incentives: Multiple states have announced special incentives for consumer durable manufacterers, with incentives offered on capital expenditure, interest payments, land purchase etc. Special customized incentives also available for large and mega-investors across different states.
How We Help Investors
Research Content Provider
Policy Advisory/Representation
Regulatory Clearance Facilitation
FDI Norms
100% FDI is allowed under the Automatic Route for manufacturing
Budget 2021-2022 Announcements
Government Support
Central Government Schemes
Empowered Group of Secretaries (EGos) and Project Development Cells (PDCs)
Productive Linked Incentive Scheme for White Goods
Trade Scenario
India's Consumer Durables Imports (HS codes 8415,8418,8422,8450,8516,8539) decreased by 1% CAGR from $ 3.1 Bn to $ 2.9 Bn from in FY 2018 to 2022.
India's Consumer Durables Exports increased by 5% CAGR from $ 760 Mn to $ 915 Mn from FY 2018 to FY2022.
AC imports (HS code 8415) declined by about 10% CAGR from $ 1.2 Bn to $ 792 Mn in period 2018 to 2022. AC Exports increased from $ 165 Mn to $ 233 Mn, rising by 9% CAGR in the same period.
Major markets for import include China, Thailand, Singapore Vietnam, Turkey, amongst others. Major export markets include UAE, Bangladesh, Nepal, Nigeria etc.
Indian exports are expected to rise further, as local manufactering ramps up and the Production-linked Incentive Scheme incentivises production of key components domestically for ACs and LEDs
Product Profiles
Air Conditioners

Refrigerators

Washing machines and dryers

LED Lights
Indian residential AC market is estimated to be around 7 to 7.5 mn units per annum by volume. The organized sector dominates the industry in terms of sales value and volume, employment generation and investments.
In 2020, urban households constituted 70% share of the demand for ACs from the residential sector. Adoption of latest technologies has led to the introduction of new innovative models in the market such as ACs fitted with copper condenser and blue fin, ubiquitous sensor and Wi-Fi enabled smart features.
Constantly rising temperatures in northern regions of India has made Air Conditioners an increasingly important fixture in homes boosting their sales. Currently, ACs have a penetration of just 4% compared to global average of 30% signifying the huge potential for growth
Gallery
Jul 07, 2023
Workshop on Production Linked Incentive (PLI) Schemes
Jul 07, 2023
Workshop on Production Linked Incentive (PLI…
Workshop on Production Linked Incentive (PLI) Schemes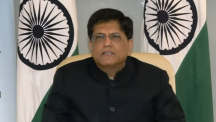 Apr 13, 2023
New India's Trade Performance by Piyush Goya…
New India's Trade Performance by Piyush Goyal, Commerce & Industry Minister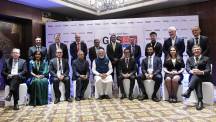 Feb 20, 2023
PM Modi at the Economic Times Global Busines…
PM Modi at the Economic Times Global Business Summit 2023
Team Articles
Aug 10, 2021
Since its launch last year, the 'AatmaNirbhar Bharat'…
Jul 01, 2021
India is gearing up for a $ 400 Bn electronics market by…
Jun 21, 2021
Light bulbs are one of the most ubiquitous electric…
Invest India Timeline
2023