Ministry of Home Affairs releases list of exempted activities during lockdown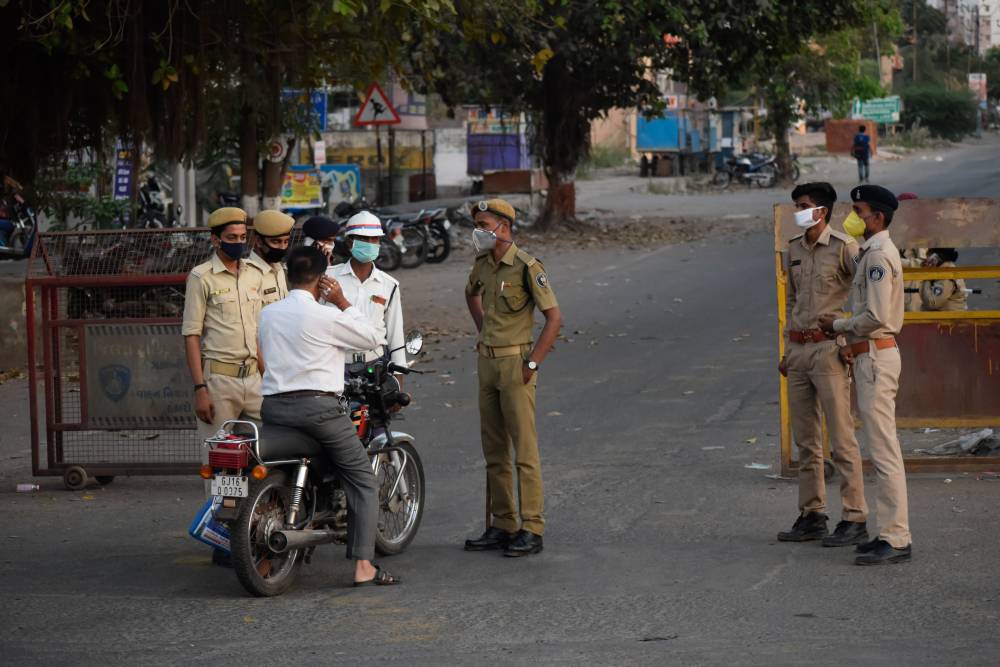 India is currently undergoing a nation-wide lockdown in order to stop the spread of COVID-19. The lockdown which was supposed to end on 15 April 2020, has been extended till 3 May 2020. 
However, in order to mitigate the hardships to the public, the Ministry of Home Affairs has released a list of select activities that shall be exempted from the lockdown from 20 April 2020. However, the exemptions will be operationalized based on a strict compliance to the existing lockdown guidelines. There workplace shall be prepared before operationalising and containment zones shall not be allowed such exemptions till the time it remains in that category.
Following are the services that maybe exempted from the lockdown post 20 April 2020:
All health services (including AYUSH)

Hospitals, nursing homes, clinics, telemedicine facilities
All kinds of medical shops including Jan Aushadhi Kendras and medical equipment shops
Medicals laboratories and collection centers
Pharmaceutical and medical research labs, institutions carrying out COVID-19 related research
Veterinary hospitals, dispensaries, clinics, pathology labs, sale and supply of vaccine and medicine
Authorized private establishments supporting the provision of essential services or efforts for containment of COVID-19 (including home care providers, diagnostics, supply chain firms serving hospitals)
Manufacturing units of drugs, pharmaceuticals, medical devices, medical oxygen, their packaging, raw materials and intermediaries
Construction of health infrastructure
Movement of all medical and veterinary equipment and personnel

Agriculture and related activities

 A. Agricultural and horticultural activities

Farming operations
Agencies engaged in procurement of agro products
Mandis
Shops of agriculture machinery
Related 'Custom Hiring Centers (CHC)'
Manufacturing, distribution and retail of fertilizers, pesticides and seeds
Movement of harvesting and sowing related machinery

B. Fisheries

All operations of the fishing/aquaculture industry
Hatcheries, feed plants, commercial aquaria
Movements of fish/shrimp, its products and related workers

C. Plantations

Operations of tea, coffee and rubber plantations (max 50% workers)
Processing, packaging, sale and marketing of tea, coffee, rubber and cashew (max 50% workers)
Animal husbandry 
Collection, processing, distribution and sale of milk and milk products
Operation of animal husbandry farms
Manufacturing of animal feed and feed plants
Operation of animal shelter homes

Financial Sector

Reserve Bank of India (RBI) and regulated financial markets and entities
Bank branches and ATMs, IT vendors for banking operators, Banking Correspondents (BCs), ATM operation and cash management agencies
Securities and Exchange Board (SEBI) and notified capital and debt market services
IRDAI and insurance companies

Social sector

Operation of homes for children/disabled/mentally challenged/senior citizens/destitute/women/widows
Observations homes, after care homes and places of safety for juveniles
Disbursement of social security pensions
Operation of Anganwadis. Beneficiaries to not attend.

Education

All educational, training, coaching institutions must operate online whilst maintaining academic schedule.

MNREGA works- priority to be given to irrigation and water conservation works.
Public utilities

Operations of oil and gas sector
Generation, transmission and distribution of power
Postal services
Operation of utilities in water, sanitation and waste management
Operations of utilities providing telecommunications and internet services

Movement, loading/unloading of goods/cargo (inter and intra state)

Goods traffic, railways, airports, seaports and inland container depots, Land ports, goods vehicles (only with two people)
Shops for truck repairs and dhabas on highways
Movement of required staff and contractual labor

Supply of essential goods

All facilities in the supply chain of essential goods
Shops dealing with food and groceries

Commercial and private establishments

Print and electronic media
IT & IT enabled services (up to 50% strength)
Data and call centers for government purposes only
Approved Common Service Centers (SCS) at Gram Panchayat level
E-commerce companies
Courier services
Cold storage and warehousing services
Private security services and facilities management services
Hostels, homestays, lodges and motels accommodating tourists, stranded people, medical and emergency staff, air and sea crew
Quarantine facilities
Services provided by self-employed persons

Industries/Industrial establishments

Industries operating in rural areas 
Manufacturing and other industrial establishments with access control in Special Economic Zones (SEZs) and Export Oriented Units (EoUs), industrial estates and industrial townships
Manufacturing units of essential goods
Food processing industries in rural areas
Production units and its supply chain requiring continuous processes
Manufacturing of IT hardware
Coal production, mines and mineral production, its transportation, supply of explosives and activities incidental to mining operations
Manufacturing units of packaging material
Jute industries (staggered shifts and social distancing)
Oil and gas exploration/refinery
Brick kilns in rural areas

Construction activities
Movement of persons

Private vehicles for emergency services and for procuring essential commodities
All personnel travelling to place of work and back in the exempted categories

Offices of the Government of India

Defence, Central Armed Police Forces, Health and Family Welfare, Disaster management and Early Warning Agencies, National Informatics Centers (NIC), Food Corporation of India (FCI), NCC, Nehru Yuva Kendras (NYKs) and customs
Other ministries and departments and offices under their control (100% attendance of Deputy Secretary and levels above; 33% attendance for remaining staff)

Offices of the State/Union Territory (UT) Governments, their autonomous bodies and local governments

Police, home guards, civil defence, fire and emergency services, disaster management, prisons and municipal services
All other departments of state/UT governments (with restricted staff)
District administration and treasury
Resident commissioner of states/UTs, in New Delhi (only to extent of coordinating COVID-19 related activities and internal kitchen operations)
Forest officers: staff workers required to operate and maintain zoo, nurseries and wildlife