Five Facts about India-China Trade and Investment Relations — An Indian Perspective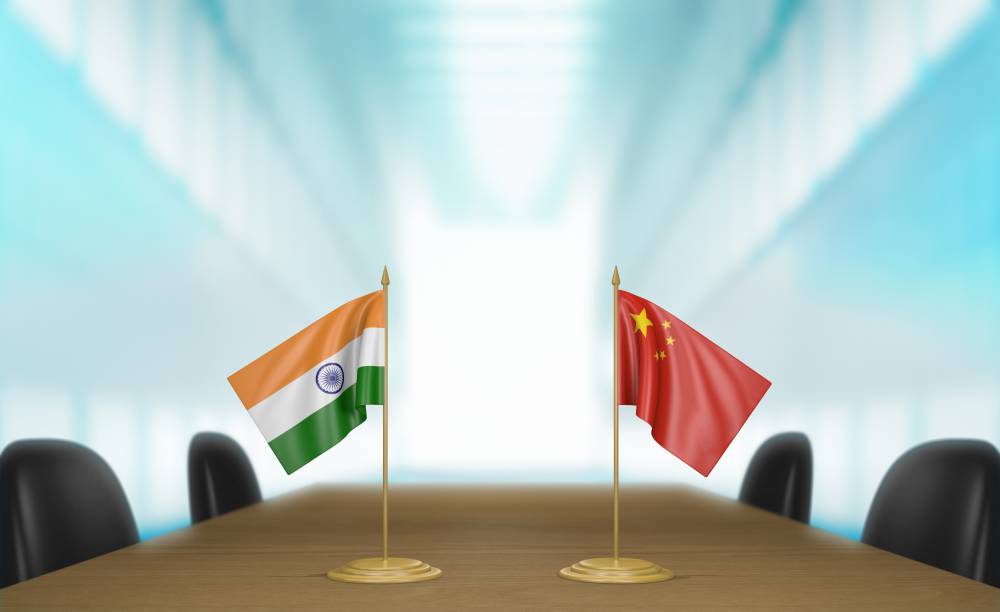 As President Xi and Prime Minister Modi are gearing up for their second informal meeting in the historic city of Mahabalipuram in Tamil Nadu, we present you five interesting facts about India-China economic ties:
Knowledge Sharing for Governance: India and China account for over 1/3rd (or 2.8 billion people) of the world's population and ~20% (of the global GDP). Many challenges pertaining to governance, allocation of resources and developing human capital are common to both neighbours. As of now, China's economy is ~4.7x of Indian economy. China also fairs better than India on most human development indices. India has a lot to learn from the development trajectory and planning process of China, especially in areas like strengthening manufacturing sector, infrastructure development and rapid urbanization.
Trade Diversification Potential for Chinese Capacity: China-India bilateral trade touched $87.1 bn in FY19, accounting for a trade deficit of $53.6 bn for India. The trade has grown to 37x in the last 20 years. Bilateral trade is likely to easily achieve $100 bn target set by the two countries. Another interesting fact is that India is the 7th largest export destination for Chinese products and is likely to be amongst the fastest growing destination. A looming trade deficit for India (swelling from $9.2 bn in FY07 to $53.6 bn in FY19) is the point of contention for over a decade in every China-India dialogue. Experts argue that for FY19, the rare trade deficit of $5 bn with Hong Kong should also be added to China's tally. China should seriously consider allowing greater market access for Indian specialities like pharmaceuticals, agri-commodities and movies. Today, India holds a critical and alternative market opportunity for Chinese companies, severely affected by levy of heft duties on US export consignments.
Attractive Manufacturing Destination: India has emerged as one of the most attractive destination for global FDI, consistently winning the title of "Best Global Location for Greenfield FDI." China is a relatively late entrant — compared with its Asian neighbours like Japan and South Korea — in India as far as foreign direct investments in manufacturing and services sector are concerned. However, the momentum has built since 2014 which has accelerated post Modi-Xi Informal Summit in Wuhan in 2018. There are roughly 800 Chinese companies in India, with roughly 75 with manufacturing facilities across sectors such as smartphone manufacturing, consumer appliances, construction equipment, power equipment, automobiles, optical fibres, chemicals, etc. As per China MOFCOM data, Chinese FDI in India is ~$8 bn, whereas DPIIT reports official FDI figures at $2.26 bn. India is a unique proposition as it has a large and fast-growing domestic market, and it is striving to improve its competitiveness to emerge as a major export hub. Read more about Manufacturing in India
Indian Start-up Ecosystem — Leveraging Chinese Capital and Ideas: Chinese capital that has received cold shoulder elsewhere is welcomed with open arms by Indian Start-up ecosystem. As per data from Traxcn, China's VC investments in India grew 5x to $5.6 bn in 2018 compared to $3 bn in 2017 and $668 mn in 2016. India has emerged as the Start-up Capital of the world — with 1000+ funded companies, 100+ Active VCs (including 21 Chinese VCs) and 18 unicorns ($71 bn in valuations). Majority of these unicorns and several fast-growing start-ups in segments — such as B2B and B2C E-commerce, payments, mobility, education, food delivery, logistics, fintech — have investments from Chinese investors such as Alibaba, Tencent, Meituan, Didi, Shunwei Capital, Xiaomi, Hill House Capital, Fosun RZ, NGP Capital, etc. Unlike traditional Indian businesses where CXOs have preferred cooperation with the West, Indian Start-ups are favouring China for faster closer of funding rounds and learn latest in the consumer Internet tech. China's consumption market resonates with the situations in India, and hence China offers a much better growth template for Indian Start-ups than its Western counterparts. Read more about Indian Startup ecosystem
India is the Valuation Driver for Chinese Internet firms: "China is good at Hardware and India is good at Software," (hence, India-China cooperation a marriage made in heaven) is a familiar statement at discussion tables set in government offices. On the contrary, Chinese companies have also gained significant competitive advantage in software space, especially in the Consumer Internet segment. Peking and Tsinghua University have been churning some of the best software development brains in the world. Offerings of Chinese Consumer Internet companies are not unknown for India's recently enrolled Internet Users (total users 450 Mn). Content sharing platform Shareit has 200 Mn Monthly Active Users (MAUs) in India, and nearly 400 Mn installed users. Tik Tok app (from Bytedance) is the new favourite with 120 million MAUs in less than 3 years of its Indian operations. Chinese Apps like NewsDog, Live.me, Musicly.ly are banking on growth in regional content to tap new content consumers in Tier II and Tier III cities in India, rather than focusing on the English-speaking populace in Metros. India is a hot favourite market for Chinese Internet companies due to faster customer acquisitions, which in turn helps in commanding better valuations during fund raising rounds. Read more about India - China relationship