Indo Canadian Economic Cooperation: Poised for growth
The India Canada CEO dialogue, which was held on 23 February 2018 in New Delhi, coinciding with Prime Minister Trudeau's first visit to India, served as a platform for the business communities of the two countries to come together to share their vision for enhanced cooperation in the future. Organised by the Department of Industrial Policy Promotion, Ministry of Commerce & Industry of India, and Confederation of Indian Industries (CII), the roundtable discussion saw top industry leaders bring forth their ideas on how to overcome challenges where they exist, and to explore opportunities to strengthen the economic relationship between the two nations. Invest India, as the national investment promotion and facilitation agency of India, participated in the event to draw meaningful insights from the discussions on investment related issues of mutual concern.
Bilateral trade and investment overview
Bilateral trade between India and Canada has seen an increase of 27% over the last five years, amounting to $ 6.1 bn in 2016-2017. For the same period, India accounted for 1.95% of Canada's global trade, and Canada accounted for 0.7% and 1.07% of India's exports and imports respectively. The two countries are in the process of negotiating a trade agreement, the Comprehensive Economic Partnership Agreement (CEPA), which held its 10th round of talks in August 2017.
Canadian investments into India have primarily come into the services sector which accounts for 36% of the total inwards FDI from Canada between April 2000 and Dec 2017, while investment in the construction (infrastructure) sector has been 12%. Indian companies on the other hand have invested especially in the IT, software, steel and natural resources sectors of Canada. Negotiations are also underway for establishing a bilateral Foreign Investment Protection and Promotion Agreement (FIPPA), which will further strengthen investment ties between the two countries for deeper economic cooperation.
On the side lines of the CEO dialogue, Invest India spoke to Mr Chris Birdsong, CEO for Asia Pacific and India for SNC-Lavalin's Atkins business, to get a better understanding of the strategic importance of India as an investment destination for SNC-Lavalin. As one of the world's most dynamic design, engineering and project management consultancies, serving infrastructure, transportation and energy sectors, the U.K. based company Atkins was acquired by Canadian giant SNC-Lavalin for £ 2.1Bn in July 2017.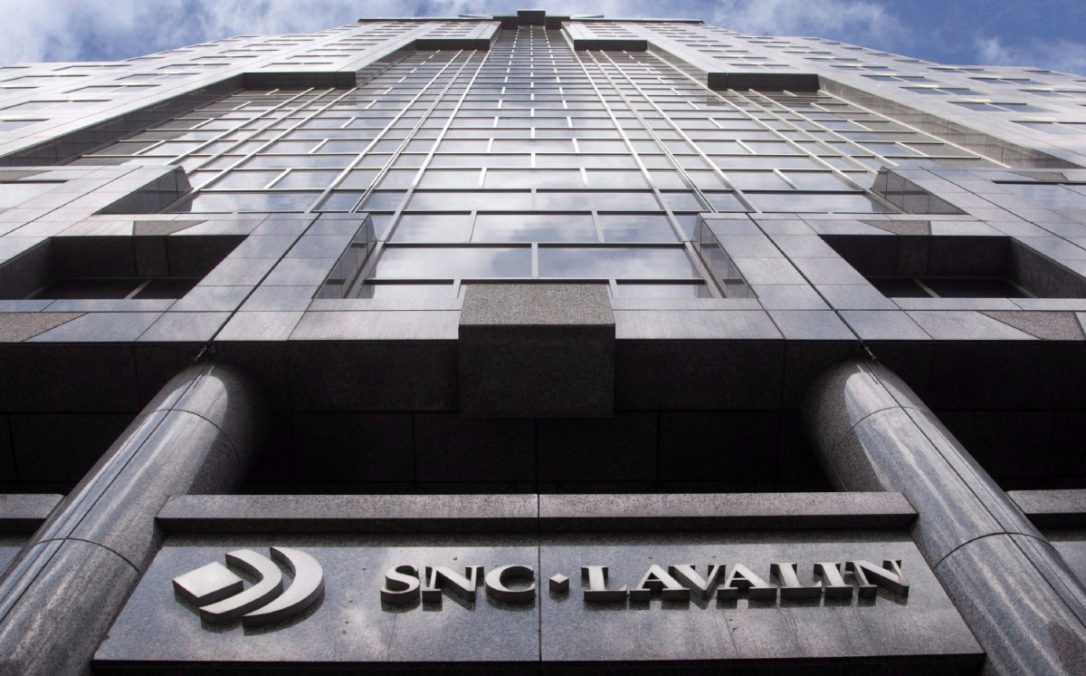 The India advantage in engineering & construction 

SNC-Lavalin came into the Indian markets in 1968 and today employs over 2500 employees in its three locations at Bangalore, Mumbai and Delhi, where it has set up Global Design Centres (GDCs) which support major projects in the infrastructure, energy, and transportation sectors. These GDCs are critical to their global operations, as these Centres of Excellence for digital design, engineering and delivery help the company in capturing the know-how, the innovation and best practices in one specialised location. India does a large portion of their design work for locations across Europe, Middle East and Asia, and is also the hub for developing their digital initiatives and innovations in the work delivered. New ideas are advanced and tested by the fail-fast concept which allows the company to assess relatively quickly what works and what doesn't, and detect failures early on to contain their impact on projects. The availability of a highly skilled pool of engineers, coupled with the innovative spirit that India provides, allows the company the ideal space to learn how best to reduce the cost and improve the quality of their design processes and products.
Partners in continuous digitization
When it comes to digitization and innovation in the engineering and construction sector, there exists an immense scope for allowing Canada's thriving ecosystem of disruptive technologies to interact more closely with India, a rapidly growing hub for big data and analytics. McKinsey & Co. has found that leading players in the sector, such as Bechtel and JCE, are establishing firm wide processes for testing new technologies and integrating new solutions into work flows. In this context, relatively smaller companies like SNC-Lavalin, through their Centres of Excellence, are also striving to create a real- life test bed to see how the digital world continues to impact their products and processes. The 3D modelling and data cleansing capacity that the SNC-Lavalin's GDCs have developed as part of their Building Information Modelling (BIM) has helped them to build and analyse the virtual construction process, which aims to maximize construction efficiency and enhance project documentation & delivery.
Exploring opportunities for sustainable growth
Rapid urbanization is projected to result in about 590 mn people residing in cities by 2030. India is expected to emerge as the world's 3rd largest construction market by 2020, by adding 11.5 mn homes every year. To tackle this increasing demand for infrastructure and real estate, and in its efforts to improve the ease of living, the Indian Government is looking to inclusively expand housing opportunities for all. Approximately $ 17 bn has been set aside by the Government for the Smart Cities Mission which requires investment into sustainable, 'smart' solutions such as energy efficient buildings and development of integrated multi modal transport systems. This provides a huge opportunity for Canadian companies to bring their expertise in using renewable energy sources, green construction practices and big data analytics to help shape a replicable model which would act like a light house to other aspiring Indian cities. Combining the potential of international best practices and local know-how through investing in the right partnerships will further the business needs of Canadian companies, while helping address the developmental needs of India. SNC-Lavalin recognises the countless opportunities in the path to realising these developmental targets, and is enthusiastic about working with innovations in transport, assisting the airports modernization process and improving energy generation and distribution while delivering value to India. The time is right for more companies to benefit from the conducive environment for foreign investments and be part of the New India story as it traverses the path of a higher growth trajectory.