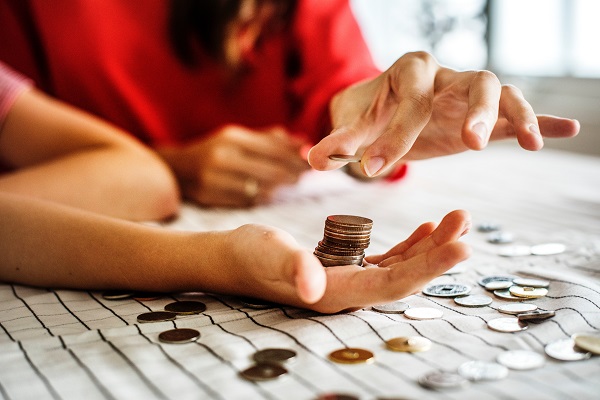 India is a special country. Guided by unwavering democratic credentials and a strong government leadership, she is an emerging power with a vibrant economic climate. Under Prime Minister Narendra Modi, India's growth rate in the last quarter has been pegged at 7.7%, and with an ever-expanding middle-class base and youth demographic, the opportunity for business has never been better. Indeed, this is the time for foreign companies to invest and do business, and be a part of the new India Story.
The advantages of foreign investments in India are many: Firstly, the additional money expands the existing resource pool required to provide jobs and skills to the youth and welfare support to the poor. Secondly, it helps expand the contours of the latest available technologies and skills. Thirdly, it helps build strong development partnerships and people-to-people ties that fuels progress.
Perhaps this is why, investors from across the world have entered Indian markets, evident in the new foreign investments brought in by Invest India between 2014 and 2017—worth nearly $ 7.2 bn as per an estimate. Undeniably, this has a direct bearing on India's 1.2 bn strong population and socio-economic development of the nation.
However, in the shadows, the real change emanating from strategic business operations by foreign investors is beginning to gain traction at the grassroots. India's economically disadvantaged segments, the poorest of the poor, or those at the "bottom of the pyramid", are reaping rich dividends in the form of increasing development avenues and prospects of a better future. With strategic investments in people rather than locations, a quest to use technology to solve pressing development challenges, the push towards affordable innovations and the drive to build sustainable and profitable social enterprises, foreign companies in India are increasingly capitalising on the needs of the poor and aligning their business objectives with the goals of sustainable development for the poor.
And they are doing so in myriad ways, such as by sharing good practices and technologies for development projects. An example of such stellar initiatives is the one spearheaded by Israel's Netafim, which has provided technical expertise and financial support to what is Asia's largest drip irrigation project in the Indian state of Karnataka. Similarly, the Government of Japan and other leading companies are investing in four projects to improve sanitation and the quality of water in India. These include two projects in the water sector in Kerala and Agra and two others in the sewerage sector in Punjab and Odisha. In addition, among the various pro-poor rural development projects that are envisaged by Japan include the Andhra Pradesh Irrigation and Livelihood Improvement Project, the Tripura Forest Environmental Improvement and Poverty Alleviation Project and the Gujarat Forestry Development Project Phase 2. The Government of Japan also supports the efforts of Indian self-help groups and NGOs dealing with environment and energy conservation issues through technical and financial assistance.
Several foreign investors are also reaching out to India's disadvantaged sections through the route of "Corporate Social Responsibility" mandates. Take for example the Pepsico Foundation: the company is expanding its water access initiatives, with the aim of positively impacting over two lakh people in communities around its plants and affiliates in Andhra Pradesh, Haryana, Punjab, Uttar Pradesh, among others. Nestle is another major player impacting lives through CSR in India. By engaging in partnerships with local groups, NGOs and communities, Nestle is improving the nutrition habits, health and wellness of infants by promoting awareness on the early initiation of breastfeeding for infants among marginalised communities in slum areas of Maharashtra, Madhya Pradesh and Punjab. The company is also undertaking waste separation and waste management programs to help unprivileged youth develop skills and gain employment in some of India's most economically backward areas while promoting awareness on clean environment. The other thematic areas being supported by several foreign investors—including philanthropists and impact investment groups—are sanitation, gender-based violence, access to clean water and energy and skills, thereby helping the poorest of the poor improve their lives.
Another approach being adopted at present by foreign investors is by capitalising on their business model itself. These are initiatives aimed at promoting self-sustaining development strategies for resource-deficient communities, and creating what is known as sustainable social enterprises. How this works is evident in Panasonic's '100,000 solar lantern project' currently being implemented in India, which provides solar lanterns to households in villages, while helping unskilled or semi-skilled youth set up local solar recharging units. Similarly, E-commerce giant Amazon has tied up with the Government of India to expand the market for tribal handicrafts sourced from the impoverished tribal communities, via the online retail space.
Foreign investment companies, with their sheer presence and expanding operations, also provide much-needed jobs, skills and livelihoods to unskilled and semi-skilled workers from financially weak backgrounds, and a sense of social respect and acceptance. Many companies also provide training to the lowest rung of their workers, to equip them with skill sets and knowledge to help them realise their aspirations.
In his now famous radio address, "The Forgotten Man", delivered in the aftermath of the Great Depression of 1929, U.S. president Franklin D. Roosevelt laid down his vision of rebuilding the economy centred on the needs of the most vulnerable and economically disadvantaged citizens. "These unhappy times call for the building of plans that rest upon the forgotten, the unorganized but the indispensable units of economic power—that build from the bottom up and not from the top down, that put their faith once more in the forgotten man at the bottom of the economic pyramid" Roosevelt stated.
Nearly eight decades later, these words still ring true for most countries across the world, including India--and by building stronger partnerships with the Government of India and fostering closer relations with people and the communities, foreign investors in India are embarking on new avenues to create meaningful and sustainable change in the development landscape of the country.