Expert Speaks Series: Mr Jimmy Mistry, Founder, and Chairman - Della Group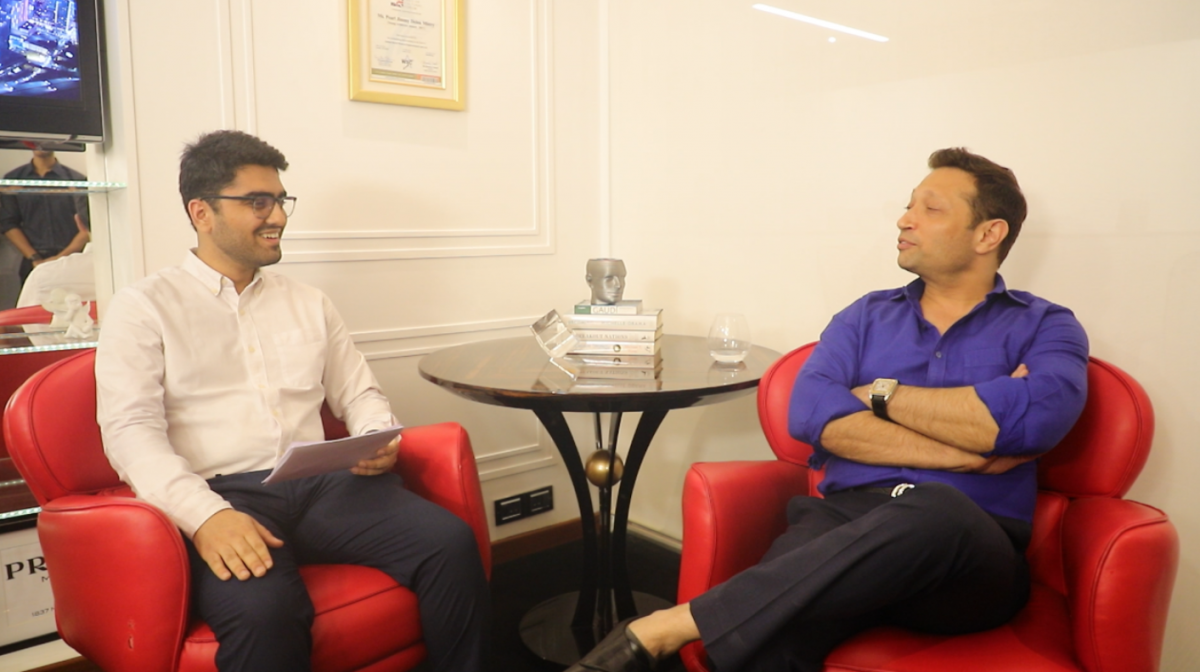 How Did Della as a group work its way around the nationwide lockdown?
COVID-19 struck like lightning, everyone has been shocked and surprised including the Della Group. We have gathered our energies together and tried to see what we could make out of the situation. A positive mind always looks for an opportunity in a calamity, and it has always been true for us. We've tried to innovate to the best of our ability during the nationwide lockdown. So, this has been a period of ample amount of learning. However, the hospitality industry has gone through its darkest phase, and now it's about surfacing back and trying to come out of it. It has bounced back very well; they are still struggling in some places, but I think the hospitality industry's darkest days are over. With the vaccination program being executed so very well, I'm sure there is a positive ray of hope at the end of the tunnel.
How do you see the significant trends you witnessed during Covid-19 in your sector pan out in 2021?
Many changes are going to take place, some temporary while some being permanent. Many of the hospitality chains have cut down on their human resources. However, for luxury brands, not much will change. The same number of employees will return because luxury hospitality is all about people and their experiences.
What potential do you see in the sector for job creation in the coming period?
I think overall recruiting has declined. Apart from recruiting, employment levels have also fallen in the industry. Every brand has downscaled in terms of the number of employees, and tighter operations have evolved. Most of the hospitality industry is still gaining consciousness from the onslaught of COVID-19. New brands are being launched, and investments are back in the hospitality industry. With a more significant number of room nights opening up, employability will be in the upswing.
India being the world's third-largest Start-up hub, how do you see the start-up space in your sector for the coming period?
Quite a few disruptions have happened in the hospitality segment. Let's take the example of home deliveries. It has disrupted many hotels and their business models. Home service is the order of the day. People realize that they don't need large customer-facing restaurants. They can downscale and run kitchens very optimally and yet to the same turnovers and increased turnovers. Many fast-food chains have made some impressive numbers in the last quarter, purely because of home deliveries. Disruption always happens in People, Processes, or Products. And in this case, where disturbance has occurred so heavily, it has happened in all three.
Do you think India's sector space could be lucrative for foreign investors worldwide, given the global scenario?
It is lucrative for foreign investors because this is where the volumes are. The middle class will be the upper-middle class, and India's growth story is shining worldwide. While the ray of hope is going to be in India, hospitality will be the choice. This whole segment is growing. Of course, there's going to be disruption. Something is going to shrink; something is going to grow. Sheer numbers are in India's favour as disposable income, and the stock exchange is doing well. All in all, it's a healthy growth story for FII to invest in India.
This interview was covered by Mr Naitik Udeshi.