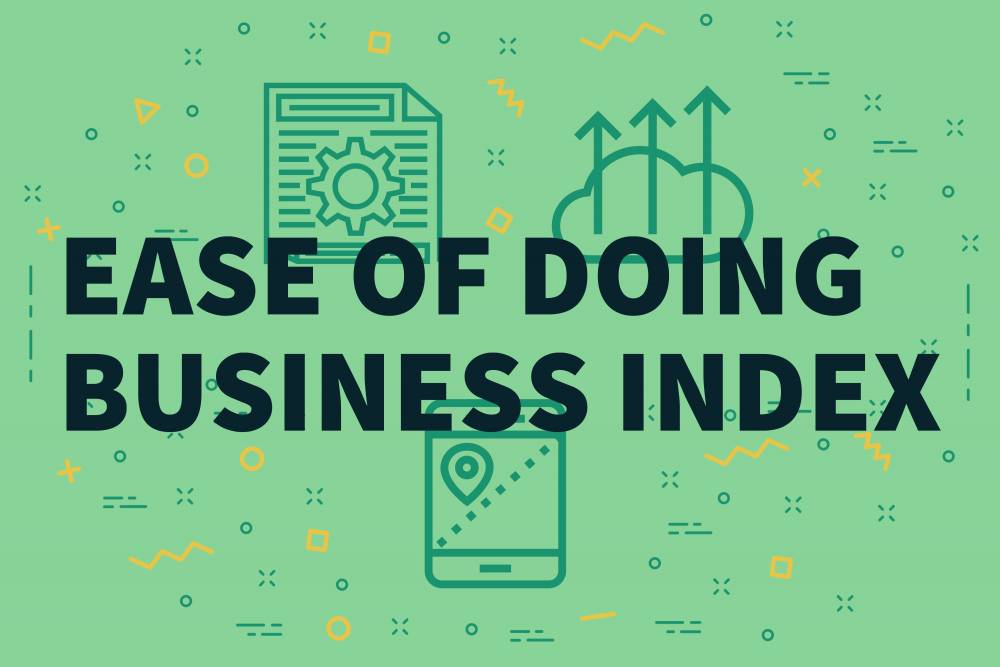 India jumped 14 positions to secure 63rd rank in the World Bank's Ease of Doing Business Ranking released today. This is a substantial improvement from its 142nd rank out of 189 nations in 2014.
It is also worthwhile to note that India completes a hat-trick by being one of the top 10 improvers across 190 countries.
In the last five years, India has taken unprecedented steps to improve environment for doing business. Department for Promotion of Industry and Internal Trade (DPIIT) under Ministry of Commerce & Industry has been spearheading the reform implementation process by sensitizing and encouraging various stakeholders to achieve well-defined targets.

India recorded maximum improvements in Dealing with Construction Permits (+157 rank improvement in 5 years), Getting Electricity connections for enterprises (+ 115 rank improvement in 5 years) and Resolving Insolvency (+85 rank) through Insolvency and Bankruptcy Code 2016.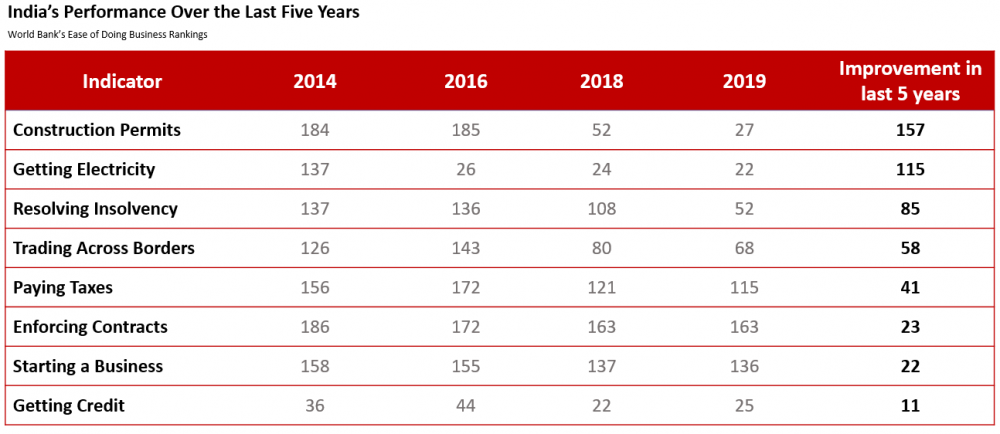 In the last 5 year, India implemented over 27 reforms across, of which 4 reforms were acknowledged in this year's rankings across following categories — Starting a Business, Dealing with Construction Permits, Trading across Borders, and Resolving Insolvency.
Besides India, several other Asian economies such as MITI-V (Malaysia, Indonesia, Thailand and Vietnam) have also registered improvements in Ease of Doing Business ranking. India along with its South Asian neighbors and ASEAN bids to attract global FDI. As per the UNCTAD World Investment Report 2018, developing countries in Asia attracted US$500 bn FDI in 2018, emerging as the largest FDI recipient in the world.
Considering the global economic and trade dynamics, India will continue to improve its business environment and considerably reduce cost of doing business. While, we are talking about the World Bank's ranking, it is also critical to acknowledge the efforts made to improve the business environment across states and union territories in India.
In 2014, Government of India realized that registering improvements in World Bank's Doing Business Rankings — that considers data from two cities, Mumbai and Delhi as a representation for entire India — will not be a true barometer of the actual reforms implemented across the country. In fact, municipal limits of Delhi and Mumbai do not have space or capacity to absorb new industrial investments.
DPIIT simultaneously initiated a major exercise of implementing reforms across Indian States and Union Territories through a structured program titled "Business Reforms Action Plan (BRAP)." This program in true sense harnessed the spirit of competitive and cooperative federalism.
At the beginning of this program, a lot of variance was observed in procedures and processes that investors had to follow while investing in a state. Hence, the first step was to create a model framework to help States/UTs understand the best practices in investment facilitation and handholding. Later, the States/UTs were encouraged to adopt these best practices and were given ratings in a transparent and objective manner. Information about the BRAP can be accessed through this report and through the dedicated portal.