New Investment Ideas in Indian States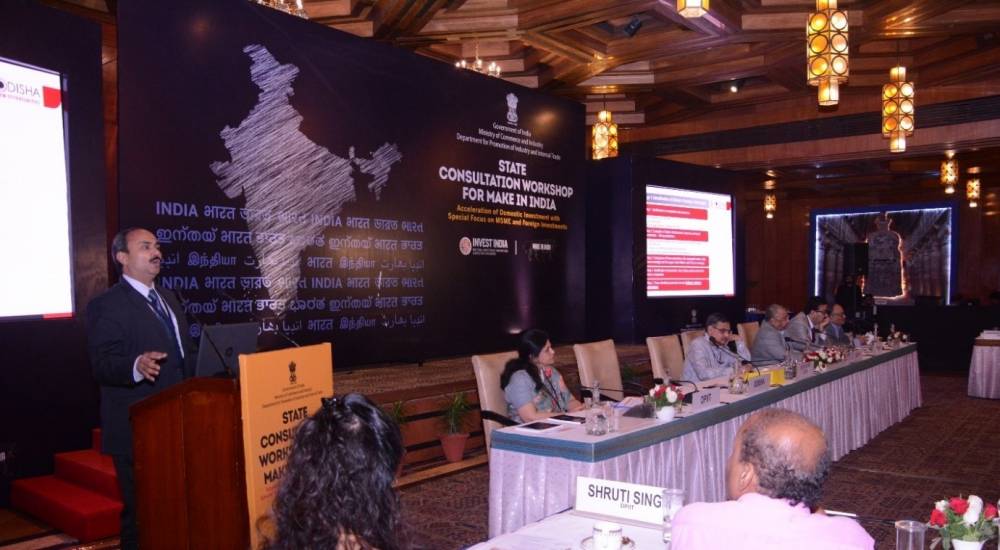 From textiles to tourism, food processing to chemicals, a range of ideas of areas ripe for investment emerged in the State Consultation Workshop organized on 30 October 2019 by Invest India and DPIIT (Department for Promotion of Industry and Internal Trade). The aim of the workshop was to identify best practices followed by different Indian states to attract investments with special focus on investments in small and medium-sized companies. Here are some key takeaways from the workshop:
Odisha has identified food processing, chemicals, textiles, downstream industries in metal sector, ESDM (electronics system design and manufacturing) and tourism as key areas. These sectors have been identified through a systematic study of the strategic advantages of Odisha has and the different parameters required for each sector. These parameters included employment generation potential of a sector, strategic growth potential, past investment interest and others. Evaluation of state's infrastructure based upon social and economic parameters was also done and a comparison of these 36 parameters with comparable states was undertaken. The parameters where the state performed best in the above comparative were identified as Odisha's strategic advantages. This systematic approach to the identification of focus sectors is an excellent example for other states in India to follow as it improves the chances of attracting investments.  
Nagaland has great potential as an exciting investment destination. While northeastern states in India have not been usually seen as conventional hot spots for investments, Nagaland has made several changes in its policy landscape to attract investments. Nagaland not only provides several natural resources like bamboo but also has a large English-speaking population. Nagaland has also constituted a dedicated investment promotion agency under the chairmanship of the chief minister of the state to guide investors.
National Policy on Ease of Doing Business (EoDB): In the last five years, India has made remarkable improvements in its EoDB ranking issued by the World Bank. The government is looking to further propel India up the rankings. To this end, a new national policy on EoDB is in the works. Some of the key guiding principles of the policy include re-examining the rationale of all existing licenses/registration and replacing licenses with registrations wherever possible. This is likely to make further improvements in the investment climate of the country and help attract foreign investors to India. 
Setting up of DONER (Ministry of Development of North Eastern Region) cell at Invest India: The Minister of  Commerce and Industry Piyush Goyal in his speech announced the establishment of a separate desk dedicated to north-east India. The desk will take up investment targeting, promotion, facilitation and website development for north-eastern states.
Proposal to use vacant PSU (public sector undertakings) land for an industrial purpose: Availability of land has been identified as a major hindrance in promotion of industrial activity in India. Given the difficulties involved in land acquisition in India, the setting-up of large manufacturing units has been a lingering problem. To overcome this challenge, an idea was proposed during the workshop that suggested the utilization of unused parcels of land owned by different PSUs for industrial purposes. These lands could either be purchased outright or taken on lease from respective PSUs.