Renewables in Mining: A Win-Win towards Sustainability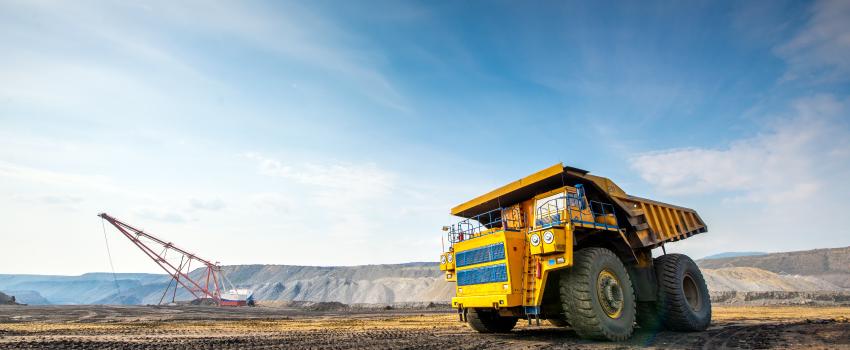 As India witness's significant economic growth, its demand for mining commodities will increase rapidly. For the success of "Make in India", the mining sector must grow to meet this demand and sustain the development of the downstream industries such as manufacturing and infrastructure.
As mining companies look to boost competitiveness, mine operating costs have become a key focus. According to a report on energy efficiency in the mining sector by the Central Institute of Mining & Fuel Research (CIMFR), energy costs account for at least 10% of production costs in the Indian mining industry.
For miners, the installation of renewable energy solutions at active mines has emerged as a solution for lower energy costs, protection against fuel price volatility and mitigation of the risk of power interruptions from unreliable grid supplies. With the increasing pressure on governments and mining companies to adopt sustainability, renewable energy solutions simultaneously address concerns regarding fuel prices, logistics, and emissions.
State-run Coal India, the largest mining company in the world, plans to install 600 MW of solar panels across its mines nationwide. Hindustan Zinc also announced its deployment of an additional 115 MW of solar, further to the 474 MW of thermal power and 274 MW of wind it already generates.
Win-Win
The growth of the renewables sector is driving the increase in demand for metals used in electric vehicles and associated batteries such as copper, nickel, manganese, cobalt and lithium. For renewable developers, on the other hand, mining companies can offer themselves as reliable long-term power offtakers under power purchase agreements (PPAs). Mines can be ideal sites for new renewable energy projects and PPAs with mining companies improve the scope for acquiring project finance.
As many mines are either isolated from the central power grid or located in areas with inadequate transmission infrastructure, obtaining reliable power supply becomes a major cost through expenditure on on-site generators fuelled by diesel or fuel oil. This, in turn, requires further investment in logistics like road infrastructure, fuel storage facilities and a regular transportation operation. Alternatively, extending existing power transmission lines can be a tedious and expensive option for private players and may not guarantee continuous power supply.
Apart from enabling self-reliance, installing renewable energy solutions at active mine sites can offer mining companies various benefits like long-term power price predictability, reduced exposure to fossil fuel price volatility, lower operating and maintenance costs, reduced emissions and improved socio-environment impacts.
According to a study on "Renewables in Mining" by Deloitte[1], there is an increasing indication that by investing in renewable energy solutions on site (either standalone or as part of hybrid power solutions), miners may be able to drive down energy costs by up to 25 per cent in existing operations and 50 per cent in new mines.
Climate change regulations and the global increase in renewable energy generation have resulted in a dramatic decrease in the cost of solar panels (more than a 60% drop since 2008). Richard Swanson, the founder of high-efficiency solar panel manufacturer SunPower stated that the price of solar photovoltaic (PV) modules decrease by about 20% for every doubling in global solar capacity – famously referred to as Swanson's Law. According to the Global Solar Demand Monitor from GTM Research, the annual global solar market was on track to reach 85 GW in 2017, reflecting more than double the installed capacity in 2014. According to Mercom's India Solar Project Tracker, the nation's cumulative utility-scale installations now stand at about 18.4 GW, with rooftop solar accounting for another 1.6 GW. India has therefore achieved a milestone 20 GW in cumulative solar installations, four years ahead of the initial deadline of 2022.
As discussed above, the electric vehicle revolution has induced demand for commodities that underpin the associated technologies, such as cobalt, lithium, copper, nickel and manganese. Catching the attention of the metal mining industry, Ivan Glasenberg, CEO of mining giant Glencore, speaking at the Bank of America Merrill Lynch Global Metals, Mining & Steel Conference in Barcelona, stated that the impact of electrification per vehicle will be approximately 160kg of copper, covering the battery, charging point and the car itself. The global target of more than 50 million electric vehicles by 2025 will equate to the demand for an additional 1.65 million tonnes of copper. What this means for India's mining sector (the world's 6th largest copper producer3), is immense scope for growth with demand arising domestically itself from India's mission of selling only electric vehicles by 2030.
The rise of any new category of credit-worthy, long-term power purchasers stand to benefit renewable developers - whether for off-grid projects (remote mines) or where permitted, direct on-grid sales for on-grid projects. Corporate PPAs (where companies purchase power for their own use directly from producers) between foreign renewable developers and Indian mining companies can help foster new deals and increase the scope for foreign direct investment (FDI). Apart from cost benefits and economic viability, such mutually beneficial collaborations will help mining companies purchase "green power" and fulfill their corporate social responsibility (CSR) objectives.
The opportunity for renewables is not limited to active mines and mining companies only. Past and abandoned mine sites have also proven to be potentially favourable locations for the development of renewable energy projects. Inspiration can be drawn from developments in Australia – where in Collinsville, a coal-mining town in Queensland, two solar projects will be constructed in the vicinity of a decommissioned coal-fired power station, by using some of the legacy infrastructures to supply energy produced into the grid. Another noteworthy Australian project is the world's first integrated solar and pumped hydro hybrid project in Kidston, which will generate 783 GWh and utilize two existing gold mining pits as the reservoirs for the project to minimize construction time and costs. The Indian Bureau of Mines has identified 82 abandoned mine sites requiring reclamation and rehabilitation. In a bid to boost renewable power generation, Coal India had recently announced the closure of 37 mines by March 2018 due to lack of economic viability. Stakeholders in India have the opportunity to rise up to the challenge and facilitate such innovative projects as cited above in the nation too. Bearing India's target of 175 GW of operational renewable energy, sector players can develop projects at disused mine sites and benefit from proximity to existing electricity infrastructure (such as substations and transmission systems), minimal environmental impacts during construction due to the site's historic use and access to related infrastructure such as roads, telecommunications and housing, as a result of historic mining activity.
Portability
According to a report on mining and renewables by international law firm Clifford Chance, whenever two projects (such as a new mine and a new renewable power project) are developed in combination, the interface and co-dependencies of "double project risk" present a real challenge for the developers and lenders to each project.
The report suggests innovative finance arrangements and creative risk allocation as two methods to enable collaboration. The two potential ways to mitigate such a risk are portability of renewable solutions and the ability to spill power onto an electricity grid until the mine is ready to start buying power.
Portable renewable energy assets (as opposed to fixed assets) have their own intrinsic value. A financer can lend against the asset in isolation from the mining project itself, thus enabling a renewable developer or a mining company to obtain asset finance for its portable solar energy solution without having to obtain finance against the combined risk of both the renewable and mining projects.
If portability of assets is unfeasible, then the risk in itself can be ported. To reflect greater collaboration, some of the risks associated with the renewable developer can be shifted to the mining company. Generally, renewable energy developers and EPC contractors undertake wind/solar radiation and site risks under PPAs, requiring them to survey the sites and collect radiation data. This time-consuming exercise may instead be conducted (or assumed) by the mining company, which will have already invested significant time in surveying the land to ascertain the viability of its own mining activity. The mining company can offer to assume this risk in return for better power pricing deals or any other relevant incentive.
The World Bank lent over $ 7 billion in FY16 and over $ 6 billion in FY17, in the "energy and extractives" sector – which includes renewables and mining, reflecting an average increase of $ 2 billion in lending when compared to FY15. Another significant development was the World Bank's announcement to stop financing oil and gas exploration and extraction from 2019 in a bid to unlock more money and aid the global economy's shift to cleaner energy. As the World Bank closes in on achieving its 2020 target of channelling 28% of its lending towards climate action, trends indicate an increase in availability of finance for clean energy projects that renewable and mining players may capitalize on.
Sustainable development does not have to be a mutually exclusive process and the collaboration between renewables and mining is an apt example of how investing in sustainable capabilities is effectively also a boost to competitiveness.