Opportunities Galore: India in the Russian Far East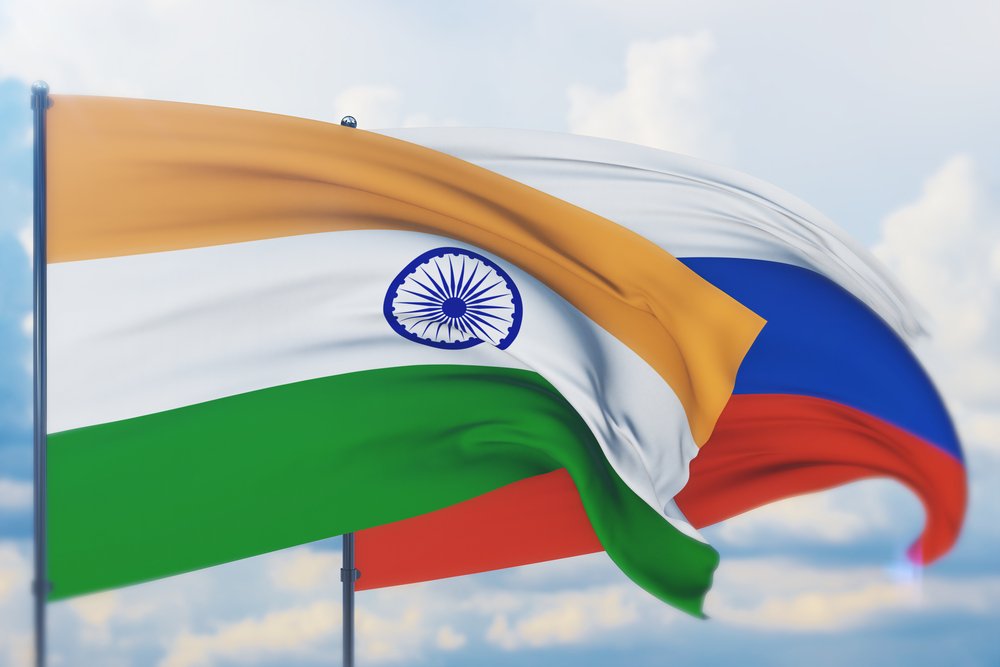 Since the 1950s, India and Russia (then the Soviet Union) have maintained close ties that have benefited both nation-states. Technology, arms, military aid, and medicine are to name just a few of the resources these two emerging global giants have shared with each other. From Prime Minister Nehru's visit to Moscow in 1955 to PM Modi's visit to Vladivostok in September of 2019, much has changed in the world of foreign policy and geopolitics - however, India and Russia's commitment to working alongside one another has remained firmly intact, and in fact, one may argue that the bond between the two has never been stronger. 
When one hears the name Russia, they are usually drawn to images of the Kremlin or of the architectural wonder of cities like St. Petersburg. Though we all know that Russia is almost incomprehensibly massive in its size, we rarely pause to think about the Russian Far East (RFE). What is there really? You would be correct in deducing that the region is cold and sparsely populated, however, its abundance of untapped natural resources has made it a key point of interest for India. The region is rich in oil, natural gas, pulp, wood, diamonds, iron ore, coal, gold, silver, lead, zinc, and fish. Be that as it may, its largely uninhabitable conditions and an underutilized transport system led to the RFE being overlooked for several years. As Russia, along with the rest of the world, begin to pay heed to the RFE and what it has to offer, it is fair to say that this region will play a pivotal role in Russia's foreign policy for the years to come. 
Interestingly, in 1992, India became the first country to set up a consulate in Vladivostok, the largest metropolitan center in the RFE. Hence, it was fitting that PM Modi's two-day visit to Vladivostok for the Eastern Economic Forum in 2019 culminated with the announcement of an unprecedented $1 billion line of credit from India for the Far East and its development. Through this venture, India hopes to secure minerals at a cheaper rate to provide for its burgeoning economy that needs oil, steel, and iron core. For Russia, this marks the start of transforming the RFE into an economical hub for its future trade deals within the Asia-Pacific region. Japan and South Korea have also expressed their desire to help develop this region with connectivity and infrastructure-based projects.
A few months prior to PM Modi's arrival in Vladivostok, the vice-governor of the Far East, Konstantin Bogdanenko, said that the trade turnover with India in the region increased by more than 20%, a growth that translated to more than $42 million. Some of India's largest state-owned and private companies have already begun investing in the RFE, including ONGC's investments in oil and gas projects, as well as the development of coal and gold deposits by conglomerates Tata Power and the Sun Group.
Diamond polishing factories have also been established by well-known players like KGK Group and M Suresh to name a few. A delegation consisting of 130 companies headed by the Minister of Railways and the Minister of Commerce and Industry, Piyush Goyal, visited the RFE in 2019 to determine the potential of further economic growth in the region. The administration of the RFE has done their level best to make the region inviting for foreign business, evident through their announcement of a 5-year tax holiday for future investors. The RFE currently has the lowest level of taxation of any region within the Asia-Pacific. E-visas have also been introduced to make travel to and from the region as easy as possible. Leonid Petukhov, the Ex-General Director of the Far East Investment and Export Agency, claims that to date approximately 1700 projects worth upwards of $60 billion have been set up in the region. 
The fact that the southern parts of the RFE are strategically positioned is also, perhaps, why Russia has actively pursued foreign investment in the area and India should gladly take hold of an opportunity to establish itself in the region. Prime Minister Modi and President Putin have also committed to facilitating a sea link between Vladivostok and Chennai that would cut the current time of shipping between Russia and India from 40 to 24 days. 
The RFE is, and always has been, in dire need of human resources. Though the Far East region covers close to 40% of Russia's land, it houses less than 5% of the Russian population. Over the past decade, Russia has turned into one of the more favorable destinations for Indian students, and vice-versa. With scholarships on offer from both governments designed for a cross-exchange of knowledge and culture, it is fair to assume that the number of Indian engineers in the RFE is bound to increase as opportunities begin to present themselves in this undermanned region. 
An increase in industrial output coupled with a surge in private sector investments will undoubtedly bring prosperity and belief to a region that has for so long been neglected. The RFE can fulfill India's need for resources and provide an undeniable strategic advantage. Moreover, India and Russia have agreed to set a goal of $30 billion in trade turnover by the year 2025. With both nations seeming to benefit from the agreements made in Vladivostok in 2019, it is now only a matter of implementation and patience before India and Russia begin to reap the benefits of this win-win relationship. India's future in foreign policy looks brighter than ever.