India-Russia: Enduring Partnership in a Changing World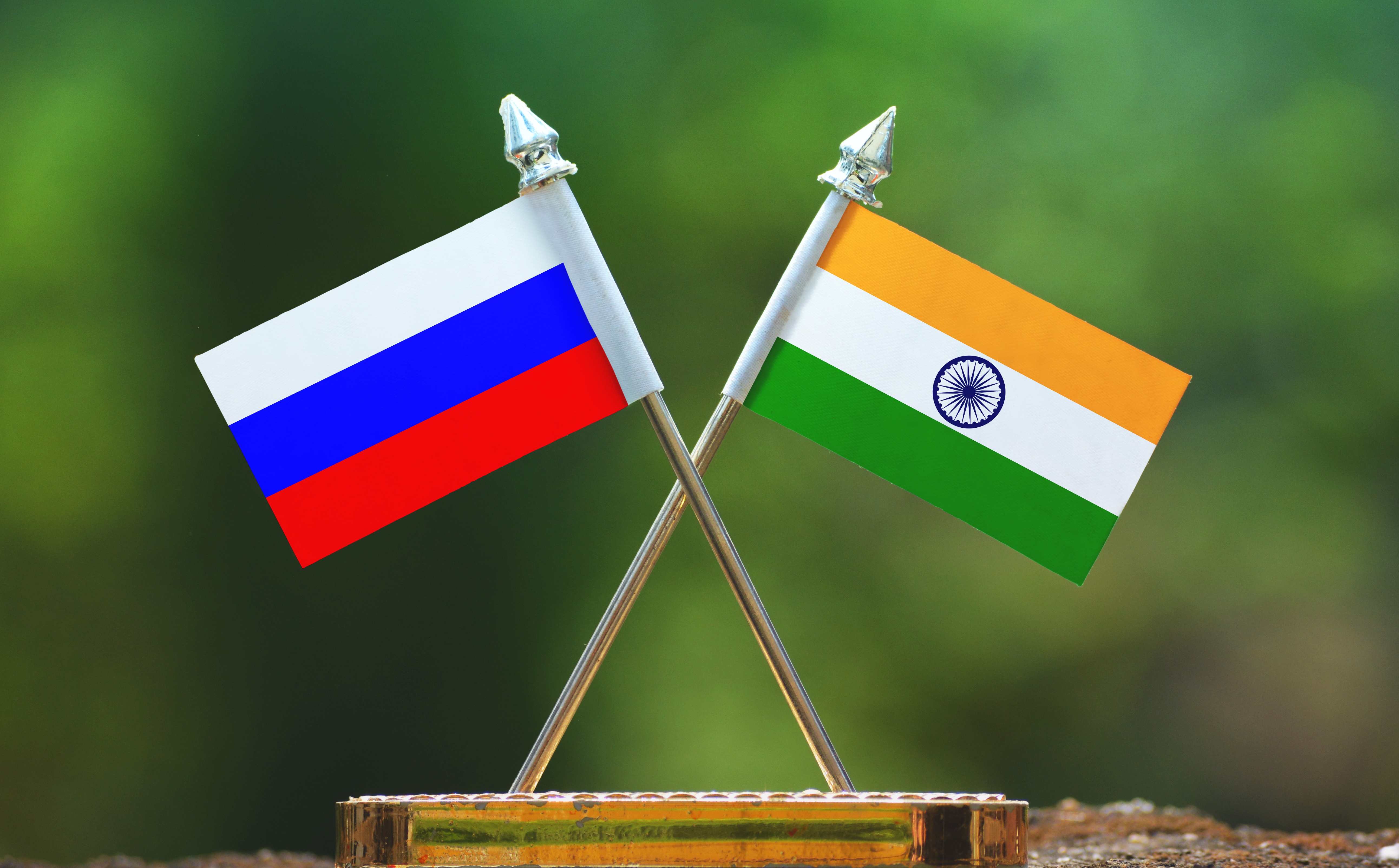 India and Russia enjoy a special and privileged strategic partnership. "This partnership has strengthened over time and covers a vast agenda involving almost all spheres of human activity. India attaches the highest importance to its relations with Russia." Historically, over the decades, our relationship with Russia has strengthened, it has deepened and it has widened. In fact, it is more than a relationship, it is a partnership and it has been described by the two leaders as both special and privileged as well as, of course, strategic.
Last year our diplomatic relations have completed 70 years. This long journey of 70 years has continuously strengthened ties between our two countries amidst fast unfolding global changes. The Special and Privileged Strategic Partnership is an example of the similar aspirations and viewpoint of the two countries. 
"India and Russia are among the ten largest economies of the world. The GDP of the two countries combined exceeds 10 percent of the global GDP." - Maxim Oreshkin, Minister of Economic Development, Russia. However, our bilateral trade and investment leave a lot to be desired. The two leaders – Prime Minister Narendra Modi and President Vladimir Putin have set a target of $30 bn for trade and $15 bn for investments by 2025. 
To achieve this, there are several steps that can be taken to create a conducive environment for India and Russia to reach these targets: upgrade legal & administrative framework (investment treaty, double taxation treaty, free trade agreement), develop infrastructure supporting economic ties, as well as promote cooperation in the traditional and new sectors of cooperation. 
The improvements in the business environment and policy reforms for investment that have been initiated for providing a conducive investment climate in India - FDI policies have become liberal, reforms in 87 areas, easing of processes, improvement in infrastructure, GST a gamechanger that has removed check posts in the country, Indian States are active in this process, insolvency & bankruptcy code is a major reform - it takes only 1 working day to set up a company in India, customs reform. A new Industrial Policy is being constituted.
To help Russian investors navigate the waters in India and provider end-to-end facilitation, India has set up Russia Plus – a dedicated Desk at Invest India. Russia Plus is a fructification of Prime Minister Narendra Modi's commitment to set up a dedicated Russian desk to promote Russian investments in the country to take forward St Petersburg vision statement that seeks to open new vistas of economic engagement. 
Russia Plus, which works within the remit of Invest India – the investment promotion and facilitation agency of the Indian government, is a one-stop solution for investors that provides handholding support including business advisory, policy guidance, location assessment, assistance with regulatory approvals, issue redressal and expansion support. 
Russia Plus is playing an important role in helping Russian companies set up base in India and has managed to engage with the right partners in Russia to generate a buzz about investing in India! We prioritize helping Russian companies in India and promoting cooperation between the Indian States and Russian Provinces.
India is also announcing the setting up of a Fast track mechanism for redressal of issues on priority for Russian investors – Mr Ramesh Abhishek, Secretary, Department of Industrial Promotion and Policy, Ministry of Commerce & Industry, India. 
We have witnessed, significant interest from Russian investors, through a surge of queries across sectors. With more than $1500 mn investments in the pipeline, we are working with at least 20 Russian companies in facilitating their India investment plans.
Know more about foreign direct investment in India and foreign trade by visiting our resources section on the website.
There has been no better time to invest in India.