Can Indo-Japan 'Mango Diplomacy' open new markets?
The mango, aptly named the 'King of Fruits' is intricately woven into the cultural tapestry of India for millennia. Holding the distinction of being India's national fruit, it has been touted as a symbol of culture, prosperity, bounty, and status. Therefore, the idea of mango diplomacy – the gifting of mangoes to key officials and buyers in friendly countries in a bid to open new markets isn't a surprise.  
The 'One District, One Product' (ODOP) team was recently involved in a quest along the lines of mango diplomacy from India to Japan. In partnership with the Agricultural and Processed Food Products Export Development Authority (APEDA), a consignment of nearly 500 kilograms of mangoes was sent from Mumbai to Tokyo last month. The plan for the mangoes? Distribution as gifts and samples to key buyers and officials aided by the Embassy of India, Japan in Tokyo.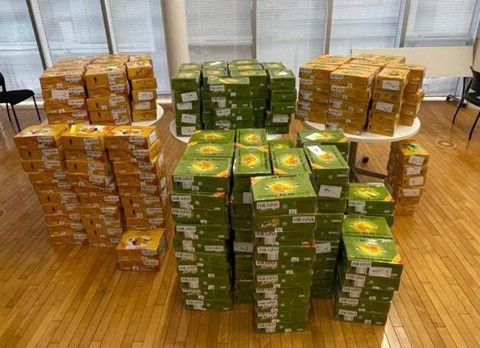 Mangoes' prominence in governance, diplomacy, and relationship building has, in fact, been a long-time practice in India with many early references in historical records and legends alike. The Mughals were known to love mangoes as well, planting large orchards. Nobles would thus, often gift the Mughal court crates of the best mangoes and expect favors in return. 
Later, it would be the Portuguese who would be the first Europeans to come across the fruit. Garcia da Orta, a Portuguese Renaissance physician, for example, sent a basket of mangoes to be presented to the Governor when he was granted tenancy in Bombay (1534-1568). By 1937, India's British colonial government sent crates of Indian mangoes for the coronation ceremony of King George VI. This rich history of mangoes cements India's trade diplomacy and mangoes as an important product in India's trade relations.  
Today, India produces almost half of the world's mangoes – around 20 million tonnes annually and in the year 2019-20 alone, it exported $57.36 mn worth of mangoes. But the story isn't all sweet like the mangoes themselves. Exports of mangoes had decreased by 4.8% in 2019-20. In the current season, mangoes have also been hit by pandemic-related losses.  
As the industry struggles to find its footing again, the Japan consignment brings relief like a sweet glass of mango juice on a hot day. Why so? In the year 2019 alone, Japan had emerged as a top importer of fresh mangoes, importing mangoes worth $35.81 mn. That year, India's fresh mango exports to Japan made up less than 1% of the same.  
This tells us that Japan can provide a major opportunity market for Indian mangoes and the consignment was the first step towards tapping that opportunity. As the story continues, a small step of facilitating a ~500 kilogram consignment of mangoes led to the holding of the 'Mango Festival of India 2021' in Tokyo and later, an India - Japan Buyer Seller Meet (BSM) leading to bids for mango orders from major retail chains in Japan. Stay tuned to hear more.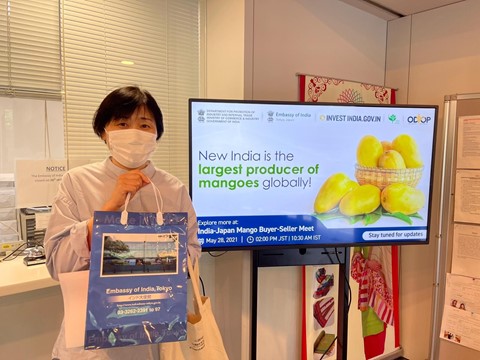 To know more about the activities of the ODOP team or to get help in export facilitation; contact odopindia@investindia.org.in.