Himachal Pradesh: State Government working to Save Lives & Livelihood during COVID-19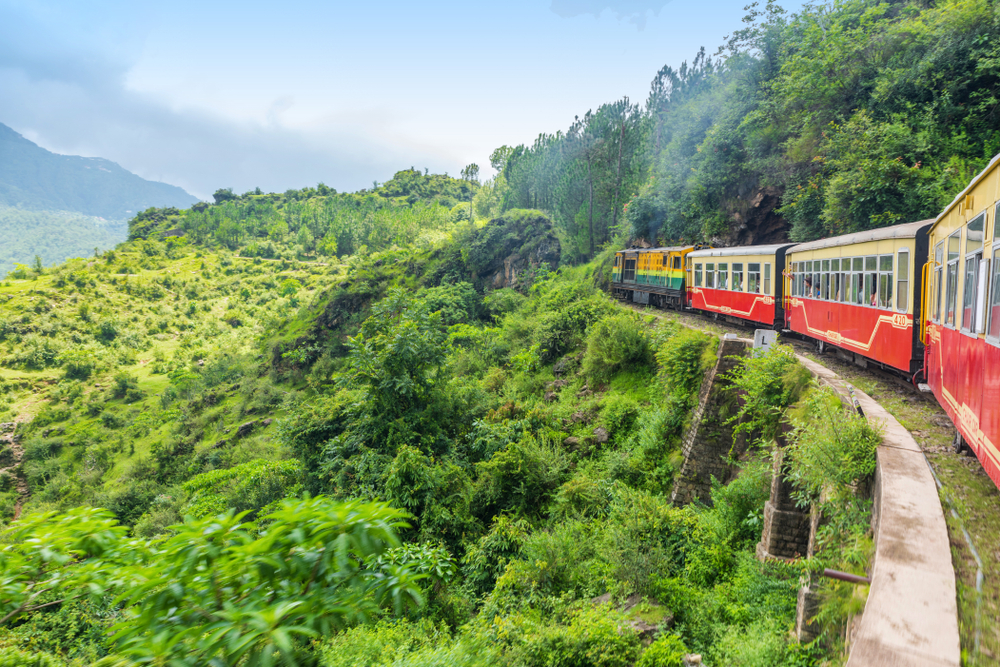 COVID-19 continues to be the antagonist of the year 2020. However, with every passing day, the resolve of the Central Government and State Governments across India to fight this crisis strengthens, and a slew of measures are announced to tackle this unprecedented situation.
The Government of Himachal Pradesh was among the first ones in the country to take the precautionary step of implementing a strict curfew, not just a lockdown, to control the spread of coronavirus (Click here for more details).
Subsequently, the State Government scaled up COVID-19 testing rapidly, so much so, that between 28 March 2020 and 29 April 2020, a jump of 3500% in the number of people tested for coronavirus was witnessed. Shri Narendra Modi, Hon'ble Prime Minister of India in a video conference with the Chief Ministers of all states, appreciated the Government of Himachal Pradesh for effectively implementing the Active Case Finding (ACF) campaign. Under ACF, ~16,000 ASHA (Accredited Social Health Activists) and Anganwadi workers, went door-to-door to collect health information of every individual residing in the state (~70,00,000) after the state-wide curfew was implemented and shared it with Department of Health. The individuals who showed Influenza-like-symptoms were then tested for coronavirus. Today, the number of positive cases in the state is only 10, among the lowest in the country! 
While the battle to contain the spread of coronavirus rages on, the Government of Himachal Pradesh is now focusing its energy on the revival of economic activity in the state. In this regard, a high-level task force, headed by Shri Ram Subhag Singh, Additional Chief Secretary (Power) and comprising 11 other senior officers, has been constituted. This task force has been entrusted with the challenge of preparing the lockdown exit strategy for industries like tourism, industry, transport, agriculture and horticulture, that are not only some of the sectors worst-hit by COVID 19, but also form the very core of the GDP of Himachal Pradesh. 
In the short-term, concessions such as rebate of 1% (up to INR 10,000) to those who pay their electricity bill on/before the due date and deferred billing for others, has been announced to benefit industrial units, commercial units including tourism sector, agriculture and other electricity consumers in the state. Sector-specific Industry Associations that are active in the state, have submitted their representations to Shri Jai Ram Thakur, Hon'ble Chief Minister of Himachal Pradesh and the government is now mulling over the larger set of relief-measures to be announced.
HP Government has also expanded the ambit of activities under the 'Himachal Pradesh Rural Livelihood Mission', to cushion the impact of the pandemic on rural dwellers. All arms of the State Government's machinery have come together to brainstorm ideas and announce initiatives for the benefit of the rural economy. These will be rolled-out in coordination with the Department of Rural Development. Some examples are given below:
Supporting the COVID warriors- 500,000 masks, 1000 PPEs, 1250 Litres of sanitizer produced by those enrolled in the State Rural Livelihood Mission
Training to 'Mahila Kisaans' to develop Backyard Kitchen Garden- Seasonal vegetable seed kits and fruits tree sapling to be provided by Agriculture and Horticulture Department for 1 bigha of land.
One-Cow-Scheme for 'Mahila Kisaans'- In coordination with the Department of Animal Husbandry, Indian breed cows would be provided to poor Mahila Kissans of SHG women at highly subsidies rates
Training to teach tailoring to women Self Help Group – SHGs to be trained to stitch school uniforms for children studying in Government schools, by trained tailoring teachers, as suggested by Department of Education
Encouraging Apiculture activities among 'Self Help Groups'- Trained women SHGs to be provided with 10 boxes of beehives for undertaking 'apiculture'. The finished product would be sold through Him Ira shops.
Skill enhancement under UNNATI project: At least one member from the families of such persons who have completed 100 days employment under MGNREGS would be provided necessary training to upscale their skill. 
HP Building and other Construction Workers Welfare Board: State Government had also started paying INR 2,000 to ~1,00,000 workers in March and April for their wage loss registered.
Additionally, taking a cue from the measures announced under some of the schemes/ programs of the Union Government, Government of Himachal Pradesh has announced the following:
Insurance cover for COVID warriors- State Government to give ex-gratia of INR 50,00,000 to all the frontline workers of departments (besides Health Dept. workers who have already been given INR 50 lakh insurance cover by GoI)
Pradhan Mantri Jan Dhan Yojana- INR 500 ex-gratia to be deposited in the bank accounts of women account holders
Pradhan Mantri Ujwala Yojana- All beneficiaries are being given one gas cylinder free of cost, each month, for the next three months
MNREGA- Daily wage increased by INR 20 w.e.f 1 April 2020
Collateral Security-free loan for women Self Help Groups- Limit doubled from INR 10 lakh to INR 20 lakh
Lastly, the State Government, quick to recognize the relevance of 'Digital India' in this scenario, announced a range of digital measures to ease the burden on physical healthcare infrastructure in the state.
e-OPD hubs built in IGMC Shimla, Tanda and SLBS Medical College in Mandi
e-Sanjeevani portal launched to enable people to seek medical consultation virtually
CM essential medicine helpline launched, and telemedicine facility incorporated in 500 health centres: 1,500 home deliveries have been made in the district since 1 April 2020
Diagnosis and treatment of COVID 19 also brought under 'Himcare' scheme 
With the healthcare workers and security personnel in Himachal Pradesh leaving no stone unturned in the battle against COVID-19, the State Government is committed to emerge out of this global crisis as resilient as ever. 
#Covid_19
#IndiaFightsCorona
#EmergingHimachal
#RisingHimachal
#JaiRamThakur