Himachal Pradesh gears up to fight COVID-19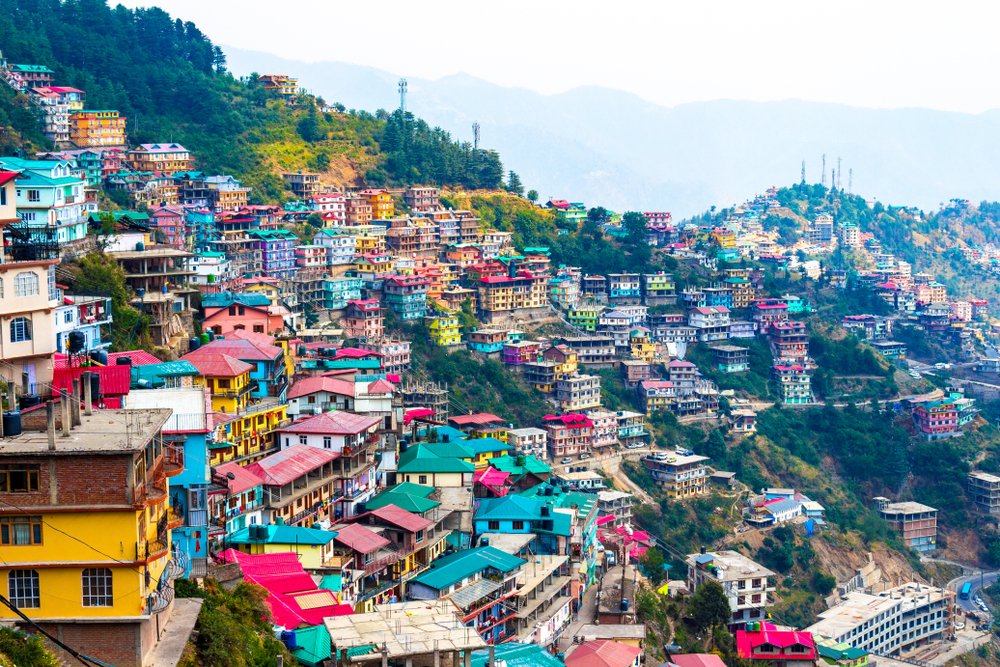 On Tuesday, 24th March 2020 Hon'ble Prime Minister of India addressed the nation on the status of COVID-19 in India, emphasized on the importance of 'social distancing', shared guidelines to be followed by the public for their safety and reassured everyone of the support of central and state governments in these trying times. Pursuant to the PM's speech, the government of Himachal Pradesh imposed a curfew under Section 144 of CRPC in the state to contain the spread of coronavirus. 
The state government and local administration have a tough job of maintaining curfew in the state to tackle the pandemic and at the same time ensuring minimum business disruption.
Following are some of the measures taken by the state government to fight the COVID-19 pandemic:
1.    Inter-state and Intra-state movement suspended. Movement of essential goods permitted and is being regulated.
2.    Set-up COVID 19 helpline number 104, under the supervision of Shri. Surjeet Singh, Secretary-Staff Election Commission (Phone number: 94181-26508). 
3.    Emergency Operation Centres (EOCs) at state level under the supervision of Shri Pravin Bhardwaj (Phone number: 89883-41921) and in each of the 12 districts. Click here  for details.
4.    Ear-marking ambulances for each district, to be deployed per the direction of the respective Chief Medical Officer
5.    To ensure uninterrupted supply of essential goods/services, the following have been granted exemption from restrictions imposed by the curfew (This list is only indicative, not exhaustive, and may differ for each district, depending upon the orders of the local administration i.e., District Collector):
a.    Shops or stores selling groceries, milk, bread, fruits, vegetables, meat, fish and other uncooked food items
b.    Chemist shops, optical stores, 
c.    Home-delivery, including e-commerce, of all essential goods including food, pharmaceutical and medical equipment
d.    Hotels, home-stay units and guest houses to house tourists
e.    Banks, insurance services and ATMs
f.    Telecom and internet services including IT and ITeS
g.    Units engaged in manufacturing alcohol for medicine/sanitizers subject to the protocols prescribed by the health department
h.    Hospitals (public and private) and nursing homes 
i.    Pharmaceutical units and their ancillaries 
6.    Curfew e-passes being issued on WhatsApp for movement of people and essential goods in Baddi-Barotiwala-Nalagarh Development Area (BBNDA), also known as the industrial hub in the state. SP, Baddi will issue passes for Baddi/Barotiwala area on WhatsApp directly and SDM, Nalagarh for Nalagarh area.
Further, the local administration, under the leadership of District Collector, Solan took the brilliant initiative of creating a WhatsApp group with the food processing, pharmaceutical and other companies (categorized as 'essential') having operations in BBNDA, for posting real-time updates, understanding the queries, providing quick issue-redressal. 
7.    Public offices to remain closed till 31.03.20, except the offices charged with essential and emergency services 
8.    Three-hour relaxation in curfew timings given to the public for buying essential items (Timing/hours may differ for each district, depending upon the order of the local administration i.e. District Collector)
9.    The National Food Security Act (NFSA) families in the state will be given the quota of food grains of April and May in April itself on priority basis
10.    Social security pension for widows and physically challenged people increased to Rs. 1,000 per month.
11.    In view of the upcoming apple season, which continues to be a source of livelihood for majority of the state's population, three hundred plant protection centres will continue to remain open so that farmers do not face any inconvenience
12.    HP COVID-19 Solidarity Response Fund set-up to send essential supplies like PPEs to health workers and food, medicines to communities. Click here  for more details. 
Till today, 152 samples have been tested for COVID-19, out of which 149 were negative and 3 positive (all with history of foreign travel undertaken in the recent past). Out of the 3 positive cases in Himachal Pradesh, 1 has recovered, 1 has died and there is 1 active case in the state.
In the press release dated 27.03.20, Shri Jai Ram Thakur, Hon'ble Chief Minister of Government of Himachal Pradesh said that Deputy Commissioners would be authorised to fix the relaxation time as per their suitability and requirements of the respective district. He asked the Deputy Commissioners that endeavours should be made on home delivery of essential commodities so that people don't come out from their homes for getting daily needs items besides ensuring proper distancing between person to person.  He said that DCs must evolve some mechanism, particularly in urban areas, by roping in big chains like Mega Mart, Big Bazaar and other whole sellers to ensure home delivery. He said that in rural areas Panchayati Raj Institutions could be involved to provide delivery of essential commodities to the people nearer to their localities. He also urged the volunteers to come forward in providing home delivery of essential items to the people.