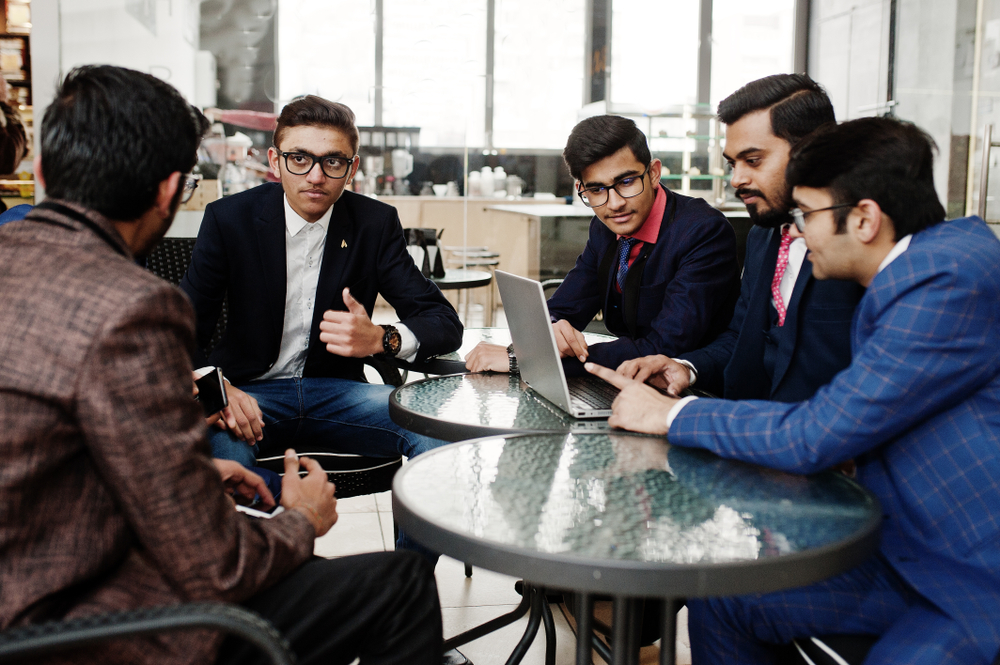 India's startup ecosystem has grown multifold in the last few years, with an almost tenfold increase from 4,200 startups in 2015 to 40,000 in November 2020. The Indian startup investment ecosystem has also seen consistent growth with over 4,500 active investors in the country currently, and funding growing by $63 bn between 2014 and 2020. The positive traction witnessed by startups has put India on the map as a global startup and investor destination. It is in the context of this growth that a black swan event like the COVID-19 pandemic occurred, an event which was rare, unprecedented and with a sustained economic impact globally. The UNCTAD '2020 United Nations Investment Promotion' Award received by India must be understood in the face of this disruption to India's growth story.
In most sectors of the Indian and global economy, the Covid-19 crisis caused severe stress by directly impacting supply chains, and cash flows through industries. The crisis not only affected big conglomerates but also small startups to previously unseen levels. The impact of the pandemic was more severe on some sectors such as travel and hospitality whereas other sectors such as health technology and education technology saw a huge boom. One of the main concerns for young startups was the limited cash flow and shutting operations due to the pandemic. This economic outfall for startups and what it means for an industry that has risen prolifically, concerned all stakeholders. Reports in the beginning of 2020 highlighted the information vacuum about how the virus spreads would significantly impact startups working in food delivery, last mile connectivity and other services. The startups operating in essential services adopted agile business models to keep up with the challenges and showcased great innovativeness and frugality. Though the pandemic was a testing time for India's startup ecosystem, it also provided an opportunity with huge potential for some sectors.
Invest India and Startup India undertook a concerted effort to understand and support startups impacted by the pandemic. Startup India envisioned the Startup India COVID Resource Section to support the startups from early to growth stage. This was a dedicated section on the Startup India portal that offers information and resources for startups, incubators, investors, and mentors to help them manage the impact of this unforeseen event. A key part of this was the business continuity toolkit, which also saw stakeholders stepping in to support the ecosystem. The Business Continuity Planning (BCP) toolkit aims to help business protect business continuity and build enterprise resilience. Access to their products and applications were offered pro-bono by Startup India partners like Freshworks, Zoho, Coursera, with $160,000 worth Freshworks credit being availed by startups already.
While startup ecosystem stakeholders came together to support each other through Startup India, several regulatory reforms were initiated to adapt to the new COVID-19 reality. These reforms aimed to aid with business continuity and improve the ease of doing business. An element of the continued efforts to startups, have been the innovation challenge held to invite startups with solutions for COVID-19 on the Startup India portal. Department for Promotion of Industry and Internal Trade (DPIIT) along with Startup India launched the 'United Against COVID-19 Innovation Challenge', to identify and support technologies which would provide interventions to better tackle the pandemic. The innovation challenge saw 776 applicants with over 80 of the startups being chosen and provided support with funding, regulatory concerns manufacturing and procurement. They were further supported through dedicated demo days to pitch in front of investors, get direct orders for their product and bridge the market accessibility gap.
The resilience of the ecosystem was also visible through the multiple webinars that were conducted by Startup India during this period on managing crisis response and the over 10,000 views that were received on this. To complement this, open interactions with industry leaders were arranged to bridge the information gap between different stakeholders.
Dedicated efforts like these have borne fruits months after they were efficiently and urgently convened. We see that over 50% technology startups have already started seeing their revenues reach pre-COVID levels. According to NASSCOM, the education, healthcare and other digital technology startups have begun showing incredible growth. This resurgence was also reflected in the investments with the July-September 2020 quarter seeing $14.90 bn investment, up from $4.94 bn in the same quarter in 2019.
Where does this startup growth lead India in the coming years? According to reports, the sustained efforts of all the startup ecosystem stakeholders will ensure that India not only overcomes the adverse impact of COVID-19, but despite it, will have 100 unicorn startups by 2025. The UNCTAD recognition is not just a recognition of the way Invest India and Startup India responded to this world-altering event. Rather, it is a testament to the collective efforts taken by the ecosystem to ensure India's growth journey. Startup India is proud to work in such an ecosystem and play the facilitating role it does, overcoming challenges and helping the Indian entrepreneur grow.