The Indian startup ecosystem unites against COVID-19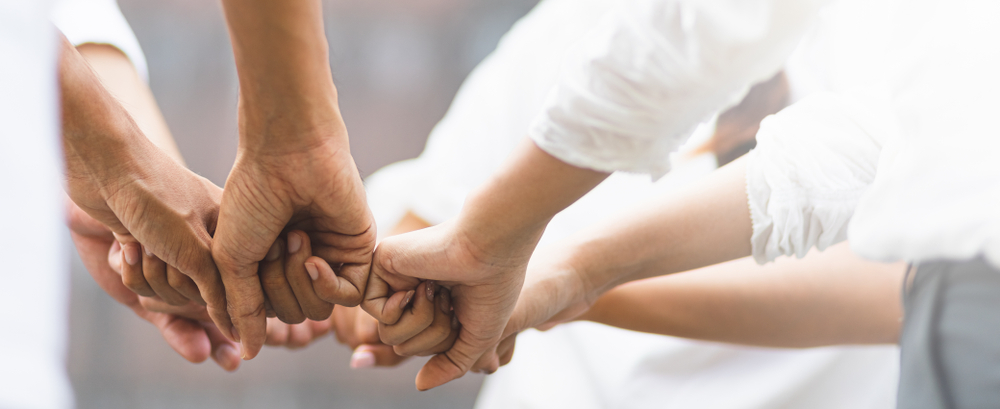 India has the 3rd largest startup ecosystem in the world, with an average of three tech startups born every hour. This diverse ecosystem responds dynamically to the vicissitudes faced by the Indian markets. 

We are certain that the headwinds created by Covid-19 in the global ecosystem will have a lasting ecological, geopolitical and health impact across the world. Since sanguinity is a virtue in times like these, we must look for a silver lining in this situation. Most of us will agree that the pandemic has created a sense of oneness in the global community, which shall be a long-cherished testimony of how parallels merge as one to fight an unsolicited foe. 

As the industries, healthcare and otherwise, have risen to the challenge posed by coronavirus, we must appreciate the efforts of the risk-takers of this economy, the entrepreneurs. They have been proactive to help each other find effective solutions by offering their moral support, mentorship and capital.

Founders and Investors unite: The suggestion to impose the now-in-force Section 144 or 'curfew law' across major cities in India was initially recommended by a group of around 70 startup founders and investors as an intervention to reduce the spread and flatten the curve of the corona pandemic. This group of founders and investors has also been developing the Quarantine app which shall help the government successfully monitor and update information about the quarantined citizens. Apart from aforesaid initiatives, the team is ideating solutions to the pressing problems such as quarantine infrastructure, healthcare capacity, amongst others.   

E-Commerce stepping up: Due to the increased panic buying and closure of physical establishments e-commerce startups have been working round-the-clock to cater to the surge in demand. Online grocery startups such as Grofers and Bigbasket have put a ceiling on the number of essential goods that can be purchased by a user and have changed algorithms to flag excessive purchases by users with the same address. Additionally, Grofers has started disclosing the inventory levels of products to reduce panic within the consumers. 

Corporate Social Responsibility: Various startups have extended support to the community at large. Paytm has launched a campaign, 'India Fights Corona', which is supported by brands like Lifebuoy, Unilever and YouWeCan. The startup is also facilitating in raising donations to procure and distribute soaps and hand washes to people in need.   One of the biggest hospitality startups in India, OYO, has reached out to various state governments, offering support in the form of quarantine and hospital facilities. Additionally, OYO has released various notifications to help individuals stuck in cities without accommodations. 

Community approach: The startup ecosystem employs a large number of citizens. In this time of need, various startups have come out to provide unprecedented support to their employees.  Ola has offered to cover a loss of income of Rs. 1,000 per day for driver-partners and their spouses for up to Rs. 30,000 if affected by COVID-19. Additionally, Ola has partnered with Mfine to provide free medical consultation to its driver-partners and spouses. Other startups such as Meru and ShakeDeal are providing their employees with necessary items to protect themselves from the virus. Flipkart, Mantra, Urban Company, Grofers, and Swiggy have provided free and full health coverage for their delivery staff if affected with the virus. 
Wingy founder, Paras Chopra is leveraging the Indian tech community for special virtual hackathons centered around developing solutions which will help in reducing the spread of COVID-19.

Widespread information dissemination: To cater to the needs of our multi-lingual nation, news dissemination platforms such as DailyHunt and Lokal have been sending notifications in vernacular languages informing the masses about the virus. This initiative has founders from startups such as Cred, Snapdeal and Blackbuck. Each stakeholder of the startup community is diligently working in individual as well as collective capacities to innovate, extend support and provide for the vulnerable community at large. 

While together we are fighting the coronavirus, it is important to realize the significance of the next two weeks in our fight against the corona pandemic. We hope everyone stays at home and stays safe and healthy!
#Covid_19India  #StayAtHomeSaveLives