Coronavirus outbreak and 2020: The year of uncertainty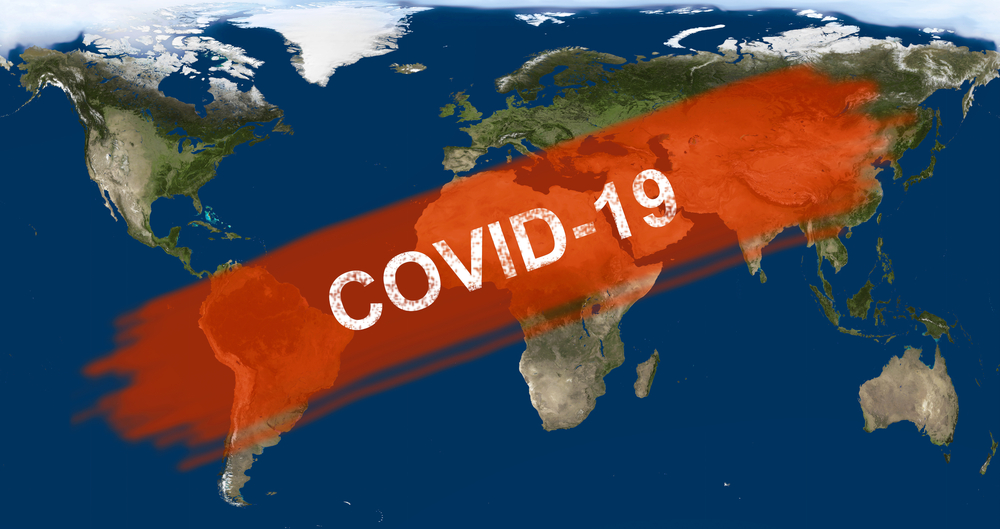 The world of 2020 is in uncharted waters. Each one, going through these unprecedented times, shall remember how the world changed and life came to a standstill in all corners of the world. The world of 2020 has witnessed 4 unprecedented events till now, with one leading to the other and there is much uncertainty for all policymakers based on these 4 reasons:
COVID-19- Believed to have started from a wet market in Wuhan, a virus which is invisible to the human eye, has created havoc to the world order. With over 5 million people affected from this virus across over 188 countries, the world has been transformed into a cage. While the world awaits a potential vaccine for this deadly virus, to curb its spread, many countries adopted lockdown as a tool to fight. While it certainly has reduced the spread of the virus, but lockdowns cannot be a permanent solution to this pandemic. With economies starting to open, there is no sign of life returning to pre-COVID levels for another 6 months, to say the least. There is uncertainty on how to lift the lockdown and ensure life gradually resumes.
Economic contraction-The first and widely expected victim of the mass lockdowns were the airlines, tourism, and hospitality industries. As more and more geographies restored to shut-downs, economic activities came to a stand still and a health crisis turned into an economic crisis. Unemployment is reaching record levels in many countries as layoffs become a norm across sectors. As per the Asian Development Bank, the global economy is expected to suffer $ 5.8-8.8 trillion in losses due to the coronavirus pandemic. While many pundits are comparing this with the Global Financial Crisis of 2008, but the important distinction is that this is a crisis which did not start out as a financial crisis, it is a health crisis that has brought along an economic crisis.
Oil price collapse- Travel back to 2008, oil trading at $ 145/ barrel, who would have thought that there would be a day in 2020 with prices going as low as $ -35/barrel. One of the worst affected is the oil and gas industry. The global energy and travel industries have been some of the hardest hit by the coronavirus crisis, with the energy market experiencing its biggest shock post-WWII. Widespread lockdowns have resulted in energy demand plummeting, dwarfing the decline recorded during the 2008 financial crisis. It is estimated that the decline in consumption of oil globally during the month of April would be 7 times bigger than the quarterly decline that the world witnessed after the 2008 financial crisis. 
Government's response- Central banks across the world have come out firing all the guns they have in their arsenal. America's Fed has cut interest rates to near 0 levels and expanded it cross-border swap lines to address liquidity shortages. It has also planned to increase the treasury holdings by at least $ 500 billion, and holdings of mortgage-backed securities. Similar actions have been announced by the Reserve Bank of India in terms of reduction in lending rates and open market operations. There have been questions about the efficacy of the monetary policy actions and discussion around why fiscal policy is more effective in times like this. Countries have come out with relief packages ranging from 1-21% of their GDP, something not heard before, with a large component of this addressing the financing need of the businesses. 
Given the unprecedented events mentioned above, we do not have many such past experiences to fall back or build on. No one knows when this pandemic would end, what would be the quantum of economic contraction, how the recovery would look like and where are the oil prices heading. The only way to come out of these times is to ensure a strong victory over COVID-19 and let us hope we find a cure soon!
#Covid_19