Building New India: The National Infrastructure Pipeline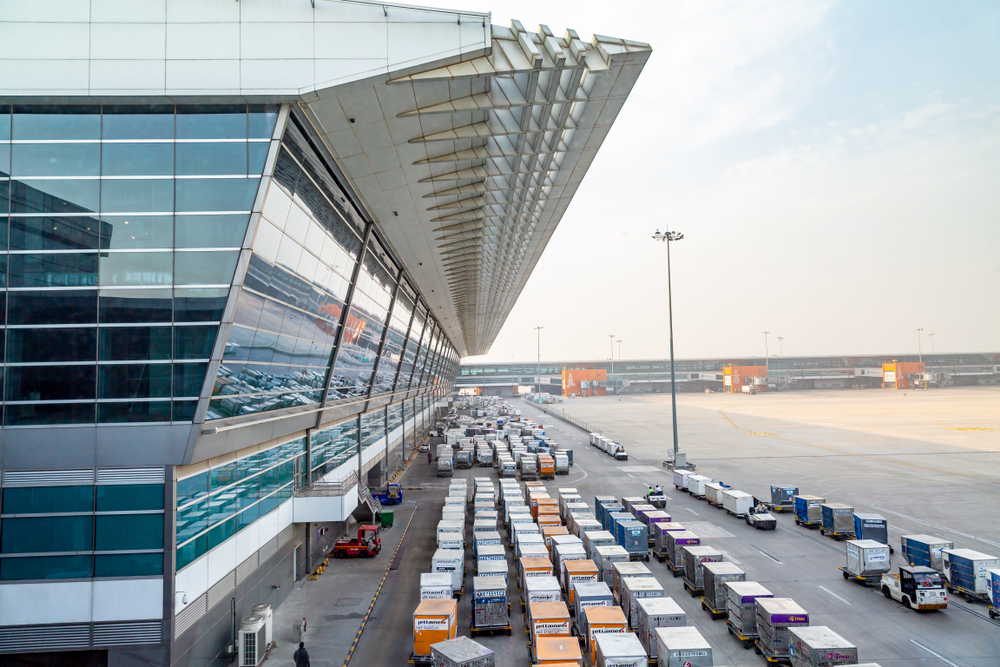 The National Infrastructure Pipeline is an effort to augment India's infrastructure through an identified investment of INR 111 Lakh crores between FY 2020-25.

This article encapsulates the key takeaways of the Final Report of NIP Task Force (Volume I), presented to the Union Minister for Finance & Corporate Affairs Smt. Nirmala Sitharaman on 29th April. 
Growing urbanization, demand for energy and financing needs for sustainable living pose a challenge for the infrastructural setup in the country. Infrastructure, and the lack of it, is envisaged as the primary growth constraint, while good infrastructure is widely recognised as an enabler of growth. In the coming era of supply chain disruptions, new technologies and reversal of financial deleveraging, infrastructure growth must keep pace with the need created for it. Governments are increasingly also looking towards the private sector as a partner in the growth process, and effective models for co-working between the public and private sectors need to be devised. To meet the target of US$ 5 tn economy by 2025, growth of infrastructure will be a key deciding factor.
It is estimated that India would need to spend $4.51 tn on infrastructure by 2030 to realise its vision of a $5 tn economy by 2025, and to continue on an escalated trajectory until 2030. 
Finance Minister Smt. Nirmala Sitharaman, in her Budget speech 2019-20, announced that INR100 lakh crores would be invested on infrastructure over the next five years. The Prime Minister, Shri Narendra Modi, in his Independence Day speech 2019 reiterated that "for development of modern infrastructure, an amount of INR 100 lakh crore has been earmarked for this period which will create new job opportunities besides improving the living standards."
The National Infrastructure Pipeline (NIP), an investment plan unveiled by the central government for enhancing infrastructure in identified sectors is a first-of-its-kind exercise to provide world-class infrastructure across the country and improve the quality of life for all citizens. The endeavour of the NIP would be to make this happen in an efficient manner. 
The benefits of NIP are envisaged to be immense-  more inclusive economic growth through equitable access to infrastructure, job creation and improved standards of living; higher quality expenditure, increased government revenue and enhancement in economic activity; better-prepared projects and increased efficiency in delivery as well as enhanced access to sources of finance for developers; and increased investor confidence. 
To draw up the NIP, a bottom-up approach was adopted wherein all projects costing greater than INR 100 crore per project under construction, proposed greenfield projects, brownfield projects and those at the conceptualisation stage were sought to be captured. 
It is envisaged that during the fiscals 2020 to 2025, sectors such as energy (24%), roads (18%), urban (17%) and railways (12%) amount to ~71% of the projected infrastructure investments in India, with a total capital expenditure projected at ~INR 111 lakh crore. The Centre (39%) and states (40%) are expected to have an almost equal share in implementing the NIP in India, followed by the private sector (21%).
Out of the total NIP of INR 111 lakh crore, INR 44 lakh crore (40%) worth of projects are under implementation, INR 34 lakh crore (30%) worth of projects are at the conceptualisation stage, and INR 22 lakh crore (20%) worth of projects are under development. Information regarding project stages is  yet unavailable for projects worth INR 11 lakh crore (10%).
However, to realise the proposed infrastructure growth and scale-up infrastructure investments in various sectors throughout the country, various reforms must be undertaken. 
These reforms are identified and outlined as follows:
Efficient creation and implementation of infrastructure projects require meticulous planning and design. To avoid delays or scrapping of projects, an improved project preparation process through a framework combining transparent policy, legality, strong public institutions, guidelines and standard processes, quality measures and an empowered project organisation is imperative. 
To increase the effective participation of the private sector, an enabling environment and capacity development of the private and public sectors is imperative. Joint ventures and collaborations with global players are also envisaged to facilitate a robust pool of competent developers, enhancing execution capacity of private sector participants. 
An effective enabling environment comprises a robust policy framework and well-developed public institutional capacity. This will help improve private sector participation through well-framed contractual agreements with optimal risk allocation and honouring of the contracts entered. As a general principle, sanctity of contracts should be upheld both by the public and private sectors. Any issues related to contract deviation should be smoothly adjudicated through a dedicated dispute resolution mechanism in a timely manner by focusing on the following two elements:
An enabling environment, characterised by optimal risk-sharing between private-public sector, along with a demonstrated sanctity and enforcement of contracts is also critical to private sector participation. Further, the institutionalization of an effective dispute resolution mechanism for PPP projects is likely to boost dwindling private sector participation. 
Improving capacity development of project execution agencies to deliver infrastructure projects on schedule using agile planning, improvement of procurement processes, strengthening people management and increasing flexibility is also critical. 
Strengthening quality infrastructure is also of utmost importance – a recommendation by the Task Force includes that a National Framework for Infrastructure Quality must be laid down within the next three months, based on global and national standards. The promotion of competition to create efficiencies is also imperative. 
In addition, financial sector reforms to attract foreign and private capital into infrastructure are also imperative. Revitalising bond and credit markets by setting up a well-capitalised Credit Enhancement Institution, channelizing long term resources from pension and insurance sectors and building capacity of financial institutions is necessary. 
Strengthening the municipal bond market to allow local governments to raise funds through municipal bonds; revitalising asset monetisation by providing an impetus to Infrastructure Investment Trusts; enabling appropriate user charges levy through multi-sectoral regulators, and defining a long term financial landscape are multiple ways to strengthen the financial sector, enabling investments into infrastructure. 
The growth of said infrastructure is also contingent on effective monitoring and evaluation of the NIP progress across all implementation levels, and against pre-defined performance standards.
 A focus on these policy changes, demonstrated intent to bring change and commitment from the highest levels of political and bureaucratic institutions will ensure that the NIP is effective in building world-class infrastructure in India and attain its vision of a $5 tn economy by 2025 in an inclusive and sustainable manner. 
To provide visibility and help in financing with prospective domestic and foreign investors, the NIP project database would soon be hosted on India Investment Grid (IIG). IIG is a dynamic interactive portal developed by Invest India where global investors can browse the best of investment opportunities from India. 
With the help of IIG, investors will be able to access updated project-level information under NIP. Each line ministry/state would further add new projects and update their respective project details on IIG at pre-defined time intervals so that updated data is available to prospective investors, enabling them to effectively participate in the 'New India' growth story.