Back to Growth: Interview with Madan Krishnan, MD, Medtronic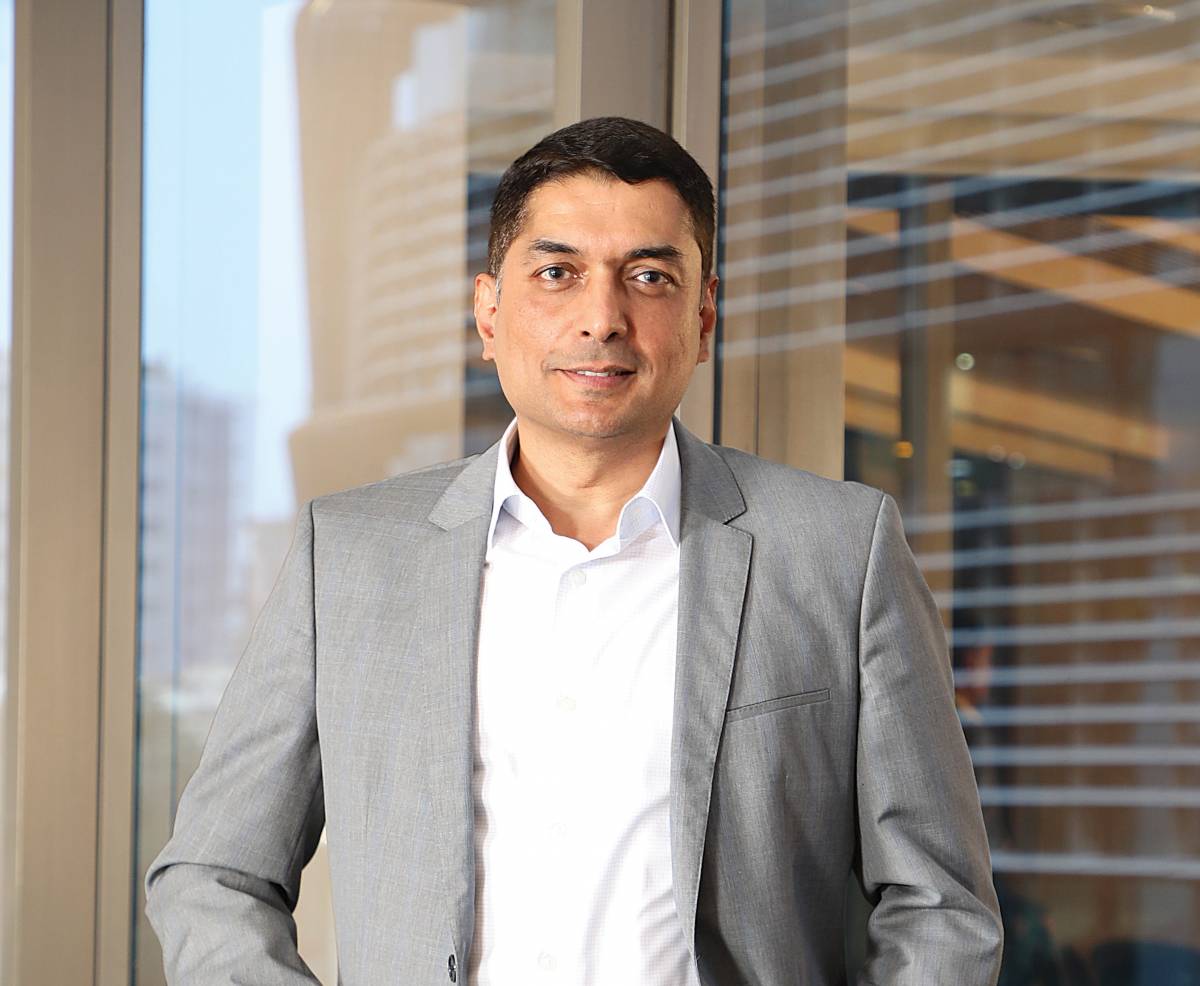 How do you see the major trends that you witnessed during Covid-19 in your sector pan out in 2021?
With the world adjusting to the various changes brought on by the pandemic, one of the biggest effects has been on routine healthcare. Technology is and will continue to be disruptive in healthcare and will also enable India to leapfrog to the latest innovations in care delivery. Around the world, patients and physicians are benefitting from medical technologies that offer improved clinical outcomes through benefits like minimally invasive surgeries, shorter hospitalization, and quicker recovery. There is a wide scope for disruption in the healthcare space considering that "healthcare for all" is also our government's vision. One such disruption will be the rise in investment in healthcare infrastructure in not only urban India but also tier 2 and tier 3 cities. 
The increase in uptake of telemedicine and remote monitoring is another trend witnessed during the pandemic and will continue to accelerate in the post Covid world. By connecting patients and physicians, remote monitoring provides many clinical and economic benefits in real time. These include faster time to treatment, reduced time spent in the hospital and a potential increase in patient survival rates. Further, it can help alleviate the volume of in-office patient follow-ups, allow physicians to monitor more patients, makes follow-up compliance easier for patients, and can give early warning of cardiac problems. 
Another area that will see fundamental adoption is robotic surgeries. The surgical robotics market in India is predicted to witness a remarkable increase from $129.9 mn in 2016 to $372.5 mn in 2025, growing at a CAGR of 19.2%. Robotic surgery solutions empower surgical teams with next-generation computing, visualization, and artificial intelligence technology.  
The massive amount of data collected by today's wearable and implanted medical devices provides insight into the healthcare realities of the future. Great potential exists in areas such as artificial intelligence (AI), biosensors, augmented reality, and material science.

What potential do you see in the sector for job creation in the coming period?
India produces the largest STEM graduates in the world. This means we have the opportunity to leverage the excellent talent pool within our country. We recently announced the scale up and expansion of our R&D center in Hyderabad, Medtronic Engineering and Innovation Center, with an INR 1200 crore investment. MEIC conducts advanced engineering R&D and product development in the areas of design, analysis, advanced hardware- software development and testing. The expansion will bring in many job opportunities which will help energize the medical devices innovation ecosystem in India.
What could be your strategy to boost aggregate demand in the sector going ahead into 2021?
Today, healthcare systems around the world struggle to contain the leading causes of mortality, non-communicable diseases (NCDs) like heart disease, stroke, cancer, chronic respiratory diseases, and diabetes. As per WHO, NCDs account for 60% of all deaths in the country. According to a study by Harvard School of Public Health and World Economic Forum, NCDs will cost India approximately $2.3 tn.
The Covid-19 pandemic has made it further difficult or even, at times, impossible for patients to access the suitable therapy at the right time and at the right place. So, for such chronic diseases, a huge pent-up demand is already there in the system. As the healthcare institutions have started reallocating their capacities from Covid to Non-Covid treatment areas, we foresee a natural spike in aggregate demand. As no one entity can address the challenges of healthcare alone, medical device companies, healthcare providers, government, policy makers and other stakeholders need to collaborate to make more and more people aware about the dangers of ignoring symptoms, delaying timely diagnosis and treatment of life threatening conditions and also educate them about the safety precautions inside hospitals. Faster adoption of digital health technology among patients as well as HCPs will create a demand shift in terms of how healthcare is delivered. 
India being the world's third largest startup hub, how do you see the startup space in your sector for the coming period?
India is certainly becoming the startup hub of the world with more than 1,600 startups added in 2020 (as per a NASSCOM report) and with 12 startups having achieved the status of unicorns in 2020, this space will play a key role in economic growth for India and particularly in healthcare. Health tech startups play an important role in both service delivery and patient outcomes, 10% of the total startups in India in 2020 were from health tech space with a growth of 40% in last 5 years. This rise of startups will bring innovation across the care continuum. We believe the steps taken to boost startups in India is a good news for health care sector as it would help address the barriers of 3As – affordability, access and awareness. As healthcare in India continues to evolve, startups have an opportunity to support not just local but also global needs given the deep clinical and technical expertise. 

What is your analysis and opinion of the Union Budget, as announced on February 1, 2021 for your sector?
We are delighted to note that "Health and Well-Being" was regarded as one of the six restive pillars of this well-rounded budget proposal. The Budget adopted a holistic view in strengthening three core areas of health: Preventive, Curative, and Wellbeing. This increased government attention to health and well-being has been matched with an 137% increase in total budget outlay over current fiscal year.
In the aftermath of the pandemic, PM's Aatmanirbhar Swasthya Yojana, with an outlay of INR 64,180 crore over six years, is a welcome intervention which will bridge the current health infrastructure gap. Over and above the ongoing National Health Mission program, this new scheme will develop capacities of primary, secondary, and tertiary care health systems. This budget has already proposed INR 35,000 crore allocation for COVID vaccines for 2021-22 and there was a firm commitment to provide more. This will plug the affordability gap of access to this much needed vaccine while self-reliant efforts have already solved the availability question.
This also means that state governments can continue their healthcare programs without concerns of allocating separate budget for vaccines. We also appreciate the proposal to amend the Insurance Act, 1938 to increase the permissible FDI limit in insurance sector from 49% to 74%. This would encourage global health insurance companies to bring in strategic investments into the country.