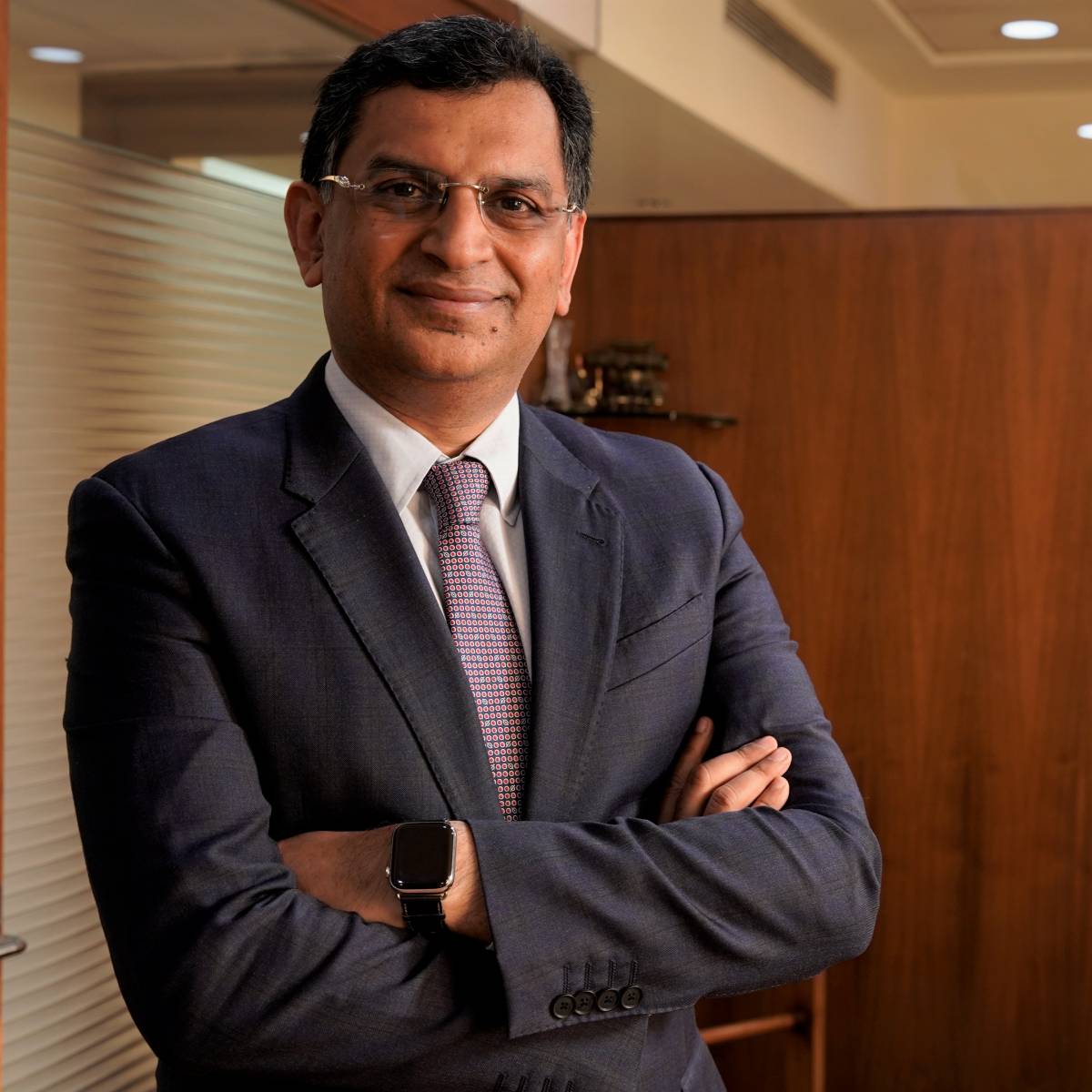 How do you see the major trends that you witnessed during Covid-19 in your sector pan out in 2021?
The COVID-19 pandemic presented us with unique conditions that has fast tracked innovation in the medical devices sector. The Indian government's proactive approach to invite the participation of entrepreneurs, Indian and global medical devices companies in innovation and collaborations, has resulted in a host of new innovative solutions to help overcome the challenges posed by the pandemic.
The Covid-19 pandemic situation was especially challenging for India, which has a highly import-dependent medical devices sector. Through its flagship "Make in India" and "Atma Nirbhar Bharat" initiatives, the Government of India has taken steps in the right direction by relying on local Indian manufacturers to meet the increased demand of essential medical equipment and consumables.
India has already started promoting itself as an alternative low-cost manufacturing destination. With a futuristic and collaborative approach, India will be poised to exponentially grow its medical devices sector to its full potential not only to improve standards of healthcare in India but also to emerge as a trusted partner to the world for healthcare transformation.
India being the world's third largest startup hub, how do you see the startup space in your sector for the coming period?
Health-tech entrepreneurship has already imparted incredible volume and value to the healthcare sector.
Several Indian startups in this sector are hugely successful. The interest in MedTech sector is on the rise and there are several SMEs working on innovative solutions or already made an impact in Indian context.
India, as an emerging economy and with the third highest startup pool globally, is ideally very capable to be the leader of MedTech innovation. India has a wide pool of talented and highly qualified professionals, who are essential for building novel products that address existing unmet and new emerging healthcare needs of the country. India can emerge as the MedTech innovation hub for affordable MedTech globally, through the right policy measures, funding access and public-private partnerships.
There are ample opportunities for the fresh startups venturing out in the health-tech domain as there is extensive awareness of the need to innovate in this sector. However, competition curve is sharp, and one must push above all the noise. A strong team and strategic partnerships with big players in the industry can be the right approach. Entrepreneurs also need to focus on long-term solutions in their business-model to gain maximum pull.
Do you think the sector space in India could be lucrative for foreign investors around the world given the global scenario?
The demand for medical devices is predicted to rise so as to meet the demands of a growing population, ageing, inclusion of rural in mainstream economy, innovation, focus on early detection and income base. According to the United Nations, India's population is set to touch 1.45 billion by 2028, making it the world's most populous nation. With an ageing population, there will be a greater demand for better health care facilities and medical devices. Also, the society is more prone to lifestyle-related ailments, including obesity, diabetes, stroke, and cancer with socio-economic changes.
With many private players making their foray into healthcare, there is a growth in the number of hospitals, diagnostic centres, and specialized facilities. Most of these hospitals have their quality and accreditation at par with international standards.
India allows 100% foreign direct investment in medical devices on the automatic route for both brownfield and greenfield setups. Strong FDI inflows reflect the confidence of global players in the Indian market. $600 Mn was received in the last 5 years with an estimated total of $2.1 Bn since April 2000.
Healthcare is one of the largest and fastest growing industries today both in terms of revenue and employment, hence there is an immense need of trained and skilled professionals to offer quality services.
Developing a competent and trained manpower is need of the hour looking at enormous growth of the healthcare sector. Though the private sector has emerged as the highest contributor to health expenditure, there are some major hurdles they face. Shortage of efficient and well-trained staff is a well-recognized hurdle.
The current scenario has focused the spotlight on our public healthcare system and the shortage of frontline workers i.e. nurses, lab technicians, paramedics, and ASHA workers. A spurt in demand is expected for these professionals in the coming years. Also, the doctors in the rural healthcare set up are unable to cope up with new evolving diseases, due to insufficient knowledge and training. With government's focus to develop efficient healthcare facilities in rural parts, there is an urgent need to train physicians there in the treatment and early detection of diseases, especially non-communicable diseases. This timely re-education and training of doctors will also help in reducing the load of patients on hospitals in urban areas.
In the government's universal health insurance scheme 'Ayushman Bharat', a major focus has been given to primary health centres. For success of 'Ayushman Bharat', it is necessary to re-educate and upskill doctors at a primary level. Government can look at collaborating with private players who are willing to help in retraining physicians.
What is your analysis and opinion of the Union Budget, as announced on February 1, 2021 for your sector?
Considering that the Budget was created in a difficult economic scenario, it is overall a good budget for the healthcare industry. The government has provided an outlay of Rs.2.23 lakh crore for healthcare sector, resulting in an increase of 137% relative to previous year's budget.
The Budget is focused on improving healthcare infrastructure and access to medical care across the nation. It extends support to the various wellness centres and public health labs which will lead to better access to basic and quality healthcare facilities to the people in rural areas. Announcement on setting-up 3,382 block public health units in 11 states, critical care hospital blocks in 602 districts and 12 central institutions is a welcome step as this would help patients for timely access to medical facilities. Rs. 35000 crore has been allocated for the Covid-19 vaccine which will help contain the disease and lead us towards Covid-19 free nation.
Under the "PM Atmanirbhar Swasthya Yojana", investment on health infrastructure in Budget 2021 has increased substantially. The scheme will focus on developing capacities of healthcare systems, develop institutions for detection and cure of new and emerging diseases.
#AatmanirbharBharatKaBudget #BacktoGrowth #UnionBudget2021