Understanding Prime Minister Narendra Modi's women-led development model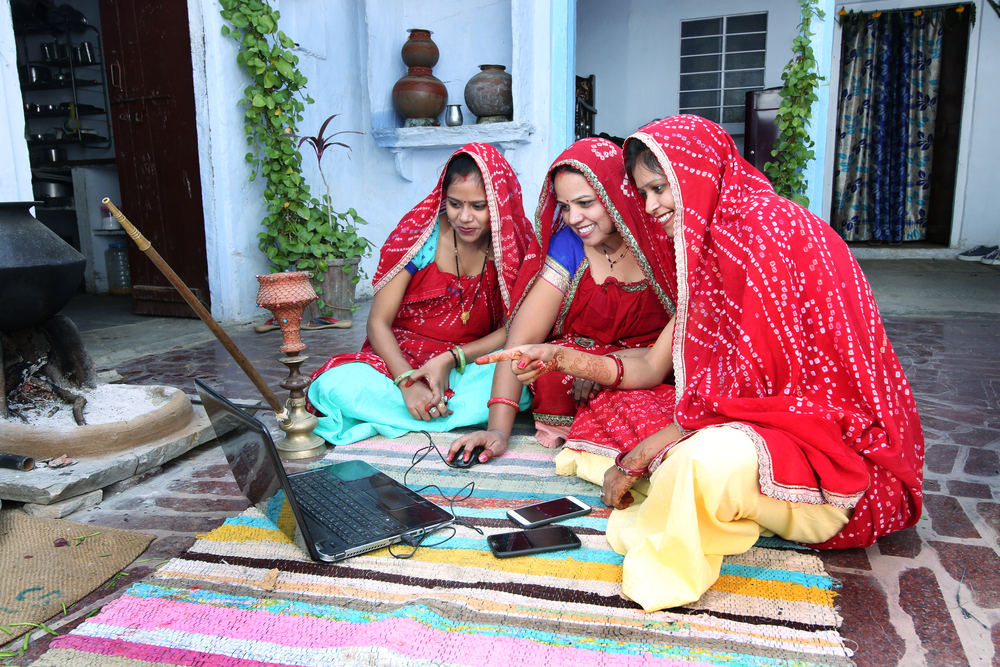 In charting New India's growth story, Prime Minister Narendra Modi has emphasized that India is transitioning from women's development to 'women-led development'. In this grand vision, women have been reimagined as architects of India's progress and development, rather than being passive recipients of the fruits of development. In line with this, the government has implemented multi-sectoral schemes that recognize the true potential of India's women, empower them and provide them with the platform to contribute to India's growth story. Further, the Prime Minister's vision recognizes that women-led development holds the potential to create positive outcomes across multiple sectors. In a sense, the achievement of the targets under Sustainable Development Goal 5: 'Gender Equality' also facilitates the realization of other SDGs, thus, ensuring multi-pronged holistic development. 
To promote women-led development, a key focus has been on building the capacities in terms of nutrition, health, and education. In 2017, the government launched the Pradhan Mantri Matru Vandana Yojana (PMMVY), a direct benefit transfer (DBT) for pregnant women and lactating mothers to meet enhanced nutritional needs and to partially compensate for wage loss. In FY 2019-20, the scheme has crossed a significant milestone by reaching out to one crore beneficiaries. 
Likewise, there have been remarkable improvements in women's health and access to sanitation. Under Swatch Bharat Mission-Gramin, there has been a rapid increase in target achievement from 39 percent in 2014 to 100 percent in 2019 with more than 10 crore toilets built since 2014. The impact of such infrastructural developments is corroborated by a UNICEF study on 'Access to Toilets and Safety, Convenience and Self-respect of Women in Rural India' (February, 2020), which states that 91 percent of the women reported that they have been able to save up to an hour and do not have to travel up to a kilometer for defecation after the construction of toilets. Further, the decline in the maternal mortality rate from 167 (in 2011-13) to 113 (in 2016-18)  exemplifies the government's commitment to promoting maternal health and well-being. 
Notable progress has also been made in the education of women. Sukanya Samriddhi Yojana, launched as part of 'Beti Bachao Beti Padhao', to facilitate the education of the girl child, has already reached out to more than three crore aspirational young women. Further, there has been encouraging progress on the front of women's higher education as well. For instance, there has been an increase in PhD enrolment of women to 43.82 percent in 2018 from 40 percent in 2013-14 because of various measures taken by the government, such as women candidates being allowed a relaxation of one year for M.Phil and two years for PhD in the maximum duration, i.e. two to six years respectively as per the University Grants Commission (UGC), in 2016.  
While nutrition, health and education initiatives have helped to create a strong foundation for women leaders, the government has also taken progressive steps to create an enabling eco-system for women's empowerment. The financial inclusion of women has been a key focus area, and the Pradhan Mantri Jan Dhan Yojana scheme has played a major role in this regard. Currently, over 18 crore women, both in rural and urban areas, for the first time, have access to formal banking and various financial services.
Further, under the Pradhan Mantri Kaushal Vikas Yojana, the skill development initiative of the Government of India for recognition and standardisation of skills, between 2016 to 2020, 40 percent of the 73 lakh candidates trained were women. Further, self-employment of women has also been promoted through Support to Training and Employment Programme for Women (STEP) scheme, which aims to provide skills that give employability to women. 
The government has also taken decisive action to implement adequate social security benefits for women workers. The Maternity Benefit (Amendment) Bill, 2017 is a landmark measure that has increased the maximum period of paid maternity leaves to 26 weeks from the existing period of 12 weeks. In addition, the recently implemented Occupational Safety, Health and Working Conditions Code, 2020 envisages employment of women in all establishments covering all types of works. Women are now entitled to work in the night, subject to their consent, with provisions of safety, holidays, working hours or any other condition as prescribed by appropriate government. It promotes gender equality in a big way.  
In sum, the government's initiatives to promote women-led development have worked to strengthen women's agency and socio-economic capacities. Through increased access to basic facilities, targeted investment in employment and skill building, and progressive legislation, women have come to be empowered to become leaders and key contributors to New India's growth story. In this regard, the Prime Minister's vision is revolutionary, and has helped to make women the leading force of our development trajectory. 
 
This blog is authored by Rai Sengupta.