Strategic Investor Meetings in Seoul, 24 -28 June 2019
Samsung sold 50 handsets every minute in India! 
Isn't that a fact, startling enough for us to ponder how did we, a nation of 1.5 billion, make Korean companies such as Samsung or maybe even LG, a household name? 
South Korea's technological expertise and capital base have indeed found an attractive match in India's expanding consumer base and lucrative market potential. Buoyed by a natural affinity between the two nations, the state visit of Prime Minister Narendra Modi to Korea in February 2019, only escalated the ever-growing economic relationship between the two nations. The visit that witnessed the coming together of India's 'Act East Policy' and South Korea's 'New Southern Policy' was followed by India Korea Business Symposium supported by Korea Plus - Invest India, a dedicated, one - stop shop team that facilitates investments by Korean companies in India and Korean Chamber of Commerce and Industry (KCCI) on 21 February 2019. 
The Symposium was organized to felicitate the Korean business community on their success in India and to present more opportunities for Korean business in India. To foster partnerships, 4 roundtables were successfully conducted by Invest India on the sideline of the Prime Ministers visit – the round table witness huge participation from over 50 prospective Korean investors. Among the range of initiatives undertaken, 2 sectoral roundtables stood out placing focus on Tier 1 and Tier 2 suppliers for 17 companies in the auto sector and 19 companies in the electronics sector. 
To further strengthen the bilateral ties between India and the Republic of Korea, Prime Minister, Narendra Modi, launched the India - Korea Startup Hub. The Hub is hosted on the Startup India digital platform that will enable access to resources for market entry and innovation exchange between India and the world.
Across the spectrum, businesses and entrepreneurs on both sides welcomed the refreshing openness between the leaders and their common vision for cooperation and growth at the Symposium. Moreover, the team is actively engaging with big corporate groups from South Korea such as CJ Group, Hyundai, Youngone Corporation, Samsung, LG, Lotte Group, SK Group and Hyosung.
Being the fastest growing startup ecosystem in the world, India is garnering even more attention in the field of Venture Capital (VC). The venture capitalists that are increasingly looking at rapidly growing startups possessing a potential to develop into highly profitable ventures. Over the past couple of years, VC funds have shown a clear preference of quality over quantity, a new report by consulting firm Bain & Company and the Indian Private Equity and Venture Capital Association (IVCA) suggests.
To mention a few that have placed their bets on such firms-
Nobroker, a Bengaluru based real estate platform raised approx. $ 7 mn in a round led by KTB Network, a Seoul based VC firm. It's differentiated and disruptive business model eliminates all middlemen and connects rent seekers and homeowners seamlessly.
POPxo, a digital publication women - centric startup has raised a whopping $ 5.52 mn by South Korea based investment - Neoplux Technology and Chinese consumer electronics company Oppo. The media-tech platform claims to have 14.3 million monthly users.
The Fintech market is showing high potential and a steep growth with the Prime Minister's reformation to change India to a cashless economy. True Balance is one such example that is leading and strengthening its financial services to people in India. Till date, the startup has raised $ 42 mn in funding and the most impressive investment was made by SoftBank Ventures and Korean Development Bank.
Another Bengaluru based fintech company, Cashfree, secured $ 5.5 mn in funding led by South Korea's Smilegate Investment. It is a fintech product which enables 12000 business plus for their vender payouts, reimbursements, royalty and rewards. Their customers include Xiaomi, Tencent, Zomato, Cred, Club Factory, ExxonMobil and Dunzo, the concierge service backed by Google.
HappyEasyGo, an online travel agency has reportedly raised an undisclosed amount of fund from a series of investors which includes South Korea-based Korea Investment Partners (KIP). The company's aim is to make sure that the clients get the best price for their travel. The uniqueness of the platform is that it has a cash back offer for its app download that has also proved to be a successful customer acquisition model.
KIP has also recently made a contribution of $ 11.5 mn that was raised by a Bengaluru based social commerce startup – GlowRoad, a platform for resellers to sign up for free and get full access to its 300K buyers. At present, the company boasts of over 100K resellers and more than 20K suppliers.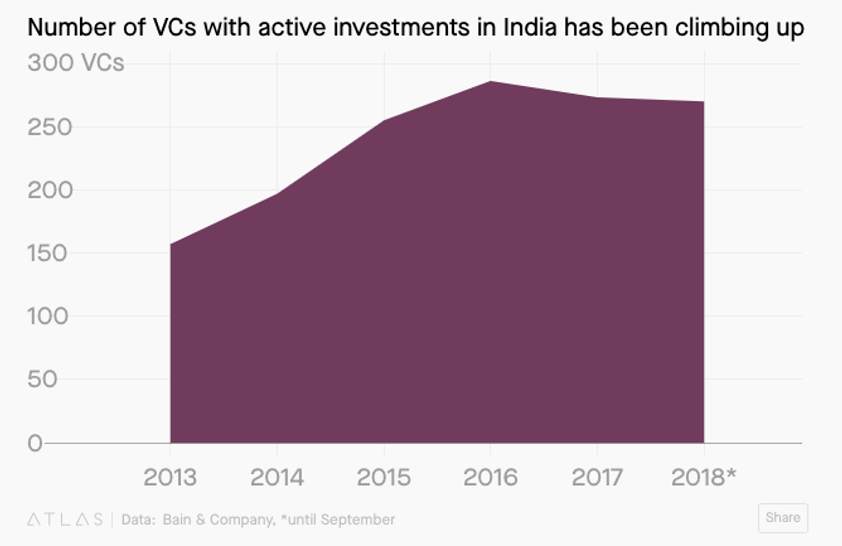 Along with global players such as Softbank from Japan and Alibaba from China who have already invested billions of dollars in the country, Korea is as well gaining momentum in placing top bets in startups in the areas of fintech, consumer tech, travel, retail, health and education.
Adding more dynamism to the Look East policy, Korea Plus - Invest India is visiting Seoul, from 24 to 28 June 2019 to explore synergies and avenues of partnership between Indian and Korean industries at a much wider scale. Increasing the scope of engagement this year, the roadshow will place more emphasis on strategic one-on-one meetings to showcase investment opportunities in India.  In order to facilitate support for grounding of investments, Korea Plus will provide strategic business advisory to enter or expand in India, regulatory guidance including incentives offered by Central and State Governments and address any other concerns that may arise. 
The upcoming roadshow will target to engage larger audiences and focus on the following sectors:
Electric Mobility 
Financial Institutional Investors